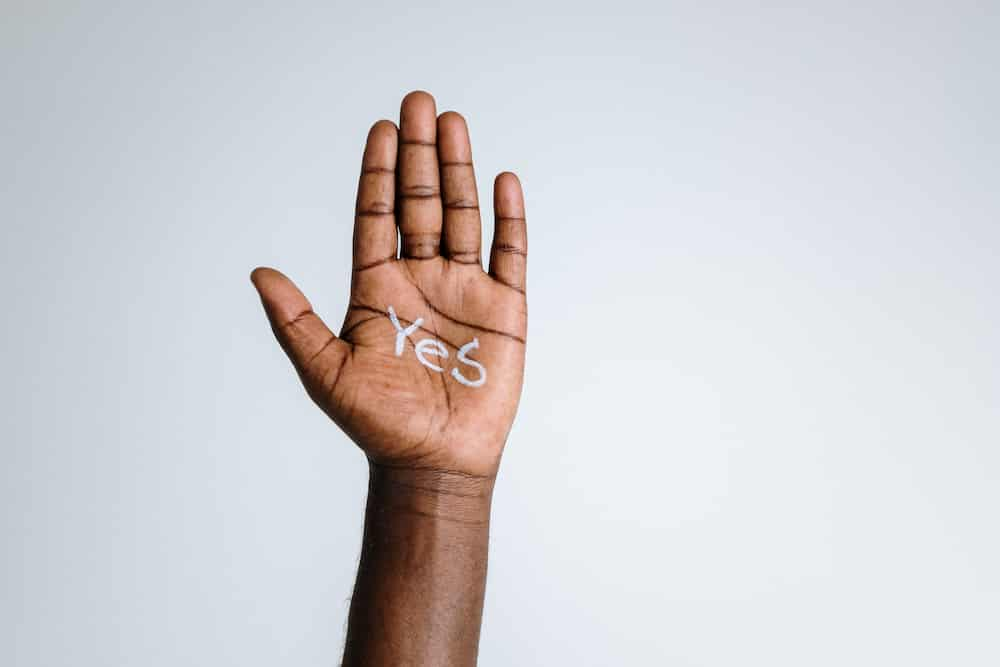 While Google claims the UCF acceptance rate is 45.2%, U.S. News gives a much lower number in their latest report. The college publication reports that the UCF acceptance rate is 36%, putting the school in its "more selective" category.
If you're applying to UCF, you can also check out our review of the 5 best merit scholarships at UCF.
You can also view our comparison and review of UCF and USF, with similar rankings but different academic strengths.
Our 19 fast facts about UCF article answers a lot of other questions prospective students may have.
Finally, we also rank UCF highly in our best of Florida series:
Whew, that about covers it. Let's get into some commonly asked questions about UCF admissions.
UCF Acceptance Rate
While commonly reported to be in the mid-40s, U.S. News claims that UCF's undergraduate acceptance rate is 36%.
Is UCF a hard school to get into?
The Pew Research Center found that more than half of U.S. colleges have an admissions rate of at least 67%.
UCF's acceptance rate is a little over half of that at 36%, so yes, UCF is a hard school to get into.
Everything is relative, so if course it's easier than Princeton University and Stanford University, which only accept 4% of applicants.
Is UCF easy to get into? No, but it's very possible compared to Ivy League schools or even the University of Florida, especially for students with a 4.0 GPA and 1300 SAT score.
Can I get into UCF with a 3.5 GPA?
UCF themselves reported the mid-range of applicants GPA and test scores. The GPA average for the latest fall class was 3.93 to 4.42.
That's not a particularly good sign if you have a 3.5 GPA, but you still might be accepted. The 3.93 to 4.42 range encompasses only the middle 50% of accepted students.
That means that 25% of students had a GPA over 4.42. It also means that 25% of admitted students had a GPA lower than 3.93!
If you have a 3.5 GPA on a 5.0 scale, you'll need to stand out with your application and essays.
It's also possible to start at a community college and earn a good GPA there. Community college will often be cheaper too, so this can accomplish your goals and save you some tuition cash.
What GPA do you need to get into UCF?
The average high school GPA of UCF's latest fall class is 4.22. However, the range of the middle 50% was 3.93 to 4.42.
While you might get into UCF with a GPA lower than 3.93, it's going to be hard. Even a 3.93 or 4.00 GPA is no guarantee of getting into UCF.
If you find yourself in the average range of 4.22, you'll have a better chance of being accepted as a UCF student.
Is UCF hard to get into as a transfer?
UCF is harder to get into as a transfer than many schools, with a transfer acceptance rate reported to be just over 67%.
That means that about two third of transfer applicants will be accepted, while one third will be denied.
However, there is a program called DirectConnect to UCF that we'll discuss in more detail a little further down in this article.
DirectConnect to UCF guarantees transfer acceptance after earning a two-year degree at one of 6 partnering colleges.
Can I transfer to UCF with a low GPA, or 3.0 GPA?
UCF actually accepts more transfer students than any other college in the country. That's the good news.
The bad news is that a UCF is a great school and many students want to transfer there. Programs like the DirectConnect to UCF admission guarantee (see below) also take away from the open transfer slots.
The UCF website encourages students to "have earned a competitive overall college GPA on a 4.0 system". So what does this mean in practice?
UCF's transfer acceptance rate is reported to be over 67%. That means two-thirds of hopeful transfer students are accepted, but that still leaves one third with rejection letters.
What is the DirectConnect to UCF Admission Guarantee?
The DirectConnect to UCF program provides a solid guarantee that students can transfer to UCF. While it may sound too good to be true, it's a real program. Here's how it works.
First, you have to apply and get admitted to one of the following colleges:
College of Central Florida
Daytona State College
Eastern Florida State College
Lake-Sumter State College
Seminole State College
Valencia College
The DirectConnect to UCF Admission Guarantee is only available at those 6 colleges.
Once you're accepted to one of those 6 partner colleges, you'll have to complete an "AA or state-articulated AS degree".
This neat program comes with other benefits too, including:
Shorter time to complete your degree
Personal Success Coach
Smooth transition and enrollment assistance
Access to UCF transition services, activities and events
UCF's resource center will help you along the way by and help you stay on track for DirectConnect to UCF.
The DirectConnect to UCF Admission Guarantee provides peace of mind knowing you'll be accepted as a transfer student, and it's also a great way to save money by attending a smaller college for two years.
UCF Acceptance Rate—What is my chance of getting into the University of Central Florida?
UCF will consider your entire application, so be sure to present yourself as professionally as you can. However, the big three of GPA, SAT, and ACT are all going to play an important role.
The latest fall class at UCF had the following averages:
4.22 Average High School GPA
1335 Average SAT Score (Evidence-based Reading/Writing + Math)
28.3 Average ACT Score
For the middle 50%, the ranges are as follows:
GPA: 3.93 – 4.42 (recalculated academic core)
SAT: 1280 – 1370 (Evidence-based Reading and Writing + Math)
ACT: 27 – 31 (composite)
Your chance of getting into UCF is much higher if you can hit the average GPA, SAT, and ACT scores. However, you can certainly be admitted with lower scores. A 4.00 GPA and 1300 SAT score would still put you in a good place.
What SAT score is required for the University of Central Florida?
While UCF doesn't have a required cutoff for the SAT, they do have a highly competitive admissions process each year.
The latest published average SAT score of incoming freshmen stands at 1335 (Evidence-based Reading/Writing + Math).
The range of the middle 50% of accepted students was 1280 to 1370.
Is UCF test optional?
No, UCF requires students to either submit an SAT or ACT test to be considered for admission.
In addition, international students might be asked to complete a TOEFL or IELTS exam.
While many colleges went test optional starting in 2020, UCF still requires students to take and submit either an SAT or ACT score.
Does UCF Prefer SAT or ACT?
UCF has the biggest campus enrollment of any university in America, and they seem to like their high average SAT and ACT stats. This is also evidenced by their sweet, sweet full ride scholarship for National Merit Finalists.
With this being the case, UCF probably prefers whichever test you tend to score better on.
For example, UCF's averages are 1335 SAT and 28.3 ACT. If your SAT practice tests are coming in at 1200 (below UCF average) and your ACT practice tests are coming in at 29 (above UCF average), then take the test that you feel more comfortable with first.
If you're above the UCF average on both tests, then you might consider taking both, as UCF may like seeing those averages bumped up higher by your admission.
As a disclaimer, we don't know how the UCF admission process works—we're just making some educated guesses. What you do is up to you!
Is it harder to get into UCF or FSU?
U.S. News puts Florida State University's acceptance rate at 37%, and UCF's at 36%.
While it's technically harder to get into UCF than FSU, there's very little difference between a 36% and 37% acceptance rate.
Is it harder to get into UCF or UF?
The University of Central Florida is an amazing school, and ranked them first among the best Florida colleges for engineering majors.
Despite UCF's engineering prowess, UF remains Florida's flagship university, with the highest overall rankings.
This is also true when it comes to acceptance rates, as Florida only accepts 30% of students compared to UCF's 36% (according to U.S. News).
To answer the original question, it's a little harder to get into UF than UCF.
UCF Acceptance Rate
The UCF acceptance rate is low because of high competition to get into the school. Even if your GPA and SAT/ACT scores are lower than the average it's still worth applying. After all, 49% of students who get into UCF have below average scores.
If you're accepted but still thinking it through, we've written an in-depth review of why UCF is a good school, with rankings of their most popular programs.
Thanks for visiting College Guidepost, and we hope you stick around for more resources like our guide on how to find great local scholarships in your area.
We wish you the best in your college journey and the admissions process!