Best Colleges for Criminal Justice in Florida • 3 Great Schools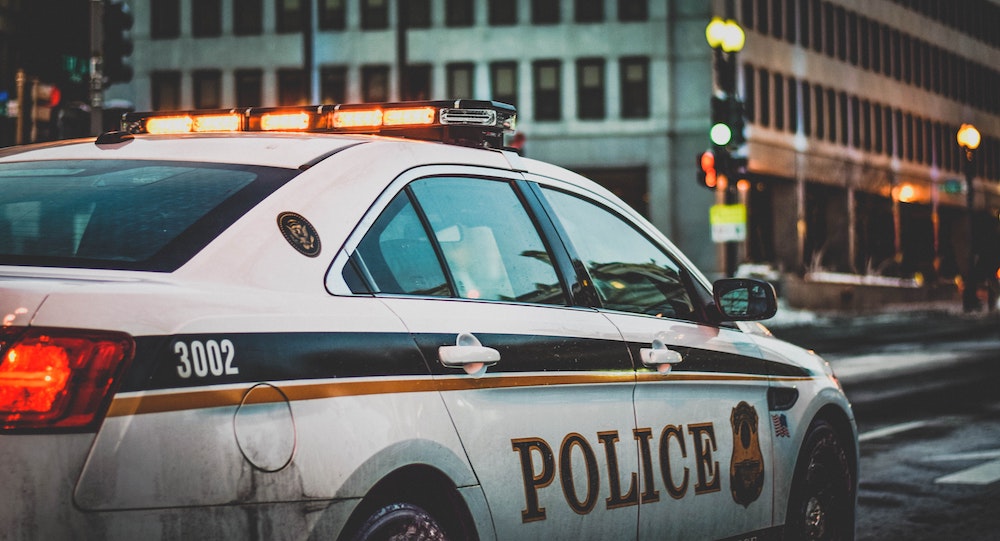 The best colleges for criminal justice in Florida are dominated by some of the state's largest universities, with an impressive five Florida schools placing in the U.S. News top 35 schools for criminology.
If you're wondering, the two programs that didn't make the cut to our top three are Florida International University and the University of South Florida, which are both great choices if you prefer to enroll at one of those schools. There are plenty of other colleges that have fine criminal justice programs as well, such as Florida Atlantic University (FAU), the University of Tampa, and the University of Miami.
For Florida students interested in criminal justice, the good news just doesn't seem to end. There are five nationally ranked colleges, each one is a public university offering in-state tuition, and finally, two of these top universities rank very well among the 22 best online colleges in America. With so many options, it's hard to go wrong, making Florida a great place to launch your career in a criminal justice field.
All right, let's cut to the chase and analyze the best colleges for criminal justice in Florida.
Best Colleges for Criminal Justice in Florida
The University of Florida maintains its academic reputation as the top dog (er, top Gator?) among all Florida public universities, ranked among the nation's top 25 colleges by Washington Monthly and Forbes. Innovation is core to their continuing academic dominance, which is why you'll find them near the top of any national online college rankings (including ours).
In criminal justice, the University of Florida takes a unique approach by closely attaching their criminal justice and pre-law programs. According to their website, "Students seeking a degree in criminology will study the complexities of relationships among the legal, social, political, historical, and psychological influences affecting law processes and crime and justice."
The Department of Sociology and Criminology and Law is home to over 1,000 undergraduate majors, so you'll have plenty of opportunities to specialize in different areas of criminal justice and criminology. The major includes 18 credits of criminal justice electives, opportunities for research, and an exit exam before graduation. An accelerated B.A. to M.A. pathway is also available.
Like Florida State University, the Gators also are home to a Center for Criminology and Public Policy Research, with the following research areas:
Aging Adult Fraud Research & Policy Institute
Biosocial Criminology Research & Policy Institute
Corrections Research & Policy Institute
Crime Victim Research & Policy Institute
Hate Crime Research & Policy Institute
International and Comparative Criminology Research and Policy Institute
Jail Research & Policy Institute
Juvenile and Adult Correctional Education Research & Policy Institute
Juvenile Justice Research & Policy Institute
Policing, Security Technology, and Private Security Research & Policy Institute
Race and Crime Research & Policy Institute
Placing just behind the other great universities in our rankings, the University of Florida is a great place to study criminology, whether in Gainesville or online.
The University of Central Florida has been on a rocketlike trajectory ever since it was founded to provide young talent for NASA. Today, UCF's Orlando campus has the highest enrollment of any campus in America, so they must be doing something right.
Like all UCF students, criminal justice majors can participate in the university's many opportunities, including:
Honors
Study abroad
Service learning
Internship programs
With over 1,500 students in the criminal justice major, the program boasts some impressive resources, including two criminal justice student organizations. Within the Bachelor of Arts or Bachelor of Science programs, students can gain specialized certificates in:
Crime Analysis
Crime Scene Investigation
Criminal Profiling
Victim Advocacy
Security Management
In addition to great classroom opportunities, students can also take advantage of "a dynamic internship program that places students in a wide variety of criminal justice agencies (local, state and federal)".
UCF's great program is reflected by its national rankings, where it places as high as 12th for its online criminal justice degree. The Orlando campus location is yet another advantage for a program that's already checking all the boxes.
Florida State University in Tallahassee continues to battle with the University of Florida for the state's top academic reputation, and their criminal justice program is one area where they have the upper hand. Media sources have ranked them 1st in the nation in a variety of criminal justice categories including:
First – Best Value Online Colleges for Criminology Degrees
First among all criminology and criminal justice program facilities for faculty research
First among all U.S. universities their online Master of Criminal Justice program
The FSU College of Criminology and Criminal Justice uses "Research Brought to Life" as their tagline, with the goal to "provide cutting edge research and teaching that ultimately contributes to improving society by reducing the suffering, pain and cost of crime."
One particular distinctive is FSU's inter-departmental program opportunities, including a 3 + 3 Program with the College of Law and a Cyber Criminology major offered through a partnership with the FSU Department of Computer Science. A five year program to earn a bachelor's and master's degree in criminal justice is also offered.
Another FSU advantage is their Center for Criminology and Public Policy Research, a research center with great opportunities for students to assist faculty with research including:
Education and crime
Elderly exploitation
Financial fraud
Juvenile and adult reentry
Prison drug treatment and recidivism
Domestic violence
Campus sexual misconduct
Electronic surveillance
Numerous other areas
Florida State University is among the nation's best colleges for criminal justice, with online degree programs that rank as high as 1st in America, and we rank them 1st among the best colleges for criminal justice in Florida. If you're looking for a criminal justice degree in Florida, you can't go wrong with FSU.