Best Colleges for Business Majors in Florida • 3 Great Schools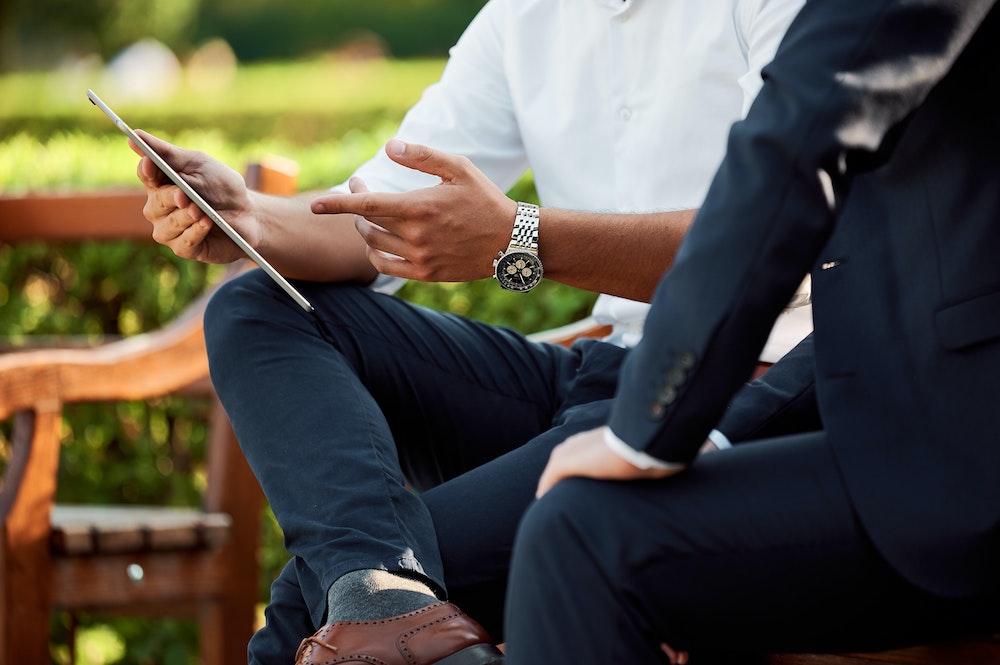 The best colleges for business majors in Florida are three of the Florida's premier public universities. When it comes to college education, Florida is one of the strongest states in America, and that holds true in the popular business majors such as business administration, marketing, finance, accounting, and supply chain management.
Especially in the softer business majors such as marketing, you should also consider the location of each college and where you want to work. If you're set on working in Miami, then the University of Miami might be an even better choice than universities we're ranking higher.
We should also mention that there are more than three great colleges for business in Florida. Stetson University, Rollins College, and Embry-Riddle Aeronautical University are three smaller schools with great reputations. Business-related majors are so popular that almost any state university will have a solid program as well. For example, the University of South Florida, Florida International University, Florida Atlantic University, and the University of Tampa are a few other reputable universities you could consider.
Before we dive in, let's touch on another important aspect of college—paying for it. We've found 16 scholarships just for women in business-related majors, so we thought around half of you might find those useful. You can also read our guide on how to find local scholarships near you, which often have less competition than national scholarships.
With that said, you came here to see the three best colleges for business majors in Florida, and that's exactly what we're going to give you!
Best Colleges for Business Majors in Florida
The University of Central Florida has been doing so many things right in recent years, which helps explain why it recently overtook Texas A&M for the highest campus enrollment in America.
The UCF College of Business Administration aims to stand out from the crowded field of business schools by focusing on job and career readiness. Their website says that, "For students, we strive to be the place where they can achieve their academic objectives to be the ONE who gets the job, starts a business, makes the sale, makes a contribution and mentors others."
The three core pillars of their business programs are Relevant, Engaging, and Inspiring. Relevant emphasizes looking at workplace needs now and making sure that programs develop the skills businesses need in today's graduates.
Engaging emphasizes a business education that involves much more than listening to lectures for four years. "With hundreds of events, activities, programs, organizations and resources available, students can identify their passion, practice their pitch, network with industry leaders, jumpstart a career or even launch a business before graduating. 
Finally, their Inspiring value is actually geared more towards employers than students. UCF works hard to engage the business community and develop a stronger network that leads to better jobs for graduates of the UCF business school.
The University of Central Florida also offers a wide variety of undergraduate business programs so that you can gain more specialized skills for today's competitive job market:
Ranked 70th nationally and 3rd in Florida by Washington Monthly, the University of Central Florida offers a great education in business at an affordable tuition, and also boasts a huge network of alumni and business partners to help you find a job when you graduate. In a crowded field of universities, UCF stands out and ranks 3rd on our list of the best colleges for business majors in Florida.
Based in Tallahassee, Florida State University has spent decades building a reputation as a leading academic institution in Florida, and today reaps the rewards with great national rankings in many of its business programs:
#1 Nationally in Risk Management & Insurance
#5 Nationally in Real Estate
#16 Nationally in Management Information Systems
#17 Nationally in Marketing
#22 Nationally in Management
#24 Nationally in Accounting
As you can see, no one is going to scoff at your degree from Florida State University in any business-related major. Florida State's College of Business also recently moved into an impressive new facility named Legacy Hall, giving a further bump to an already outstanding program.
FIU's available undergraduate majors are:
With nationally-acclaimed business programs, you can be certain of a strong academic education at Florida State's College of Business, and the education goes further than the classroom. According to their website, "In addition to its rigorous curriculum and strong classroom experience, the college provides students with opportunities outside the classroom through student and professional organizations, corporate trips, competitions and industry-specific career fairs. Students also have the option of earning professional designations while still in school."
Those industry-specific career fairs are a special bonus, giving you a better shot at landing internships in the specific career field you're pursuing, and those internships will prove to be a critical factor in your post-graduation job search.
With a great program that would take 1st place in most states, Florida State falls just shy in a state full of great universities, but their loss is your gain.
The University of Florida's Warrington College of Business is renowned and vast, with three schools: the Heavener School of Business, the Fisher School of Accounting, and the Hough Graduate School of Business.
Ranked 13th by U.S. News among all national public universities, the University of Florida also placed in the top 10 in four majors:
#4 in Real Estate
#7 in Accounting
#8 in Marketing
#8 in Finance
Among the University of Florida's business distinctives is a focus on analytics and artificial intelligence. "Analytics and Artificial intelligence (AI) are built into the fabric of Warrington's academic culture. They shape the way curriculum is created, new classes are built and career readiness is strengthened."
With access to cutting-edge business tools, business graduates are proficient in both the hard and soft skills that employers are looking for. Over 50% of graduates also have intercultural experiences as part of their learning experience, so students can experience the world and expand their business horizons far beyond Florida.
Like the other colleges in our top three, the educational experiences reach beyond the classroom, even at the undergraduate level. "The Heavener educational experience is a dynamic fusion of academic rigor, technology innovation and a wealth of co-curricular growth opportunities."
Florida's flagship university continues to be a national leader in launching business careers, and they maintain the top spot among the best colleges for business majors in Florida.
If you're not interested in Gainesville, you can also consider Florida's online programs, featured in our article on the 22 best accredited online colleges in America.
We wish you the best in your educational journey, and we'll be here for you with scholarship news, college reviews and rankings, and more resources to help you find your path to success.