Best Colleges for Engineering in Florida • 2 Amazing Schools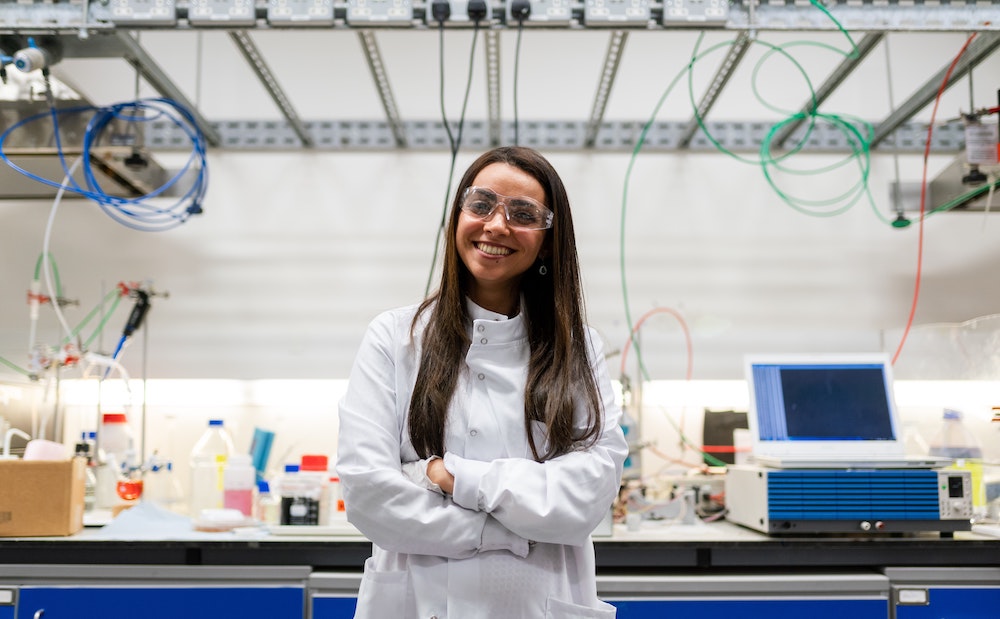 The best colleges for engineering in Florida offer proven technical education along with great career placement for graduates. In a state known for its great public universities, Florida doesn't disappoint in the fields of mechanical, civil, electrical, chemical, and (especially) aerospace engineering.
There are clearly more than two Florida colleges that are capable of launching your career in engineering, so we'd be amiss not to mention the other top-tier engineering colleges. Florida A&M leverages its mechanical background and produces successful engineering graduates year after year.
Other colleges worth mentioning are Florida Southern College, Florida Atlantic University, the University of Tampa, the University of Miami, and the University of South Florida. There, we mentioned them. Their engineering programs do a fine job of producing job-ready graduates, and shouldn't be discounted.
Our 3rd place runner-up is Embry-Riddle Aeronautical University, which has an excellent reputation in engineering as well. Embry-Riddle was actually named 1st in the nation by U.S. News among all online universities (across all majors).
That brings us to another point—if you don't want to study on campus, our two best colleges for engineering in Florida are both known nationally for their online degree programs. In fact, both can be found in our rankings of the top 22 online colleges in America. In-state tuition and great educational quality from the comfort of your own home is more than just a dream for Florida residents.
All right, let's get down to business with the two best colleges for engineering in Florida!
Best Colleges for Engineering in Florida
The University of Florida has been dominating so many of our Florida college major rankings that it looks weird to see them in second place. Florida's flagship university has been ranked in the nation's top 25 by Forbes and Washington Monthly, and offers a great academic reputation in almost any field you can think of.
Engineering is no exception, as their 2nd place finish here isn't due to any weakness in their engineering programs. In fact, a $300 million gift in 2015 has catapulted the Gators to even further heights in engineering.
UF's Herbert Wertheim College of Engineering enrolls over 10,000 students across 15 degree programs, with programs ranked as high as 9th in the nation (including online degree programs).
With an emphasis on "the new engineer", UF emphasizes the confluence of leadership, innovation, and interdisciplinary research in each engineering degree.
Undergraduate engineering programs at the University of Florida include:
Whew! As you can see, the University of Florida has it all, and they're a top-ranked engineering college with a great reputation that reaches far beyond Florida's borders. If you're looking to study an engineering major in Florida, you can't go wrong with Florida's flagship university, and you even have the option to study and earn an online degree.
The University of Central Florida recently overtook Texas A&M to claim the highest campus enrollment in America, so they must be doing something right. Their ascension is based in the technical fields like engineering, as Orlando's university was founded in 1963 "to fuel the region's talent pipeline and support the growing U.S. space program".
Yep, the university founded to provide young talent for NASA is a great engineering college. Forgive us for not being surprised. Known for providing an innovative and affordable education, the University of Central Florida also offers great online degree programs in engineering.
Today, UCF's College of Engineering and Computer Science "strives to create new solutions to real-world problems through partnerships with some of the biggest names in technology, including NASA, Lockheed Martin, Boeing, Siemens and Walt Disney World".
All right, let's get on to the accolades:
UCF produces more graduates who get jobs in aerospace and defense companies than any other U.S. university
All seven eligible engineering programs — civil, computer, electrical, environmental, industrial, materials and mechanical — rank in the U.S. News Top 100
The bachelor's degree options within the UCF College of Engineering include:
When it comes to engineering education, the University of Central Florida has it all—the academic rigor, the business partnerships, the facilities, the Orlando location, and so much more. Job readiness is one of our big things here at College Guidepost, and it's sure easier to land a blue-chip engineering job when your university partners with some of the biggest and best companies in engineering.
With all those factors going for them, The University of Central Florida takes 1st place in our rankings of the best colleges for engineering in Florida, and like the University of Florida, they have great on-campus and online degree options.
If you were looking for computer science programs, we actually have another whole article devoted just to the 5 best colleges for computer science in Florida, so feel free to check that out as well.
Whatever college you choose, we at College Guidepost wish you the best in your education and burgeoning career!