UCF Scholarships • The University of Central Florida's 5 Best Scholarships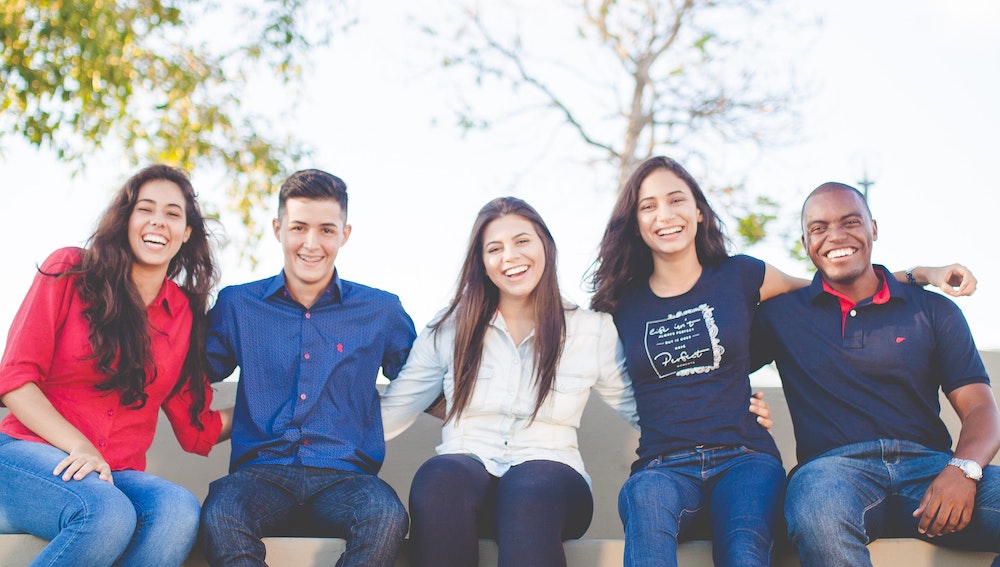 The best UCF scholarships include three full tuition scholarships, including one that will pay your entire cost of attendance.
That's nothing to sneeze at, because the University of Central Florida has a great reputation both within Florida and throughout the States. There's a reason has the biggest campus in the nation by student enrollment!
If you're looking to apply to UCF, we've also written an article on UCF's acceptance rate and common admissions questions, and here's another writeup comparing UCF and USF, which are both great schools but have different strengths.
For general questions about UCF, we've also put together 19 UCF fast facts answering some common questions that prospective students ask.
Academically, UCF has been ranked 55th in the nation by Washington Monthly, and offers a huge number of colleges and majors. UCF was initially known as Florida Technological University, founded with the goal to train students for the U.S. space program.
As you can guess, there were a lot of smart history involved, and it's no surprise that success has carried over to today. UCF's programs regularly win recognition in fields including engineering, computer science, and graphic design. The hospitality school at UCF is perhaps their best program, ranked first in the U.S. and 2nd in the world.
So maybe we all agree that the University of Central Florida is a great college, but tuition costs can put a damper on the excitement quickly. We're here to help by ranking their five best scholarships, as well as resources to find over a hundred more!
To supplement your university's scholarships, you can also look online for private scholarships. We've ranked the 14 best scholarship search engines for you right here. These scholarships can supplement your university-specific scholarships, and you can also look into the local scholarships available near you. We've got eight ways to find those local scholarships listed as well.
All right, let's move on and check out the best scholarships at the University of Central Florida!
UCF Scholarships • The Top Five
A2O is a scholarship application system by UCF that "includes a comprehensive list of UCF scholarships available to students from individual colleges, departments and organizations". There are over 100 scholarships in this database, and you only have to complete one application to apply to all of them!
Florida's First Generation Matching Program has led to a lot of people and companies offering UCF scholarships for first generation students. In fact, we found over 20 different scholarships in the A2O database which take advantage of Florida's Girst Generation Matching Grant Program.
If you are a first-generation student, you can view the requirements and amounts for these programs and apply in one simple application.
There are opportunities to pay for a substantial amount of your tuition through these scholarships, so it's worth the time to see if you meet the requirements. The Coca-Cola First Generation College Scholarship at UCF is one example of the big names behind several of these first generation scholarships.
While there are also smaller Pegasus Bronze and Silver awards, Pegasus Gold is unsurprisingly the best Pegasus Scholarship, but the amounts at each level can vary by academic year and even by student, and the amounts are not posted online.
From what recent students have said, the award amounts for Pegasus Gold is generally around $14,000, divided over four years. That's just under the half of the in-state tuition costs.
Out-of-state students can also benefit these scholarships, as the scholarships come with a Pegasus Tuition Waiver that covers the difference between in-state and out-of-state tuition. Essentially, if you can land any Pegasus Scholarship, you won't be paying out-of-state tuition.
This is a scholarship that is based almost exclusively on SAT and GPA tiers, but those are again not clearly marked. One reason for this is that apparently the number of Pegasus Scholarships is limited and applying earlier matters!
For example, there are stories of some students with similar scores where the early applicant received a Pegasus Silver Scholarship and the later applicant didn't even get Bronze. Yikes! These are things it's good to know, so make sure to apply early for this one.
While this sounds like a whole new scholarship, it's essentially the next level above Pegasus Gold. Instead of covering roughly half your tuition, it will cover the full amount (a little more, actually).
Again like the Pegasus Scholarships, this scholarship is there to "recognize outstanding academic performance." There's no separate application, and you will automatically be considered if you apply to UCF during a summer or fall term.
Hearsay tells us that only 1-2% of UCF students are awarded this scholarship. If you are one of those winners, then congratulations—you've just won a full tuition scholarship to the nation's most popular university!
Bright Futures is a state-specific program in Florida, and UCF participates through the Florida Academic Scholars (FAS) Program. The requirements aren't easy to meet, but they're easier than the requirements for our top scholarship.
If you're a Florida resident graduating from high school, it's definitely worth looking into the various scholarships offered by the Bright Futures Program.
At the University of Central Florida, Florida Academic Scholars are given "an award amount equal to 100% of tuition and applicable fees. Applicable fees include: activity and service fee, health fee, athletic fee, financial aid fee, capital improvement fee, campus access/transportation fee, technology fee and tuition differential fee." This also covers 100% of any summer courses that students take.
Wow. It's not quite a full ride as it doesn't include room and board, but the FAS program sure makes paying for college a lot easier. What could beat that?
This is another of Florida's great government programs for college students. It's unclear exactly how out-of-state students can qualify, but it is clear that out-of-state students can receive the scholarship too.
The only difficult part is that students must "physically reside in Florida on or near the institution's campus where enrolled". It's likely this only refers to attending and living on campus for two semesters each year.
So, what's the qualification? It's simple, and it's difficult. The Benacquisto Scholarship is only available to National Merit Finalists. Renewal isn't too difficult, only requiring a 3.0 GPA—it's becoming a National Merit Finalist in the first place that's the hard part.
If you are a National Merit Finalist, we actually have quite a few articles written just for you, including a ranking of the top 10 full ride scholarships for National Merit Finalists in the country.
If you're a little younger, we also have this article on how to improve your PSAT and SAT scores.
All right, let's get back to the Benacquisto Scholarship at UCF. "Eligible students will receive an annual award equal to the institutional cost of attendance (COA), minus the sum of the Bright Futures (BF) award and National Merit Achievement Award (NM)."
What does this mean? Well, the cost of attendance is generally much higher than full tuition—this is a legitimate full ride scholarship, and it requires only a 3.0 GPA to renew. Quite simply, this is an incredible, incredible opportunity to have everything paid for at a great college.
If you are a National Merit Finalist though, you already have an automatic full ride at 27 colleges, so check out the list and consider what's the best fit for you.
The National Hispanic Scholarship is also available to students who qualify at UCF, although the amount is unclear from the website and likely lower than the Benacquisto amount.
We hope you've enjoyed this article ranking the best University of Central Florida scholarships! To find more scholarships you can view our latest scholarship articles. Once you do find the scholarships you want to apply for, we'll help guide you through the essay-writing stage with these 15 steps to the perfect scholarship essay.