Best Online Colleges in Florida • 3 Great Schools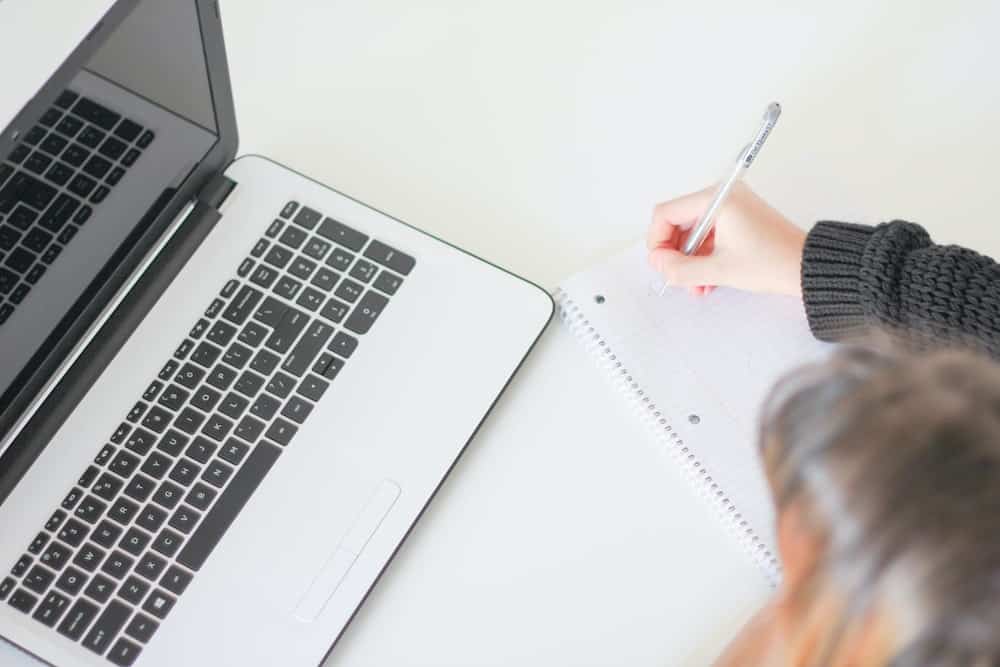 There's a lot of healthy competition among the best online colleges in Florida, and that's good for Florida students! As universities begin to adopt asynchronous online education and optimize e-learning technologies, the online learning experience is becoming a great alternative to the traditional college campus experience.
Florida is known for having some great and innovative public universities, and that innovation has set the state apart, with an impressive three Florida universities ranking among the top 20 accredited online colleges in America.
Four universities that didn't make our list but do have a good reputation for online learning include Daytona State College, the University of North Florida, and Florida Atlantic University. Embry-Riddle Aeronautical University also has great online degree programs, and they actually placed 1st in America in the U.S. News rankings, making them the perfect choice for certain technical and business majors.
Here at College Guidepost, we were more impressed by three of Florida's programs that offer great academic reputations, comprehensive student services, and innovative approaches to online learning.
Best Online Colleges in Florida
There's an advantage to getting in the game early, and Florida International has over two decades of experience to draw on in their online degree programs. They also offer more than a hundred fully online degree programs, so there's a good chance they offer your desired major.
Earning the R1 Carnegie ranking (Carnegie's highest research classification), Florida International prides itself in research, and provides opportunities for student research in many online majors.
With over 54,000 students enrolled, you can also be sure of a smooth online experience and intuitive online tools and processes, which are a big deal in online education—you want to spend your time learning, not fighting technical glitches.
FIU has great programs in business and many other majors, and actually snagged the Niche ranking of 2nd best online college in the nation due to their successful programs.
With a solid reputation and many respected online degree programs to choose from, Florida International University is an excellent choice for prospective online students.
Founded to train employees for the U.S. space program, the University of Central Florida's not-so-humble beginnings have launched them to a bright present and future. In fact, the university's campus in Orlando now leads the entire nation in student enrollment, which shows how quickly their star has risen.
Okay, we'll try to tone it down with the space puns. What we're saying is, the University of Central Florida is a great school, and their technical programs are especially well regarded. These include majors like engineering, computer science, and graphic design. UCF also has a world-renowned hospitality school that is ranked 2nd in the world. Not bad.
Here are a few of their other rankings by U.S. News:
#15 Most Innovative University in the Nation
#51 for Top Performers on Social Mobility
#67 for Top Public Schools
#81 for Best Undergraduate Engineering Programs
#82 for Best Undergraduate Computer Science Programs
#86 for Best Colleges for Veterans
#96 for Best Undergraduate Nursing Programs
#106 for Best Undergraduate Business Programs
#148 for National Universities
#151 for Best Value Schools
On overall rankings of online schools, UCF places as high as 2nd in the nation, based on an innovative and flexible online learning experience. There's a good chance they'll have the major you're looking for, too. Like FIU, the University of Central Florida offers over 100 different online degrees.
With a dedicated team of online learning coaches, UCF has avoided the fallacy that online learning should exactly mimic the traditional classroom experience. Instead, they're providing great learning content along with great support systems that are designed specifically with online students in mind.
It's hard to find a weakness of UCF's excellent online degree programs, and they take the silver medal in our rankings of the best online colleges in Florida.
Even UCF's innovative excellence wasn't enough to take the crown from Florida's flagship university. Multiple media outlets place the University of Florida Online among the nation's 3 best online colleges, showing that online education is far from an afterthought at this public powerhouse.
UF emphasizes that the degrees are just as comprehensive and respected as those received by on-campus students, even though the schedules and approaches differ. For example, full access to every UF on-campus service is included for online students, so when you graduate and need to call up UF Career Services, they'll be happy to help you.
Living up to their tagline of "a flexible college experience without compromising quality", the University of Florida delivers the best of both worlds to its online students.
The downside is that UF focused on quality over quantity, only offering 25 majors. If they do happen to have your major though, you can count on one of America's best online learning experiences.
The online programs at the University check all the boxes, complete with asynchronous courses and clear syllabi, academic advisors, and renowned faculty. The University of Florida is our top choice among the best online colleges in Florida, and they're one of the best in the entire country.