Is UCF a Good School? Our In-Depth Review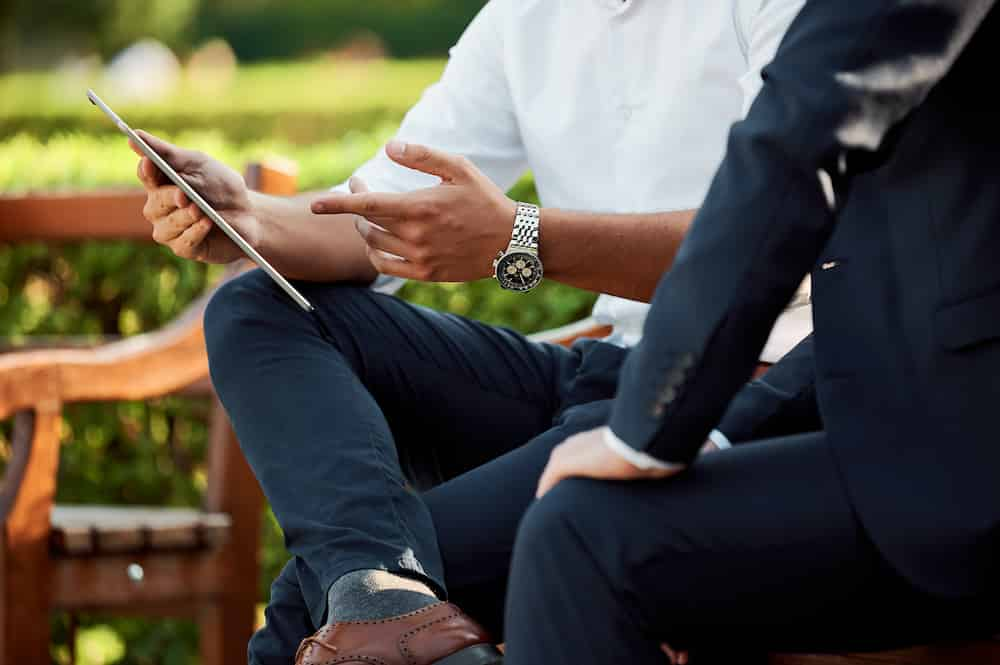 Is UCF a good school? Yes, UCF is one of the best universities in Florida, though not as selective as the University of Florida in Gainesville.
In this article, we'll look at various majors and programs offered at the University of Central Florida, along with general rankings.
If you have admissions questions, we've answered those in our article on UCF's acceptance rate and other common admission questions.
Is UCF a prestigious school?
Yes, UCF is one of Florida's most prestigious universities, with an acceptance rate of only 36% according to U.S. News.
With that acceptance rate UCF must have a shocking number of applicants, as they're currently the biggest campus in America by enrollment (see details and 18 more interested facts here).
They currently have 357 National Merit Scholars enrolled, an average incoming GPA of 4.25, average SAT scores of 1335, and average ACT scores of 28.3. Those are all very impressive numbers.
The University of Central Florida obviously isn't as prestigious as Ivy League schools, and isn't as selective as Florida's flagship university, the University of Florida at Gainesville.
However, UCF holds its own against any other public school in Florida, as you can read about in our article comparing UCF with the University of South Florida.
In terms of research, UCF boasts that their "researchers attract more than $200 million a year in grants and awards — driving us to become a top university for producing patents and a powerhouse in scientific advancement".
Is UCF a top college? In rankings, prestige, and research, yes, UCF is one of the top colleges in Florida.
Is UCF hard?
No, UCF isn't known for being particularly hard, but it will depend on the major. If you're studying rocket science, yes, you'd better expect the coursework to be hard.
The same holds true for all the traditionally hard majors, such as computer science.
While UCF isn't know for being hard, it's not good to assume the opposite is true. Is UCF easy? As one of the most prestigious public universities, it's not going to be particularly easy, especially compared to your local community college, for example.
What is UCF best known for?
UCF is perhaps best known as the university that was founded to train engineers for NASA's space program in Orlando.
In more recent years, UCF has become known as the largest college campus by enrollment in America, with 238 degree programs.
It has transitioned from a commuter school to now ranking among the top 10 party schools (yes, there are rankings for that).
Politically, UCF leans liberal but is still relatively moderate.
What programs is UCF known for?
In terms of majors and programs, UCF is known for its technical majors such as engineering and computer science. As UCF was founded to train workers for NASA, it's not surprising that engineering and computer science are among their most famous programs.
Other programs have won high praise as well:
No. 1 graduate game design program in North America in 2020, according to The Princeton Review and PC Gamer
No. 2 emergency and crisis management graduate program in the nation in 2020, according to U.S. News & World Report
No. 4 hospitality school in the world, according to CEOWORLD magazine
No. 5 nonprofit management graduate program in the nation in 2020, according to U.S. News & World Report
Ranked among the top 30 cybersecurity programs in the nation, according to cyberdegreesedu.org
51 for Best Undergraduate Nursing Programs (U.S. News)
54 for Best Undergraduate Teaching (U.S. News)
75 for Best Undergraduate Engineering Programs (U.S. News)
86 for Best Undergraduate Computer Science Programs (U.S. News)
89 for Best Colleges for Veterans (U.S. News)
108 for Best Undergraduate Business Programs (U.S. News)
We'll also list the 10 most common majors at UCF by popularity. You can expect these programs to be fully-fledged with great resources:
Psychology
Computer Science
Biology
Health Sciences
Mechanical Engineering
Hospitality Management
Digital Media
Finance
Information Technology
Political Science
Is UCF nationally and regionally accredited?
Yes, UCF is regionally accredited by SACSCOC (Southern Association of Colleges and Schools Commission on Colleges).
Individual programs may also have accreditation. For example, 11 engineering degrees at UCF are accredited by ABET (Accreditation Board for Engineering and Technology).
Is UCF a good school for engineering?
As you may have surmised by now, yes, UCF is a great school for engineering.
In engineering programs, ABET accreditation is the gold standard, and UCF has as many ABET-accredited degree programs as anyone in Florida.
U.S. News ranks UCF 73rd among America's best engineering schools. That may not seem high, but that's comparing the program to the best public and private (including Ivy League) schools in 50 states.
In our rankings of the best schools for engineering in Florida, UCF beat out Florida's flagship university to take the top spot.
Is UCF a good school for computer science?
Computer science is another one of UCF's strengths, making UCF a great choice for computer science students.
Among national universities, UCF placed 86th out of 537 schools ranked by U.S. News in computer science.
Is UCF a good school for business?
UCF's undergraduate business programs placed 108th among all national public universities in the latest U.S. News rankings. That's a very strong ranking, so yes, UCF has a very good business school.
For business students, internships and relationships with employers are an integral part of launching successful careers.
UCF leverages its size to provide great internships and career fair opportunities. Because of the size, however, students will have to take initiative to cut through the noise and go out and get those internships.
If you're looking to work in the Orlando area, that's even more reason to study at UCF, and UCF is probably an even better choice than the University of Florida just because of its location.
Is UCF a good school for nursing?
While UCF isn't known for its science programs compared to other institutions like the University of South Florida, the UCF nursing degree is one exception.
U.S. News places UCF just outside the top 50 (51st) in nursing among all national universities, and the school's graduates have a 96.5% NCLEX pass rate.
A plethora of clinical opportunities in the Orlando, modern simulation labs, and a great academic make the University of Central Florida a great choice for nursing students.
Is UCF a good medical school?
Yes, UCF is a good medical school, with strong rankings and all the resources you'd expect from one of the biggest schools in the country.
In the latest U.S. News rankings, the UCF medical school places 87th among the Best Medical Schools for Research and 94th among the Best Medical Schools for Primary Care.
The UCF medical school claims to take an "entirely new approach to learning by encouraging you to pursue your passions in medical school, rather than waiting until you graduate".
Practically, this plays out in the two-year Focused Inquiry and Research Experience (FIRE). On graduation, M.D. graduates have a 95.9% match rate in specialties including:
Primary care
Emergency medicine
Diagnostic radiology
Pediatrics
Obstetrics-gynecology
Surgery
Psychiatry
The UCF college of medicine has $14.4 million in research funding and enrolls 490 medical students in the M.D. program.
Conclusion
So is UCF a good school? The answer is a resounding yes. It's not as selective as the University of Florida, but it stands right alongside giants like Florida State University in competition for the 2nd-place spot among Florida public universities.
If you're considering UCF, you can also check out our review of the five best UCF scholarships right here.