Best Colleges for Nursing in Florida • 3 Great Schools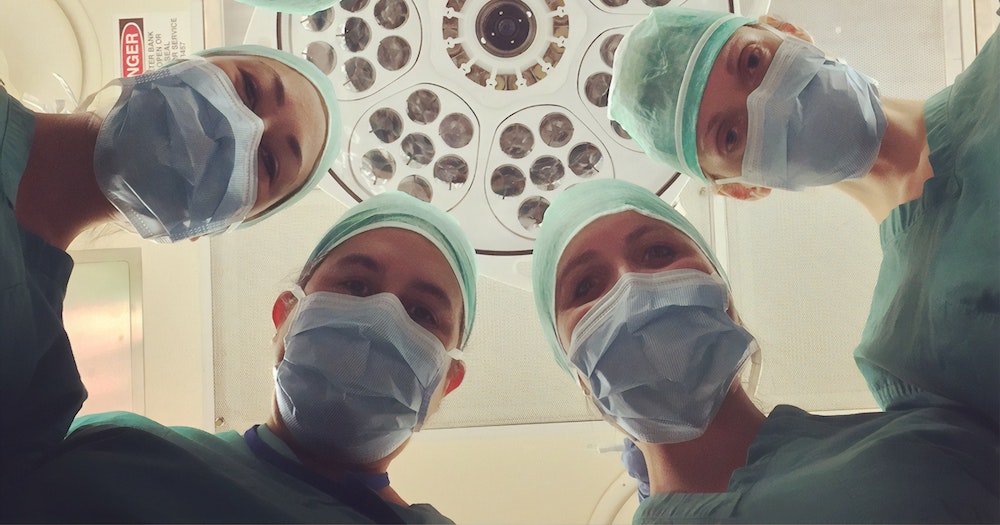 The best colleges for nursing in Florida all boast first-time NCLEX pass rates over 95%, showing that they're among the best in the state at preparing students for nursing careers.
As the demand for nurses continues to grow throughout Florida and the country, more and more funding and effort is going into nursing programs, and that results in a better quality of nursing education at a large number of institutions. All that to say, if you'd rather study at a local college instead of the choosing from the 3 best colleges for nursing in Florida, that's fine.
Other great colleges that didn't make our list include the University of South Florida, Florida International University, Florida Atlantic University, and our runner-up: Florida State University.
Two things to consider as you look at nursing colleges are the program's history and education quality—and we're specifically looking at the NCLEX, so you'll have to pass that exam. In terms of history, check to see how long the nursing program has been running, and how many students study nursing at the school. In general, the bigger the program (as a percentage of the school's enrollment), the more resources the university will devote to making it better.
New programs may also do a fine job of educating nurses, but do you want to be the guinea pig in the first class or two? More importantly, do hospital systems want to take a chance on graduates from new nursing programs? This may still work out fine because of the high demand in nursing right now, but these are questions to consider.
One thing that local colleges do have going for them is connections—connections with hospital systems that could be your future employers. If you're sure you want to work in a particular town or hospital system, it's not a bad idea to study nursing in that area, as long as the local college has a good relationship with the hospital system.
All right, before we get into the rankings, you can also check out our rankings of the 7 best nursing programs in America, or better yet, our exhaustive listing of 54 nursing scholarships that any nursing student can apply for. Seriously, that one took days to research and write, so take advantage of our blood, sweat, and tears.
Without further ado, let's jump into the best colleges for nursing in Florida!
Best Colleges for Nursing in Florida
In 40 years, the University of Central Florida's College of Nursing has gone from just another nursing school to one of the best in the state, and the future is looking brighter still as UCF's College of Nursing prepares to "relocate to the 50-acre, state-of-the-art UCF Health Sciences campus at Lake Nona Medical City – a hub for medical innovation".
UCF is also the leader among all Florida universities in online nursing education, as they were the first to offer an online RN to BSN degree and an online PhD in nursing. If you're interested in online studies, you can also check our our ranking of the 22 best online colleges in America, where UCF and the University of Florida both ranked very well.
The first Florida university to offer a Healthcare Simulation graduate program, UCF's facilities and courses emphasize practical experience to reinforce classroom knowledge. With over 12,000 nursing alumni, UCF's program continues to grow almost as fast as the school itself, which recently booted Texas A&M to claim the largest campus enrollment in America. UCF is doing a lot of things right, and the present and future are looking very bright for their nursing programs.
With an NCLEX pass rate of over 96.5%, the University of Central Florida actually beats our 2nd-ranked university, despite that university's prestigious history in nursing education. UCF is also a good school for many reasons outside of nursing, which we've covered in our review here.
The University of Central Florida is the perfect choices for those who want to work as nurses in the Orlando area, and a great choice for anyone else.
Florida's flagship university is ranked among the top 25 national universities (and 1st in Florida) by Forbes and Washington Monthly, and is generally regarded as the strongest academic university in the state. All that to say, if you want to study nursing and be a Gator, you're making a great choice.
When it comes to nursing specifically, the University of Florida has an NCLEX pass rate of over 95%. The nursing college is one of six colleges within the UF Academic Health Center, and offers great opportunities to collaborate with other University of Florida health programs.
The University of Florida also consistently ranks in the top 10% of nursing colleges nationally, and UF launched the first master's and doctoral programs in Florida. This pioneering spirit of innovation is one thing that sets the UF programs apart. "UF has pioneered many innovative nursing education models due to the leadership spirit of the faculty, e.g. first nurse practitioner program in Florida, first BSN to PhD track in Florida and the Doctor of Nursing Practice program."
While we're ranking them 2nd on our list, it's hard to find a weakness in the University of Florida College of Nursing, which has historically led all Florida colleges in nursing education. Like the University of Central Florida, they also have great online programs in nursing.
The University of Miami is a powerhouse in health and science, and nursing is a great example of that. Offering a traditional BSN, an accelerated BSN, and an RN-to-BSN program, and more, the University offers a well-rounded nursing program that you can tailor to your life situation and career goals.
The university's ideal Miami location also provides abundant opportunities for students, as the school's network of partners includes:
UM Leonard M. Miller School of Medicine, one of the nation's premier academic medical centers;
University of Miami Hospital, a private, 560-bed acute care hospital; and
UM/Jackson Memorial Hospital, a 1,567 bed, public teaching hospital in inner-city Miami that serves the largest proportion of Medicaid and indigent clients in Florida.
Combined with these practical experiences is a respected classroom education at the University of Miami's new state-of-the-art facility, the M. Christine Schwartz Center for Nursing and Health Studies. This combination of excellent resources in both classroom and healthcare settings has led the University of Miami to an amazing 1st time NCLEX pass rate of over 98.5%!
That rate blows competing programs out of the water and proves that the University of Miami will equip you for a successful career in nursing. University of Miami students also have opportunities to gain experience through international medical trips, and research opportunities are also plentiful as over half of the faculty engage in research projects.
The University of Miami offers an unparalleled nursing education for students in Florida, and you just can't argue with that 98.5% NCLEX pass rate. We're ranking the University of Miami above the state's flagship university, and 1st among the best colleges for nursing in Florida.
Don't forget to check out our comprehensive article on the best national nursing scholarships, which can help relieve the stress of student debt and allow you to focus on your education. We also have a 15-step guide on how to write outstanding scholarship essays, so that you have a higher chance to walk away with that sweet scholarship cash.
We wish you the best in your future nursing career, and thanks for making the world a better place.