Best Colleges for Communication Majors in Florida • 3 Great Schools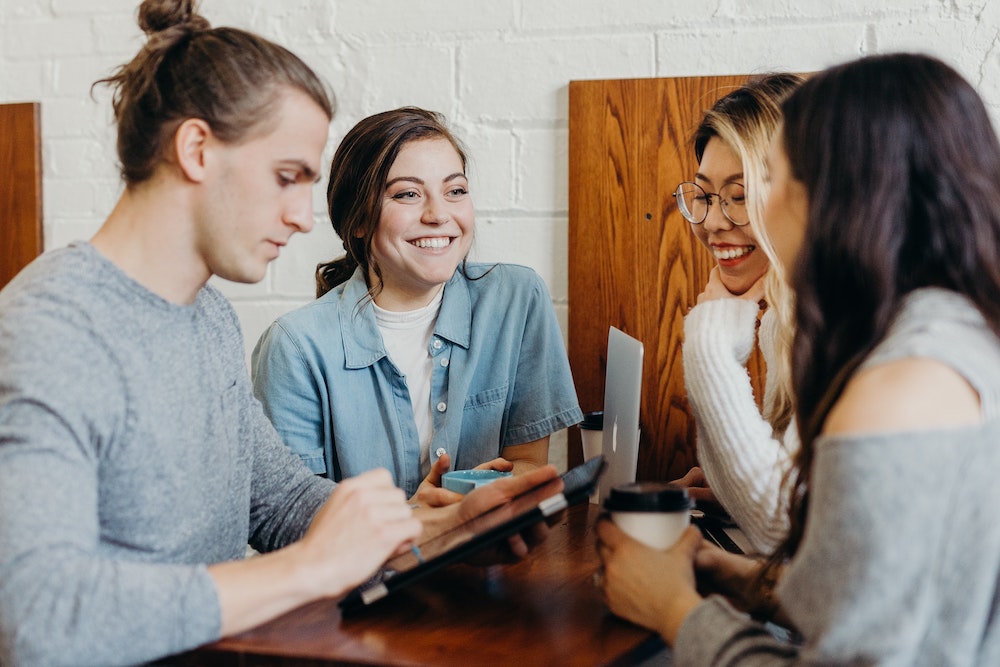 The best colleges for communication majors in Florida include two powerhouse public universities and a prestigious private school. With a wide array of careers that you can pursue with a communication or media degree, where you attend college can make a big difference.
Another factor to consider in your college search. If you're interested in the more technical side of communication programs (more of the media side), the resources and connections of Florida's biggest universities may be too impressive for smaller colleges to compete with. If you're leaning more toward the writing and speaking, however, the smaller colleges and class sizes may actually have an advantage.
Communication is also a major that's conducive to online degree programs, so you might be interested in our rankings of the 22 best online colleges. Two of our three best colleges for communication majors in Florida actually place quite well in those rankings. That means you can enjoy a great education on campus or online, and still benefit from in-state tuition rates.
Before we jump in, there are plenty of other good options in for communication or media majors. The private liberal arts institution Stetson University was our runner up, but other good options include Florida Atlantic University (FAU), the University of Tampa, Florida Southern College, Florida International University (FIU), the University of Miami, the University of South Florida, and Florida State University (FSU).
All right, let's get to our analysis of the three best colleges for communications majors in Florida!
Best Colleges for Communications Majors in Florida
A rising star among Florida's great public universities, the University of Central Florida's Orlando campus recently became the nation's biggest campus by enrollment. In other words, they must be doing something right!
The media rankings back that up, as UCF was ranked 70th among all public universities by Washington Monthly, and continues to rise each year.
UCF's Nicholson School of Communication and Media contains four schools with their related majors:
Communication
Film and Mass Media
Games and Interactive Media
Florida Interactive Entertainment Academy
These colleges offer a wide array of communications and media-related degrees, so that you can tailor your education to a specific career goal and have a much higher chance of landing your dream job.
The entireNicholson School of Communication and Media recently moved to UCF's modern downtown Orlando campus, showing UCF's focus on preparing job-ready graduates with work experience and in-demand skills.
According to the website, part of the school's core mission is "Engagement, collaboration, and research with community partners to serve the university, communication and media industries, and our broadly-defined service area in central Florida and beyond". These connections and potential internships can be a great boost to set your resume apart from other communication graduates.
Initially founded to train tech talent for NASA, the University of Central Florida excels at the more technical side of communication majors, but really does a fine job at everything. Their Orlando location gives them another significant boost, which is why we're ranking above Florida State and other great colleges. The University of Central Florida is a great choice, and we're ranking them 3rd among the best colleges for communication majors in Florida.
Like UCF, Rollins College is based just outside of Orlando and has a great communication program, but that's where the similarities end.
Rollins College is a private liberal arts college, which gives them some distinct advantages and disadvantages compared to the big state universities. Before we get into those, we should mention that Rollins College is a very good liberal arts college, as U.S. News ranks them first in their entire South Region category.
With a sterling academic reputation, Rollins offers small class sizes, a good student-to-faculty ratio, and a broad education that develops students understanding of humanity and their world. As you might guess, a good understanding of the world is a great foundation for communication in all its forms.
According to their website, Rollins communication majors aims to "develop dynamic communicators who think critically and speak, listen, and write effectively". Again, notice here the emphasis on thinking, speaking, and writing—these are the core areas where Rollins can beat the giant public institutions.
If you're more interested in the technical and digital media side of communication, we'd recommend you take advantages of the resources at a large state university. However, if your career goals primarily require written and/or spoken communication, Rollins is a great choice, and we're ranking them 2nd among the best colleges for communication majors in Florida.
The University of Florida has ranked 1st in almost all of our articles, and it's because they're the best at, well, almost everything. The only Florida university ranked among the nation's top 25 colleges by both Forbes and Washington Monthly, UF is an academic powerhouse with incredible student resources.
The University of Florida's College of Journalism and Communication asks students to "join us in our exploration of how effective storytelling, based on progressive research, can drive social change". These values of storytelling, research, and engagement with social issues are a significant distinctive of UF's program.
Another distinctive is the University of Florida's immersion program, which give students opportunities "to gain
hands-on experience working alongside professionals". As we mentioned with UCF, it's these hands-on experiences and internships that can set your resume apart, and the University of Florida has a vast network of partners to work with.
With an on-campus newsroom, digital agency, and seven TV and radio stations and digital sites, it's just hard to beat the University of Florida's student opportunities in communication and media fields.
UF's College of Journalism and Communication contains four departments that offer tracks in the following specialties:
Advertising
Journalism (reporting, online media, editing, sports, magazines and photojournalism)
Public relations and telecommunication (news, production, management, and media and society)
With multiple programs that have won top-10 national rankings, the University of Florida offers an education that is respected around the country. Their vast resources give them (and their students) an edge when it comes to real experience, industry connections, and job opportunities for graduates.
No one in the state can outdo the Gators communication juggernaut, and they sit at the top of the best colleges for communication majors in Florida.