10 Best Full-Ride College Scholarships for National Merit Finalists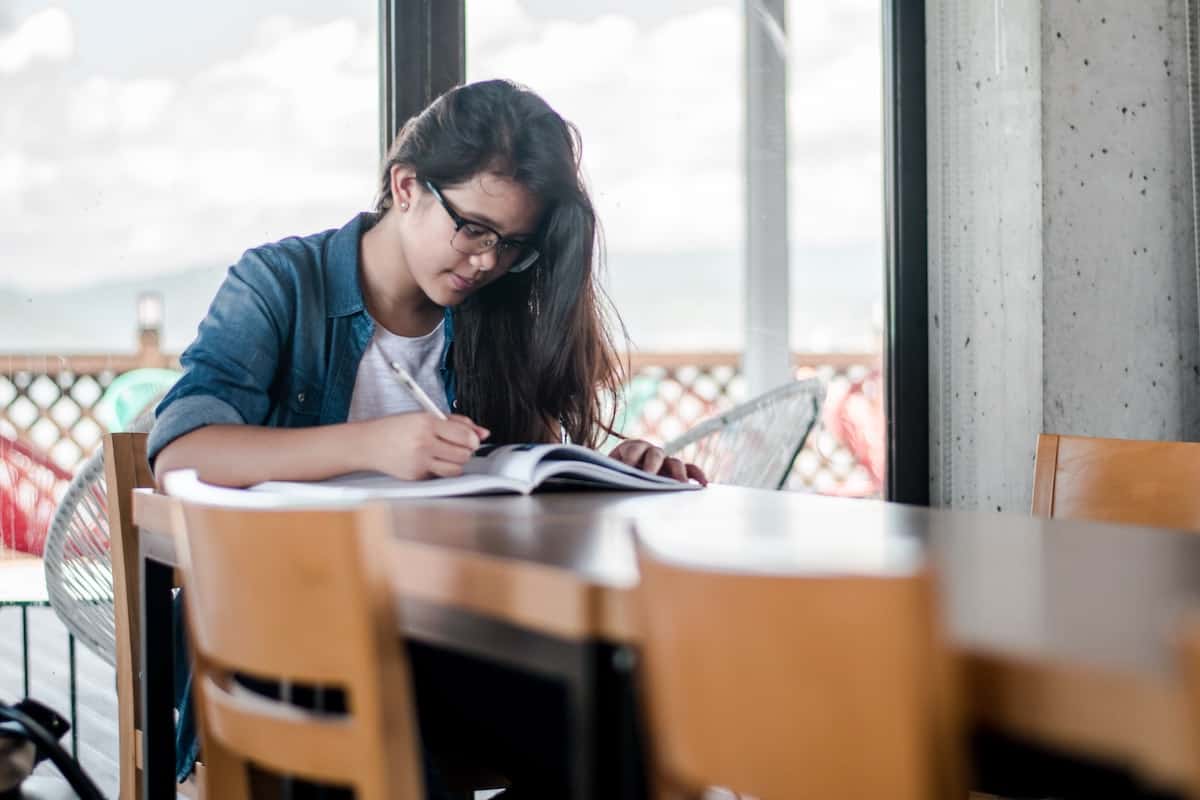 We've found over 25 universities in the U.S. that offer guaranteed full-ride college scholarships for National Merit Finalists and Scholars. We'll rank the top ten in this article, taking into account both the universities' academic reputation and the specific scholarship offer.
Each hyperlink leads directly to the universities' respective scholarship pages for National Merit, where you can find more information on their scholarship offers, including deadlines and specific requirements.
A brief note on our ranking methodology: in this article, the scholarship packages are considered for ranking purposes, along with the universities' academic reputations and student outcomes. After all, avoiding college debt is a huge deal.
10. Florida Atlantic University
Ranked 241st nationally by Washington Monthly, FAU has acclaimed programs in business, sports management, and hospitality and tourism.
Located in Florida's Palm Beach County, the location and full-ride National Merit scholarship offer a tempting combination. FAU is the first of four Florida universities in this top ten list.
The University of Maine boasts a number of interesting specialized majors, including psychology and neuroscience. Its business school is also well-respected. Washington Monthly ranked the university 146th nationally, and it also offers a National Merit Finalist scholarship covering full tuition, fees, room and board.
If you're looking for a full ride in the Northeast, the University of Maine is the best choice for National Merit Scholars.
While best known for its agricultural programs, the University of Idaho offers over 300 degrees, and U.S. News and World Report ranked it 179th nationally.
They also offer National Merit Finalists a scholarship covering full tuition, room, and board. If you're looking for a well-respected university in the Northwest, Idaho could be a good fit.
7. University of Texas at Dallas
UT Dallas has been consistently ranked in the top 100 nationally in their engineering and computer science programs. Other recognized programs include accounting, audiology and speech-language pathology.
Their National Merit scholarships are also among the best in the country, offering full tuition, fees, and board, a $4,000 per semester stipend, and a one-time $6,000 stipend for international study.
If you're interested in one of their award-winning programs, UT Dallas offers great scholarships and great academics for National Merit Scholars.
6. Florida International University
Located in Greater Miami, Florida, this public research university enrolls a student body of around 54,000. Their international business program has been ranked 2nd in the nation, and their finance and pre-law programs are also well-recognized.
They also offer a generous full ride scholarship for National Merit Finalists: full tuition, fees, room and board, up to the cost of attendance.
Winning distinction in a number of fields, Florida International University cracks the top 5 best National Merit scholarships in the nation.
Oklahoma State offers an incredible guaranteed scholarship package for National Merit Finalists: full tuition for five years (undergraduate and graduate), a $5,500-per-year scholarship for room and board, and $19,000 in additional scholarships.
They also have a generous policy for AP/CLEP/IB credit, so students who graduate early and use scholarship funds for graduate study may do so.
OSU has 87 undergraduate majors in fields including business, education, science, and engineering.
If you're drawn to one of their programs, it's a great option, because Oklahoma State has one of the top three scholarship packages in the U.S. for National Merit Finalists.
4. University of South Florida
Located in Tampa Bay and enrolling over 50,000 students, the University of South Florida takes pride in its research and innovation. Among national public universities, USF ranks 7th in the number of patents granted.
USF also has ten graduate programs ranked in the top 50 nationally, in fields such as audiology, criminology, public health, and industrial and organizational psychology (ranked 2nd overall).
With its generous full-ride scholarships for National Merit Finalists and Scholars, USF offers a great academic and research experience, and its location in Tampa Bay is an awfully nice bonus.
3. University of Central Florida
UCF competes with Texas A&M for the highest campus enrollment in the nation, and it's not hard to see why. UCF has been ranked as high as 55th nationally, and boasts a staggering number of programs.
Initially founded as Florida Technological University, its goal was to train students for the U.S. space program. That cool history has led it to a cool present. Today, UCF's programs continue to win recognition in fields including engineering, computer science, and graphic design. UCF's hospitality school is also of special note, ranked first nationally and 2nd in the world.
UCF takes the #1 ranking in the Sunshine State, and actually receives a higher academic ranking than the top two universities on our list. While it comes in 3rd here, we believe that UCF offers the best value of any university in the country for National Merit Scholars.
Alabama blows everyone out of the water when it comes to their guaranteed National Merit scholarship—except for the number one university on our list.
For National Merit Finalists, Alabama offers full tuition for five years for undergraduate and graduate studies, four years of on-campus housing, a $3,500 annual stipend for four years, $2,000 for summer research or international study, and $2000 book scholarship.
Alabama also has a fairly generous credit-by-examination policy, so students who earn enough CLEP credits might be able to squeeze an undergraduate degree into three years, and end up with two full years of graduate school paid for.
That brings us to Alabama's rankings. At the undergraduate level, U.S. News and World Report places them 153rd overall. It's not the best ranking on this list, but it's nothing to sneeze at.
Then, once you go through Alabama's direct admit program to the grad school, the school's rankings get much higher. Business Insider ranked Alabama 3rd overall among public law schools. The graduate business school also ranked 44th overall, and several other programs ranked in or near the top 100 nationally.
Considering these rankings and their sweet scholarship package, we believe the University of Alabama offers the 2nd best full-ride National Merit scholarship in America.
Just like in the 2014 Sugar Bowl, Oklahoma managed to beat Alabama and take the top spot as the university with the best full-ride National Merit scholarship.
Here's OU's offer breakdown: full tuition for five years (undergraduate and graduate), $5,500 freshman housing scholarship, $5,500 annually for fees, books, room and board, $5,000 cash stipend, $1,000 technology and textbook stipend, $1,000 research and study abroad stipend
Oklahoma is also highly respected for its academic programs. It was ranked 108th in America by Washington Monthly, and 132nd by U.S. News and World Report.
OU offers more than 120 majors, and also boasts an honors college with its own faculty, courses, and writing center. Its best-known programs include pharmacy, library and information studies, engineering, business, healthcare management, and art.
Oklahoma's grad school is also highly-ranked in fields from pharmacy and medicine to business, engineering, and computer science, and you can use National Merit funds for graduate school. It has fairly generous policies for AP credit and CLEP testing, so if you want to get in a 2nd free year of grad school, it is doable.
Oklahoma matches Alabama with the best scholarship in the country, and gains a slight academic edge, which explains why 152 National Merit Finalists and Scholars enrolled at OU in 2018. It also explains why the University of Oklahoma tops our list for the best National Merit scholarship program in the nation.
More National Merit Scholarship Resources
We hope you enjoyed our ranking of the 10 best full-ride college scholarships for National Merit Finalists. Here are some more National Merit resources we've put together for you.
4 Facts About the National Merit Scholarship Program
59 Full-Tuition College Scholarships for National Merit Finalists
37 Full-Tuition Public University Scholarships for National Merit Finalists
20 Best Universities with Full-Tuition Scholarships for National Merit Finalists
27 Full-Ride College Scholarships for National Merit Finalists
20 Christian Universities with Full Tuition Scholarships for National Merit Finalists
3 Christian Liberal Arts Colleges with Full Tuition Scholarships for National Merit Finalists