Is UCF or FSU better? Rankings and Majors Reviewed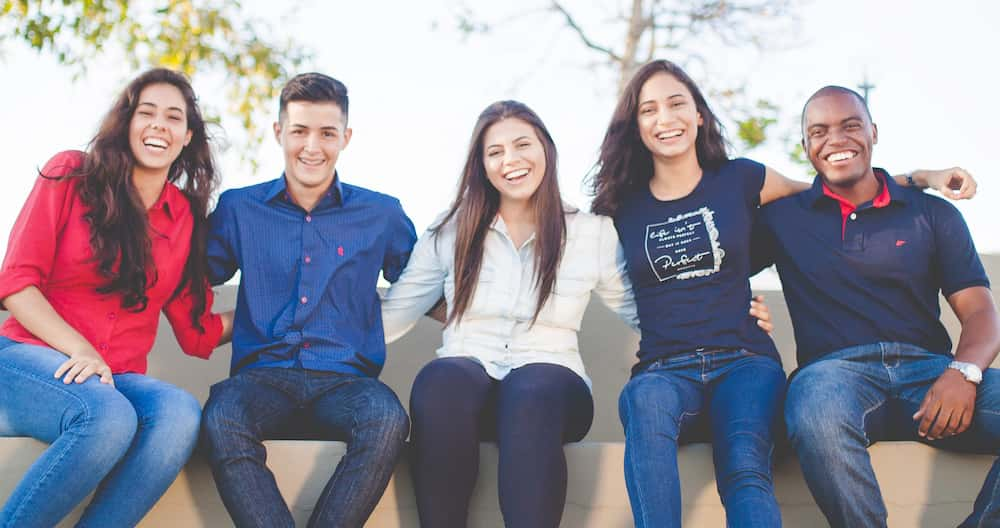 Is UCF or FSU better? FSU has its share of prestige and history, often ranking second academically in the state behind the University of Florida.
UCF, meanwhile, has its own cool history of training talent for the NASA space program.
UCF is based in Orlando, while Florida State is located in Tallahassee. Both schools are well-regarded public institutions, but you know that already—you're here for the rankings.
Before we jump in, you can also check out our other comparison articles if you're looking at other Florida schools:
UCF and FSU General Rankings
Averaging the four main ranking publications, FSU places 78th in the country, with UCF 25 spots down at 103rd. That's pretty close, but FSU is ranked better on average than UCF.
U.S. News puts UCF 137th in America, while FSU takes home an impressive ranking of 55th.
Forbes uses data points including graduation rates, early salaries, and return on investment in their rankings. Once again, FSU comes out on top, ranked 67th compared to UCF's 119th.
Forbes also notes a five grand difference in 10-year median salaries. FSU graduates earned $105,400, while UCF graduates took home $99,200.
Money Magazine is another publication that emphasizes, well, money. Looking at metrics including tuition, financial aid, and early earnings, Money places the universities closer. FSU takes 89th in their rankings, with UCF at 108.
Washington Monthly is another rankings with its own approach. It looks at schools that enable social mobility, promote public service, and do quality research.
UCF takes its first win here, ranked 47th compared to FSU's 102nd place rank. Social mobility was the main factor that gave UCF the edge in those rankings.
In summary, Florida State is generally ranked higher than UCF. That does not hold true for every major, as we'll see below.
Is FSU or UCF easier to get into?
UCF only accepts 36% of students, and Florida State accepts 37%. The colleges are equally difficult to get into.
The average SAT and ACT scores are also incredibly close. The middle half of incoming UCF students scored 1170-1350 on the SAT at UCF, and 1180-1340 at FSU.
On the ACT, UCF students ranged from 25-30, while FSU students ranged from 26-30.
It's hard to find more equivalent stats. Neither school is easy to get into, and their student bodies come in with very comparable test scores.
We've also written a full article on UCF admissions here if you're interested.
Is UCF or FSU better for business?
FSU edges our UCF in our rankings of the best colleges for business in Florida, placing 2nd compared to UCF's third.
FSU actually has six business programs which have earned top-25 national rankings:
#1, Risk Management & Insurance
#5, Real Estate
#16, Management Information Systems
#17, Marketing
#22, Management
#24, Accounting
FSU's business majors are ranked higher, but UCF is also a business behemoth with employer connections throughout the state.
In business, location is also a factor to consider. If you're looking to work in the Orlando area, UCF is likely your best choice. Elsewhere in Florida, the FSU degree and connections have a slight edge.
Is FSU or UCF the best choice for engineering and computer science?
It's UCF's time to shine. The college that was built to train NASA engineers is still a great engineering college.
In fact, we rank UCF first in Florida in our Florida engineering rankings. Their program accolades include these impressive stats:
UCF produces more graduates who get jobs in aerospace and defense companies than any other U.S. university
All seven eligible engineering programs — civil, computer, electrical, environmental, industrial, materials and mechanical — rank in the U.S. News Top 100
We believe UCF deserves a higher ranking than Florida State for engineering degrees, but that doesn't take anything away from FSU's programs.
In engineering, ABET accreditation is the best indication of a solid program with good job prospects, and FSU has 6 ABET accredited majors:
Chemical Engineering (BS)
Civil Engineering (BS)
Computer Engineering (BS)
Electrical Engineering (BS)
Industrial Engineering (BS)
Mechanical Engineering (BS)
If you're looking to study one of these majors, FSU is a great choice for engineering students.
Is UCF or FSU ranked higher for psychology?
We're jumping from engineering to psychology, and how the tables have turned. Here, U.S. News ranks FSU 62nd, while UCF places 140th.
UCF's psychology program is large and respected, but FSU's program is, well, even more respected, and they place in our top three schools for psychology majors in Florida.
Your university's prestige may not have a big impact on your future education and career in psychology, so we don't recommend basing a college decision solely on this ranking.
However, it's undeniable that FSU's psychology programs have better national rankings than those of Central Florida.
Is FSU or UCF better for nursing?
UCF and Florida State are both very good nursing schools. They didn't make the national top 50 in U.S. News latest rankings, but they did tie at 51st!
Going beyond the rankings, we'll take a look at 10-year NCLEX averages from Nursing Schools Almanac.
FSU has a very respectable first-time NCLEX pass rate of 93%, but Central Florida outdoes them with an impressive 96% rate.
We rank UCF slightly above Florida State in nursing due to the NCLEX excellence, but these schools both offer great nursing programs, and your career isn't going to suffer if you choose FSU over UCF.
Is UCF or FSU ranked higher for biology and pre-med?
The two universities both have medical schools and well-established biology and pre-med programs, so either school is a good choice for aspiring doctors.
FSU does outrank UCF significantly in U.S. News' biological sciences rankings, placing 80th compared to UCF's 144th.
Is FSU of UCF bigger?
UCF isn't just bigger than Florida State—it's bigger than everyone with over 60,000 undergraduate students.
FSU's undergraduate enrollment is around half that, with 33,500 students.
Is UCF or FSU cheaper?
UCF charges tuition and fees of $212.28 per credit hour for in-state students, while FSU charges $215.55.
That's a difference of less than $100 a year, but Money estimates the actual costs at $11,700 at UCF and $13,500 at Florida State, due to more available grants and scholarships at UCF.
You can read our review of the 5 best UCF scholarships here for more information on what's available.
In the end, those numbers are still really close, so we recommend applying to both schools and seeing what they offer.
In summary, FSU is ranked slightly higher overall than UCF, but the schools are very comparable in reputation and cost. FSU ranks higher in business, psychology, and biology, while UCF takes the win in engineering.
We hope you've enjoyed this article, and we wish you the best in your college journey!