Is UCF or UF better? Rankings and Majors Reviewed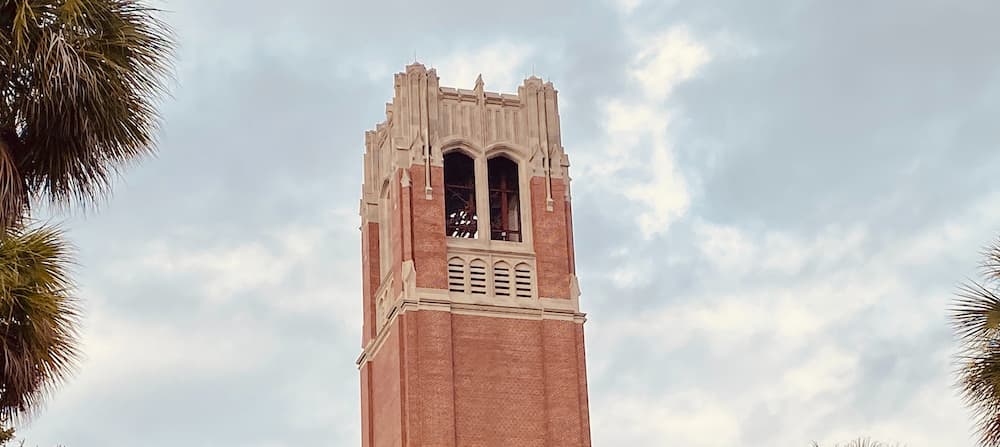 Is UCF or UF better? The University of Central Florida in Orlando is now America's biggest campus, with explosive growth since its beginnings as a commuter school. The University of Florida, with its historic campus in Gainesville, still holds its head proud as the state's flagship educational institution.
As you might expect, both of these schools have a lot going for them. We'll look into the general rankings and then compare common majors.
If you're looking into other schools, you can also take a look at this series of UCF comparison articles:
For more UF comparisons, you can check out the following:
UCF and UF Rankings
We look at four ranking sources for our general college rankings—U.S. News, Forbes, Money Magazine, and Washington Monthly. UF ranks higher than UCF in all of these publications, and it's not really close.
U.S. News ranks the University of Florida 29th among national universities, and puts UCF 137th.
Forbes uses early career salary, student debt, and related metrics to determine their college ratings, and they put UF at 26th in the nation, with UCF in the 119th spot.
UCF graduates' 10-year salaries average $99,200 according to Forbes, which isn't bad. However, it's well below the impressive $117,300 posted by UF. That's an impressive number, and the best in Florida by more than ten grand according to Forbes.
Money Magazine also (unsurprisingly) looks at return on investment for university degrees, and they place the University of Florida 8th in America! UCF follows exactly a hundred spots behind in 108th place.
Washington Monthly looks more at research and social impact, and they were placed both UF and UCF in their top 50 national universities. The University of Florida took the 33rd spot, followed by UCF at 47.
Rankings are just one factor in deciding which college is right for you, and UCF also has some exception majors where they hold their own compared to UF. Overall though, the University of Florida is clearly a more prestigious university, ranking among the best colleges in America.
Is UF or UCF easier to get into?
Both of these schools are highly selective, with similar acceptance rates. UCF accepts 36% of applicants, while UF accepts 30%, so UCF is easier to get into.
Those two universities' numbers diverge a lot more when it comes to test scores. We'll compare this by looking at the middle 50% of SAT and ACT scores for admitted students.
On the SAT, UCF students ranged from 1170-1350, and fell in the 25-30 range on the ACT. UF's middle half of admitted students scored 1300-1470 on the SAT, and 29-33 on the ACT.
While the University of Florida's admission rate is only 6% lower than UCF's, UF students' SAT scores are over a hundred points higher, and their ACT scores are 3-4 points higher.
Applicants at both schools posted an average 3.9 GPA, but the evidence is in—the University of Florida is significantly more selective than the University of Central Florida.
Is UCF or UF better for business?
Both of these schools placed among the top 3 colleges for business in Florida, and both are great choices for business majors.
Location is a significant factor for business majors, so UCF might actually be a better choice for students planning to work in the Orlando area post-graduation.
UCF's undergraduate business majors are:
While UCF has strong business programs, UF's Warrington College of Business is much more prestigious, with top-10 national rankings in real estate, accounting, marketing, and finance.
Integrating analytics, AI, and cross-cultural experiences into their business curriculum, the University of Florida offers a cutting-edge experience for business students. They're not just the best in Florida, they're among the best in the nation.
Is UF or UCF the best choice for engineering and computer science?
In our opinion, these are the best two schools for computer science and engineering in Florida, so either one will be a fine choice.
The engineering degrees at both schools are fully accredited by ABET, and graduates of both schools are going on to find great jobs throughout the region.
While UF is Florida's most prestigious school, UCF also has a long history of excellence in engineering. In fact, UCF was founded in part to train engineers for NASA.
While we may be in the minority, we actually ranked UCF 1st in our Florida engineering rankings, and you can check out that article to see our more reasons.
UCF's engineering degrees include:
Aerospace Engineering
Civil Engineering
Computer Engineering
Construction Engineering
Electrical Engineering
Environmental Engineering
Industrial Engineering
Information Technology
Materials Science and Engineering
Mechanical Engineering
The University of Florida's
Biomedical Engineering (BS)
Civil Engineering (BS)
Computer Engineering (BS)
Computer Science (BS)
Electrical Engineering (BS)
Environmental Engineering (BS)
Mechanical Engineering (BS)
The University of Florida's Herbert Wertheim College of Engineering is another powerhouse, and enrolls over 10,000 students. The undergraduate majors are even more numerous than those of UCF, and include:
Aerospace Engineering
Biological Engineering
Biomedical Engineering
Chemical Engineering
Civil Engineering
Computer Engineering
Digital Arts & Sciences
Electrical Engineering
Environmental Engineering
Industrial & Systems Engineering
Materials Science & Engineering
Mechanical Engineering
Nuclear Engineering
Both UF and UCF both have excellent engineering programs—the best in the state.
Is UCF or UF ranked higher for psychology?
Now that we're out of engineering, the University of Florida resumes steamrolling all competition.
U.S. News ranks UCF 140th in the psychology rankings, while UF places 39th.
Psychology is a common major, so both colleges offer well-developed programs. Psychology is also a field where your college prestige not have a big impact on your career.
However, it's clear that UF beats out UCF in psychology school rankings.
Is UF or UCF better for nursing?
Nursing is another field where passing the NCLEX will matter more to employers than what college you graduated from. However, the quality of education is still important in choosing a college.
The good news is that both UCF and UF have well-regarded nursing programs. U.S. News places UCF 51st in the nation, while Florida takes the 22nd spot.
Nursing Schools Almanac placed UF first in the state in its rankings, and reported a 93% average NCLEX first-time pass rate over the past decade.
UCF actually has an even higher NCLEX pass rate, with 96% of students passing their first attempt over the last ten years.
UF is ranked higher than UCF for nursing and their nursing school has almost every program you can imagine. However, UCF is also nationally ranked and has an even higher NCLEX pass rate than UF.
In the end, that's good news for you, because either of these schools is a great choice for nursing students.
Is UCF or UF ranked higher for biology and pre-med?
Both UCF and UF have medical schools and strong biology programs, but UF has the more prestigious biology program.
U.S. News puts UCF at 144th in the nation for biological sciences, and UF manages to slide into the top 50 national universities.
Programs are more than their prestige and rankings, but UF definitely has the edge in biology and pre-med.
Is UCF of UF bigger?
UCF has more than 60,000 undergraduate students enrolled, almost doubling the 35,000 undergraduate students in Gainesville.
For reference, Gainesville is certainly not a small campus. It's just that UCF is the biggest college in America by enrollment.
Is UF or UCF cheaper?
The University of Central Florida charges $212.28 per credit hour, compared to $212.71 at UF. Those are very similar numbers, and Money Magazine actually estimates that UF students pay $1,100 less at UF after scholarships and grants.
While UCF is technically cheaper, it's going to depend on your own financial aid package, and there's no way to know your numbers without applying to both schools.
Does UCF or UF have better scholarships and grants?
Money Magazine gives UF a slight edge in scholarships and grants, but UCF has some sweet scholarships available, including full rides. We've reviewed the 5 biggest UCF scholarships right here, and of course UF has their own array of scholarships and grants.
UCF and UF are two great, affordable universities in Florida, and it's hard to wrong with either choice. In terms of overall prestige and rankings, the Gators refuse to yield the throne.
We hope you've enjoyed this breakdown, and we wish you the best in your college and career journey!