5 Full Ride Scholarships in Pennsylvania (PA)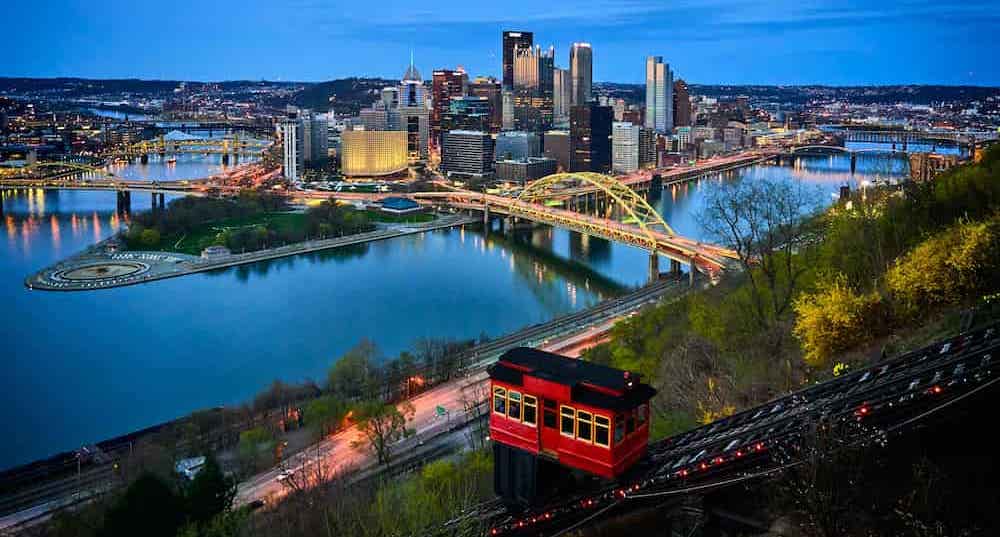 These full ride scholarships in Pennsylvania allow students to earn a degree and launch their career without spending a dime.
As opposed to full tuition scholarships which only cover the tuition cost, full ride scholarships pay for tuition, fees, room, board, and sometimes provide extras such as textbooks and stipends.
The prestige of these scholarships often goes even further than the tuition dollars saved, as recipients may receive exclusive opportunities, connections, or counseling on how to launch their career successfully.
If you're interested in full ride scholarships outside of Pennsylvania, we've also written about the 6 full ride scholarships just across the border in New York State, and Rutgers University and Stevens Institute of Technology highlight the best scholarships in New Jersey.
Virginia only has 5 full rides and we only found 3 full rides in Maryland, but they're at some of America's oldest and most prestigious universities. Michigan also has great full rides at both Michigan and Michigan State.
If you're looking for warmer weather, there are full ride scholarships available in these states as well:
National Merit Finalists will have even more scholarships to choose from, and we've reviewed the 10 best full ride scholarships for National Merit Finalists in this article.
Let's jump in and review the 5 full ride scholarships offered in Pennsylvania.
5 Full Ride Scholarships in Pennsylvania
Full ride scholarships in Pennsylvania are becoming harder to come by these days. Arcadia University is one example, no longer offering their President's Scholarship.
The Arcadia University Distinguished Scholarship covers up to $28,000 per year, but that doesn't come close to the annual tuition of $46,430.
The Stamps Scholarship at Elizabethtown College is still going strong, and that's great news for students. Each year, 7 incoming freshmen receive Elizabethtown's most prestigious merit award.
Elizabethtown's page boasts that the scholarship covers "full tuition to attend Etown as well as an enrichment fund".
Most Stamps Scholarships we've seen also cover room and board, so we're not sure if Etown's does as well. Room and board costs can add up quickly, so you'll want to confirm the specific financial benefits.
Outside of the money, Stamps Scholars are also involved in various activities throughout their time at Elizabethtown, including:
Team-building
Networking
Service missions
Professional development activities
The University of Pittsburgh also offers a Stamps Scholarship, and frankly theirs seems better. The University of Pittsburgh only offers their Stamps Scholarship to Pennsylvania residents.
That's bad news if you're from out-of-state, but it narrows the field of competition if you are a resident of Pennsylvania.
This remains a very selective scholarship, as only 5 students received the award in the 2022 class, for example.
If you are able to earn this scholarship at Pitt, it offers an incredible value, providing:
Full tuition
Room and board
Mandatory fees
An allowance for books and supplies
Up to $17,400 in enrichment funds applicable for study abroad opportunities, unpaid internships and other academic-related pursuits
Averaging over 800 applications and with only 5 recipients, the Stamps Scholarship at Pitt is perhaps the most exclusive and prestigious scholarship in Pennsylvania.
Thankfully, this isn't the only full ride scholarship offered by Pitt.
The Chancellor's Scholarship doesn't offer the $17,400 in funds for study abroad, research, or unpaid internships. It does offer everything else that the Stamps Scholarship provides, however:
Full tuition
Mandatory fees
Average room and board plan
Guaranteed Frederick Honors College housing
Each year, fewer than 50 students who have been accepted into the Frederick Honors College are invited for interviews, although Pitt doesn't share how many students end up receiving the Chancellor's Scholarship.
A 3.0 GPA is required to renew the scholarship each year, which is better than the 3.5 required by some other full rides. This is especially true of rigorous technical programs where it can be very challenging to earn even a B.
With the 3.0 requirement, Pitt's Chancellor's Scholarship takes some of the pressure off and enjoys students to enjoy the learning experience more.
University of Pittsburgh – Diversity Scholarships
As you might guess, the Diversity Scholarships at Pitt are only open to students from underrepresented groups. These diversity scholarships are also known as the Cathedral of Learning Scholarships.
These scholarships consider both diversity and academic qualifications, including GPA, SAT and ACT results, and other academic factors.
Aspects of your application will also be considered: "In addition to the assessment of numerical academic requirements are those holistic factors, as presented in the personal statement or Common Application essay, which allow for a diverse and multi-talented student body.
"Holistic criteria may include, but are not limited to, exceptional and unique talents; commitment to community service and leadership; significant family, job, or community responsibility; and contributions to cultural, economic, racial diversity."
While there are no amounts listed online, there are reports of some recipients getting full tuition, fees, room and board.
That's what we'd call a full ride! If you do qualify, the Cathedral of Learning Scholarships at Pitt are an excellent way to get a great education for free.
Are you getting bored with the University of Pittsburgh? Their impressive array of full ride scholarships continues with the Nordenberg Leadership Scholars Program.
This program "is designed to reward the best and brightest student leaders from high schools in Pennsylvania who have demonstrated excellent leadership skills, innovative thinking, intellectual curiosity, and community involvement."
Nordenberg Leadership Scholars don't receive quite the full array of benefits available through Pitt's other full ride scholarships. Still, this award goes beyond full tuition and is nothing to sneeze at:
Full-tuition scholarship for eight terms which may include one international experience
Assistance with securing internship positions
With internships playing such an important role in career success, this second benefit is really a substantial one, even though there is no dollar amount attached.
This four-year Nordenberg Leadership Scholars Program is only available to 5 students per year, so once again the competition is tough, but the rewards are worth it.
Well there you have it, the 5 full ride scholarships we've found in Pennsylvania. If you're excited to study at the University of Pittsburgh, you're in luck, as Pitt vies with the University of Miami for the most available full ride scholarships.
To save more money and time in college, you can check out the 9 easiest CLEP tests.
Tuition reimbursement is another great way to pay for college if the scholarships offers don't come through. We've reviewed the best part-time college jobs with tuition reimbursement, and some of them are surprisingly generous.
Thanks for visiting College Guidepost, and we wish you the best in your scholarship hunt!