Full Ride Scholarships in Michigan • 4 Scholarships Reviewed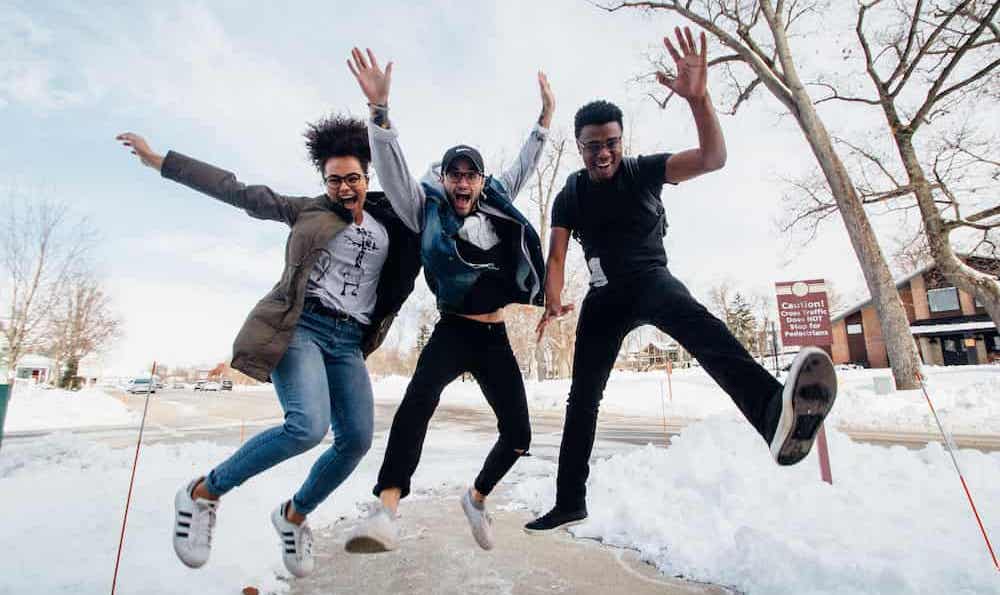 These full ride scholarships in Michigan come offer prestige and unique student experiences. More importantly, they cover full tuition, fees, room, board, and more.
Before we zoom back in on Michigan, we'll start by highlighting a few other full rides available in other states. Most of these scholarships don't require you to be a resident of their state.
As you might expect, there's a lot of competition for these full ride scholarships, so it's a good idea to apply for multiple full ride scholarships at schools you're interested in attending.
If you're open to crossing state lines, Indiana has some of the nation's best full rides, including one which covers tuition through medical school.
Further north, there are 7 full rides available in Wisconsin, including several at Marquette.
Neighboring Illinois has impressive full rides at both the University of Illinois and the University of Chicago.
For those looking to escape to warmer weather and coastal climates, we've also reviewed full ride scholarships in the following states:
If you're among the fortunate few to be named a National Merit Finalist, you'll have 27 automatic full rides to choose from across the States.
All right, let's get back to the topic at hand—four sweet full ride scholarships in Michigan.
Full Ride Scholarships in Michigan
With only four full ride merit scholarships we found, Michigan isn't the best state when it comes to merit scholarships.
However, Michigan does do an exceptional job with need-based grant programs. One example is the University of Michigan's Go Blue Guarantee.
The University of Michigan has nationally recognized academic programs and offers "free tuition for up to four years for high-achieving, in-state, full-time undergraduate students with family incomes of $65,000 or under and assets below $50,000."
There are several more similar programs, and Bridge Michigan gives a helpful rundown of them in this article.
For these scholarships however, there is no need to demonstrate financial need. With a solid application and academic prowess, any student can apply for these four full ride scholarships in Michigan.
The University of Michigan is one of the select schools to offer Stamps Scholarships. If we were ranking these scholarships, we have to say this one would take the gold.
According to the university, "annual funding, renewable for four consecutive years of undergraduate study, totals the full cost of attendance."
If you haven't heard this phrase before, "full cost of attendance" includes a lot more than tuition. The full cost of attendance includes tuition, fees, textbooks, room and board, and sometimes even a stipend.
Stamps Scholarships often include additional funds for international study, research, or unpaid internships, and that's the case here as well.
In short, "full cost of attendance" is the gold standard in full ride scholarships.
If you can make it through the rigorous selection process, you'll also receive other benefits:
Membership in the U-M Stamps Scholar Society student organization
Potential funding of up to $10,000 to support study abroad, community service, research and internships
Membership in the National Stamps Scholars organization with opportunities to network with Stamps Scholars at more than 40 colleges and universities.
Universities don't get much more prestigious than Michigan's flagship university, and full rides don't get much better than Stamps Scholarships. If you're fortunate enough to qualify, this is the best of the four full ride scholarships in Michigan.
Michigan State University's Alumni Distinguished Scholarships are given to 15 incoming freshmen each year and renewable for 4 years of undergraduate study. The scholarships include the following:
Baldwin Foundation Alumni Distinguished Scholarship
James E. Nordberg Distinguished Scholarship
Hanna M. Rasmussen Memorial Scholarship
Guy G. Speeker Alumni Distinguished Scholarship
While the names may differ, the amount of funding is the same, and it's pretty sweet:
Full tuition
Fees
Room and board (double occupancy in an MSU residence hall and silver meal plan)
$1,000 annual stipend
While this may fall a little short of the full cost of attendance, this is an above-average scholarship even in the world of full rides.
The annual $1,000 stipend marks a nice little cherry on a wonderful package at a respected university. If you have a chance at receiving this scholarship, we'd absolutely recommend you go for it.
Michigan State University – Distinguished Freshman Scholarship
Not to be outdone by the University of Michigan, Michigan State had to offer two scholarships that go above the full cost of tuition. Hey, we're not complaining.
The Distinguished Freshman Scholarship is "awarded to 20 runners-up in the Alumni Distinguished Scholarship competition", and what a runner-up prize it is.
The scholarship covers tuition and fees for eight semesters. While barely better than a full tuition scholarship, the fees do add up.
The Distinguished Freshman Scholarship doesn't measure up to the Alumni Distinguished Scholarship, or to the Stamps Scholarship at Michigan, but it's still a great opportunity.
Central Michigan University gets in on the full ride action with their own Centralis Scholarship Program. The program includes four years of scholarship funds, covering:
Full tuition (33 credits per year)
Fees
Room and board
A $5,000 study away award
As you might expect, Centralis Scholars also receive admission to the CMU Honors Program.
One tier below is the Centralis Gold Award, which covers full tuition and a $5,000 study away award.
Again, these are incredible merit scholarship opportunities, allowing students to avoid college debt while getting a quality education in Michigan.
For a quick laugh, you can also enjoy this story of how a technical error led to CMU offering (and giving) full rides to students who hadn't actually won Centralis scholarships.
Oakland University in Rochester Hills didn't respond as well when they made the same error. That's probably because they accidentally offered full rides to over 5,000 students. We're guessing somebody got fired for that. We digress.
We hope you've enjoyed this review of four amazing full ride scholarships in Michigan. Whether or not you earn a full ride, there are other ways to save time and money in college.
CLEP tests are one way to get credit for what you already know, and we've done the hard work by ranking the 9 easiest CLEP tests.
We've also reviewed the best part-time college jobs with tuition reimbursement, and some of them go to extensive lengths to help their student employees earn a degree without breaking the bank.
We wish you the best in your scholarship search, and thanks for visiting College Guidepost.