8 Best Part-Time Jobs with Tuition Reimbursement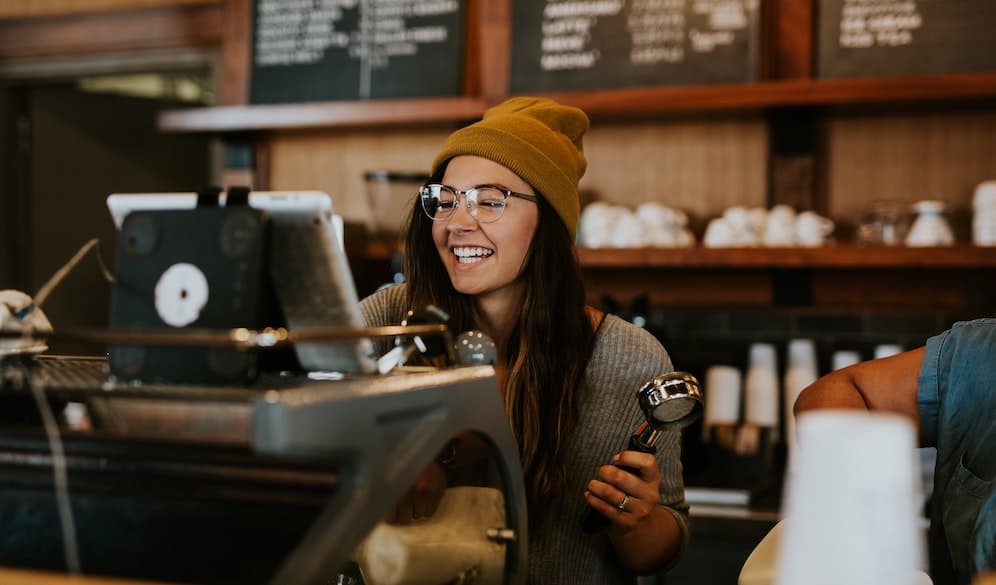 The best part-time jobs with tuition reimbursement blow out the competition by offering far better packages than the typical $2,500-a-year benefit. In fact, the top five employers on our list will pay for 100% of your college tuition if you meet their requirements.
There's more good news—the best programs are offered by big nationwide employers that hire a lot of people, so it's very possible to land one of these part-time jobs.
To offer the incredible discounts, these employers usually strike a deal with specific universities, and sometimes the employer will only cover certain majors that relate to their business.
With these differences, you'll want to read through the list to see which employer would be the best fit for your college and career goals. We've also written an article on how to find great part-time jobs for college students, so go ahead and check out that resource as well.
We've also included the best unrestricted tuition reimbursement programs if you want to choose from any college and major.
To supplement your employer's tuition assistance, you can also read our articles on finding local scholarships and how to use scholarship search engines to find great scholarship matches.
Honorable Mention and Industry Ideas
Before we get to the countdown, we'll look at a few other part-time jobs with tuition reimbursement that didn't quite make our list. In the cellular industry, Verizon, AT&T, and T-Mobile will all cover at least some of your costs.
AT&T has the best plan, offering tuition assistance of up to $5,250 to part-time employees after 6 months of work. Among gas companies, Pilot Flying J and QuikTrip both have programs for part-time workers.
Tuition reimbursement is also incredibly common in the fast-food restaurant industry, and a couple of these chains made our top eight. Honorable mentions include Taco Bell, Pizza Hut, Marco's Pizza, KFC, White Castle, and Chick-Fil-A.
Convenience, department, and grocery store chains such as Kroger and CVS often cover some college costs as well. Home Depot part-time employees are eligible on the first day and receive up to $1,500 per calendar year, as Home Depot will pay up to half of tuition, books, and fees up to that amount. They also have certain partner universities who offer a tuition discount for Home Depot employees.
In the banking sector, Wells Fargo and Capital One offer good tuition reimbursement benefits, and Bank of America offers up to $7,500 per year in tuition assistance for certain job-related degrees, and also has partner schools with discounted tuition. Employees must work for 6 months to become eligible.
Other companies that didn't make our list include Gap, FedEx, and Anthem. As you can see, a lot of employers will contribute a few thousand in college payments, so if you're interested in a specific employer it's a good idea to check out what they offer.
The Best Part-Time Jobs with Tuition Reimbursement
The top eight employers have worked out generous and often creative plans to help their part-time employees pay for college, and we'll outline the specifics of each plan as we count down.
There's a fair amount of variance in the types of work too, so you've got a chance to find a great fit. Each link will take you directly to that employer's tuition reimbursement page so you can check the plans out for yourself.
Despite being 8th on our list, Publix may be the best choice for many college students. Why? Because Publix' tuition assistance kicks in after six months of continuous service, but only requires an average of 10 hours a week!
They restrict assistance to 15 business and IT-related majors (along with pre-pharmacy), but offer a generous $3,200 in annual assistance. If you only want to work 10 hours a week, you won't find a better tuition reimbursement program. While the majors are restricted, the college choices aren't, which makes this plan a lot more flexible than others on our list too!
UPS makes our list for having a generous and straightforward program that starts on day one of part-time employment. They offer an impressive $5,250 in annual tuition assistance, available on day one of employment.
Their Earn and Learn Program has various other partners and opportunities so your total savings may end up being even higher.
In 2022, Amazon expanded their program to cover 100% tuition and fees (up to a yearly maximum) for high-demand majors in fields including business, information technology, transportation, healthcare, and skilled trades.
They have a growing number of college partners and often host classes in workplace locations for more convenience. Employees become eligible after 90 days (down from a year previously). The yearly maximum of $5,250/year seems to be the catch, although their partner courses should be significantly cheaper than a traditional university.
After 90 days of working 20 hours a week, Papa John's employees are eligible for 100% free tuition through Purdue University Global (online), with over 180 available degrees. It's a narrower version of the great online university partnerships offered by the top two employers on our list, but still an amazing option for anyone who wants to study at Purdue University Global.
Backed by a strong university name, Purdue University Global is one of the better-respected online universities. Papa John's only offers one college choice, but at least it's a good choice, and the Dough and Degrees Program's flexibility in major choice gives Papa John's another leg up on competitors' programs.
Starbucks is famous for hiring college students for a reason. The Starbucks College Achievement Plan pays for 100% of undergraduate tuition for a degree at Arizona State University (online), which offers highly respected degrees.
Employees must be benefits-eligible (normally a 3-5 month process) and not have previously earned a Bachelor's degree. Veterans working at Starbucks may also give this benefit to one qualifying family member. After graduation, there is no mandatory period you must stay employed at Starbucks.
Starbucks offers an amazing and flexible program with a very different vibe from the large department stores that we ranked higher, which is why so many students decide the Starbucks is the best part-time college job.
Chipotle has gotten into the game as one of the best part-time jobs with tuition reimbursement, with a great mix of value and flexibility. Employees must work at least 15 hours a week for 4 months to qualify for tuition benefits. After that, Chipotle then offers up to $5,250/year in employee tuition assistance, which isn't bad at all.
More importantly though, they pay 100% of tuition for certain online degrees through Guild Education. Their partner universities are University of Arizona, Bellevue University, Brandman University, Paul Quinn College, Southern New Hampshire University, Wilmington University, the University of Denver and soon Johnson & Wales University and Oregon State University.
Most of Chipotle's debt-free degree options are in the areas of business, supply chain, technology, agriculture, culinary and hospitality.
The limits on majors and universities make this debt-free degree program less flexible, but their $5,250/year benefit for any degree at any college is also a great benefit for anyone. With a well-rounded, generous and creative program, Chipotle beats out Starbucks as one of the best part-time jobs for college students.
Aiming to rival the program of their big business rival, Target revamped their tuition assistance program in a major way in 2021. Now, all part-time employees will be eligible for "debt-free undergraduate degrees, certificates, certifications, free textbooks and more with no out-of-pocket costs on their first day of work at Target". Wow.
Target uses Guild Education to partner with 250 business-aligned programs from over 40 schools, colleges and universities, and they also offer up to $10,000 per year for graduate-level assistance, something that we haven't seen offered by competitors.
Target's college assistance program is simply incredible, and should be a top consideration for any college student looking for part-time work.
Wal-Mart and Sam's Club were the inspiration for Target's program, and they still stand alone offering the best part-time jobs for tuition reimbursement in America. The two behemoths removed their former $1-a-day fee for their Live Better University program to make tuition and books totally free for approved programs.
Their current partners are Johnson & Wales University, the University of Arizona, the University of Denver and Pathstream. These complement the existing partners: Brandman University, Penn Foster, Purdue University Global, Southern New Hampshire University, Wilmington University and Voxy EnGen.
Part-time associates can qualify on the first day (excluding temporary and seasonal workers). The offered degrees are primarily in business and technology. Going above and beyond, Wal-Mart and Sam's Club even have a limited number of $1,500 scholar awards to celebrate employees' graduations.
Paying for college is hard, and these companies offer an alternative (often debt-free) path to your desired degree. The only better option is to get free money through grants and scholarships, so check out our latest scholarship articles here.