6 Full Ride Scholarships in Florida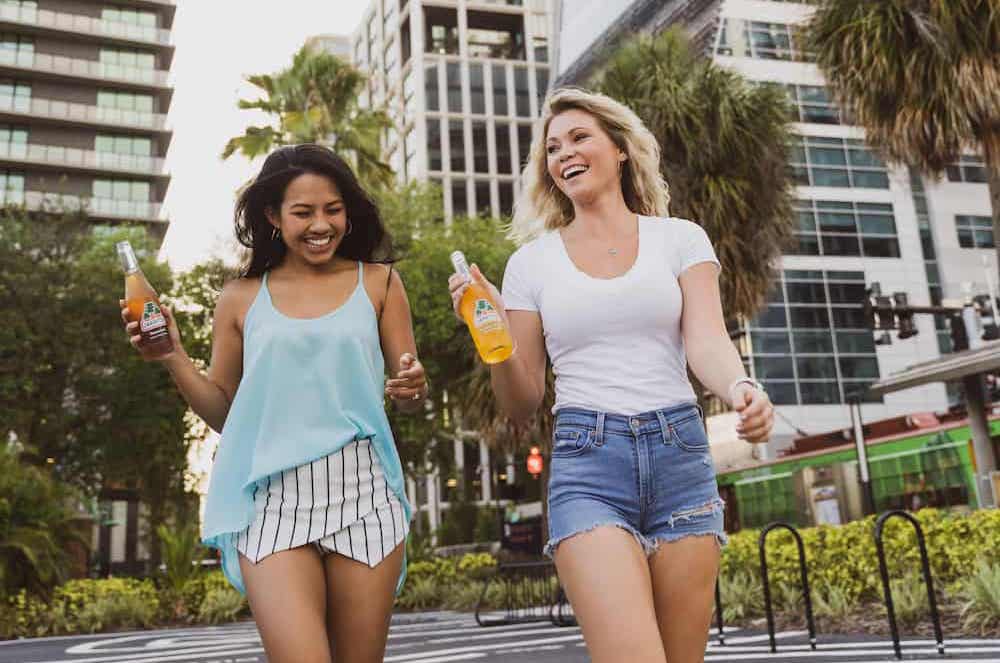 These full ride scholarships in Florida cover tuition, fees, room, board, books, and more at some of Florida's best universities.
While full ride scholarships are a big deal financially, they often come with other benefits as well. Students may benefit from unique experiences and access to resources and faculty.
The full rides in Florida are among the nation's best, although the 10 full rides in neighborly Georgia put even Florida to shame.
Some of these full ride scholarships in Florida do require students to be National Merit Finalists. If you're fortunate enough to be a Finalist, you might want to check out this article on 27 guaranteed full ride scholarships for National Merit Finalists.
If you're looking past Florida's horizons, we've also written about full ride scholarships in other states:
Without further ado, let's dive in and review the best full ride scholarships in Florida!
12 Full Ride Scholarships in Florida
Located in Miami Shores, Barry University is one of the largest Catholic universities in America's Southeast.
Their Stamps Scholarship is also one of the largest you'll find, covering "full tuition and room and board over four years, plus funds for study abroad, undergraduate research, and other exceptional learning experiences."
Taking into account GPA, leadership, and community service, the Stamps Scholarship Program is a selective program, a great opportunity for students who qualify.
Benaquisto Scholarship – Florida Public Universities
Florida's Benaquisto Scholarship puts the other 49 States to shame, paying for the full "cost of attendance" at one of nine Florida universities. Unfortunately, the scholarship is only available to National Merit Scholars.
The partner institutions are:
Embry-Riddle Aeronautical University
Florida Atlantic University
Florida International University
Florida State University
New College of Florida
University of Central Florida
University of Florida
University of Miami
University of South Florida
The cost of attendance includes much more than just tuition. It also covers fees, room and board, books, and sometimes even a stipend. In short, you're not going to find a more financially generous scholarship.
The other incredible thing about this scholarship is the school quality. The University of Florida is the state's prestigious flagship university, while UCF recently passed Texas A&M for the largest campus enrollment in the nation, so they must be doing something right.
The other universities on the list are great too, including Embry-Riddle Aeronautical University, which wins high rankings for its aeronautical and engineering programs.
Each school in this list may also provide other benefits to Benaquisto Scholars, so it's good to ask the specific schools about their specific programs and opportunities for Benaquisto Scholars.
The only bad news about this excellent scholarship is that it will narrowing to only support Florida high school graduates, while in the past out-of-state National Merit Scholars also qualified.
The Benaquisto Scholarship isn't the only way to get a full ride at the University of Miami. The most prestigious merit award at the University of Miami is once again the Stamps Scholarship.
As with other Stamps Scholarships, this one covers tuition, fees, room, board, and more, delivering the complete full ride scholarship package.
We're still going strong, as the University of Miami also offers the George W. Jenkins Scholarship, available to students "with strong academic credentials, significant financial need, and a history of overcoming adversity".
Jenkins Scholars "receive the full cost of attendance for four years of undergraduate study at UM. The award includes tuition and fees, on-campus housing, a meal plan, University health insurance, and a laptop allowance. Students may also receive a stipend for books, transportation, and personal expenses."
Jenkins Scholars also get exclusive access to certain programs, individual college advising, community service groups, and academic referrals.
Other University of Miami scholarships include the Hammond Scholarship, which covers full tuition for some minority students.
The Isaac Bashevis Singer Scholarship provides full tuition to academically strong students, as does the Marta S. and L. Austin Weeks Endowed Scholarship, which is based on an essay along with a student's academic credentials.
With three full ride scholarships and three more covering full tuition, the University of Miami is the most generous school we know of in terms of merit aid.
Miami is also a respected school with lots of strong programs, so it's certainly worth the effort to apply and explore your financial aid package.
As a much smaller liberal arts institution, you may not have heard of Rollins College. Don't be deceived, however, as this is no second-rate institution. In fact, we ranked Rollins College among Florida's top three for multiple majors, and you can check out the articles below:
The Alfond Scholarship also offers a unique opportunity, as recipients "join an exceptional group of Rollins students who are mentored as candidates for intellectual academic recognition as Rhodes, Truman, and Goldwater scholars, and as recipients of other prestigious awards."
If you're aiming for one of these awards in the future, there's nothing like personal faculty mentorship with exactly that goal in mind!
Oh, and of course the scholarship has some financial benefits too, including tuition, a double room, and all the food you can eat.
Of all the full ride scholarships in Florida, the Alfond Scholarship at Rollins College is unique in both the academic quality and the specific focus on earning future recognition as a Rhodes, Truman, or Goldwater Scholar.
It's a fitting way to close out these impressive full ride scholarships in Florida, and we wish you the best in your applications!
If you're still looking for more ways to save time and money during college, you can check out the 9 easiest CLEP tests.
There's also the tuition reimbursement path, and some employers are surprisingly generous. We've reviewed the best part-time college jobs with tuition reimbursement right here.
Thanks for visiting College Guidepost!