3 Full Ride Scholarships in Maryland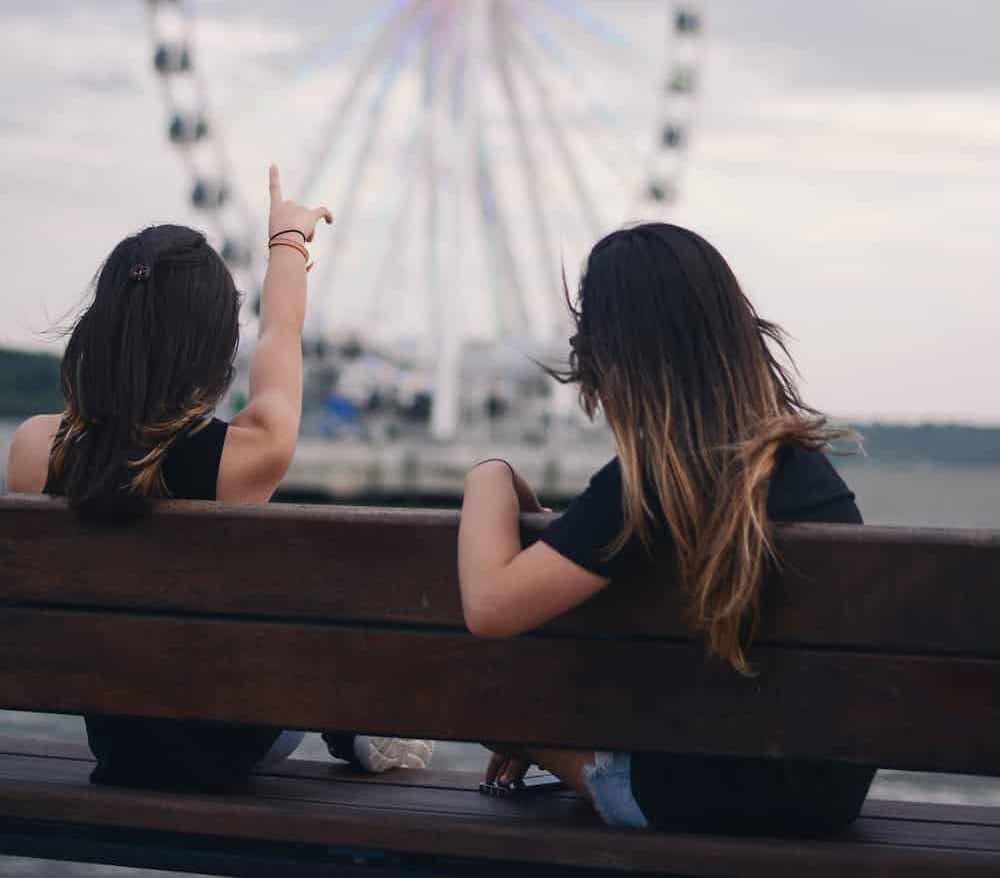 The full ride scholarships in Maryland we'll highlight in this article offer unique opportunities and, of course, a huge financial benefit.
Maryland doesn't have as many full ride scholarships as some other states, such as the 17 full rides available in North Carolina.
If you're open to crossing state borders, we've also reviewed full rides nearby:
With that said, let's dive in and see what Maryland's colleges have to offer.
Full Ride Scholarships in Maryland
Before we get to the full rides, we should not that smaller public universities often have great merit scholarships.
While they may not post award amounts online, these scholarships may cover 100% of tuition, though it's less likely for room and board to be included.
Examples include the Presidential & Transfer Academic Merit Scholarships at Salisbury University, and the Provost and Tiger Scholarships at Towson University.
Another full-tuition scholarship is the Presidential Fellowship at Stevenson University, paying for 100% of tuition.
At other schools, even the most prestigious merit scholarships fall short of the tuition costs. For example, Loyola University has annual tuition of $53,430, but their Presidential Scholarship awards a maximum of $35,000.
Finally, there are also merit and need-based awards, such as The Bob Parsons Scholarship Fund at the University of Baltimore, which combines with a Pell Grant to cover full tuition and fees.
While these are great scholarships, they fall short of the merit-based full rides we're reviewing here, so let's get to it.
This public HBCU in Baltimore offers a comprehensive full ride through their Presidential Scholarship, which is the most prestigious and competitive merit award at the college.
The four year scholarship pays for:
Tuition
Room
Board
Fees
Insurance fee
Up to $2000/year in books
While this is a merit award, "Awardees must have a significant record of leadership and service to their schools and communities".
Academically, the minimum requirements are a 3.5 GPA and an SAT score of 1200 or an ACT composite score of 25.
Coppin State provides Presidential Scholars with "programs and activities that will take their college experience to the next level of academia and prepare them to compete after graduation", including an Academic Excellence Track and Leadership Excellence Track.
This is a competitive scholarship and a legitimate full ride, paying for 100% of tuition, fees, room, board, and even a little more.
St. Mary's College of Maryland isn't a private college, but it offers many of the same benefits. Here's what they have to say:
"As The National Public Honors College, St. Mary's College of Maryland offers an undergraduate liberal arts education and small-college experience like those found at exceptional private colleges."
Founded in 1840 and ranked among the 5 best public liberal arts colleges in America by U.S. News, St. Mary's offers a unique opportunity without the high tuition costs of private universities.
Tuition and fees run at $15,180 per year for Maryland residents, and St. Mary's offers merit scholarships including the Trustee, Presidents, and Excellence Scholarships and National Honors Award.
Unfortunately, none of those scholarships cover more than $6,000 per year for Maryland residents.
That brings us to the Landers Scholarship, which is much more generous but requires demonstrated financial need.
The eligibility requirements for Landers Scholars are steep in terms of financial need, but otherwise very manageable:
High financial need (determined by FAFSA and Pell eligibility)
In-state residency (priority given to Baltimore-area students)
A commitment to one year of mentoring
A minimum of 12 hours of volunteering through campus-sponsored initiatives
Respect and embrace the St. Mary's Way
Those who are recognized as Landers Scholars receive an impressive scholarship package that covers 100% of tuition, fees, room, and board.
Founded in 1856, UMD is Maryland's flagship university, and that funding and pride translates into a rich experience for UMD students.
With over 41,000 students and 102 undergraduate majors, UMD launches careers in almost any field you could think of.
The academic reputation at UMD is also strong, with the university ranking 19th among all national public universities in America.
That brings us to the Banneker/Key Scholarship, "the most prestigious merit scholarship offered to incoming UMD freshmen".
Banneker/Key Scholars receive 100% of:
Tuition
Mandatory fees
Room and board
A book allowance
Admission to the Honors College
In terms of full rides, the Banneker/Key Scholarship offers all the funding we're looking for. However, it's the combination of this generous scholarship with UMD's prestige that makes this program stand out.
All freshman applicants who are admitted to the UMD Honors College are considered, so it's the general application and Honors College application that will get you to the interview stage.
Once you make it to the interviews, the "selection committee seeks to identify potential academic leaders, who as individuals and as a group, will enrich and benefit from the campus learning environment".
The Banneker/Key Scholarship offers a generous full ride at one of America's proudest universities, and it leads the way among the best full ride scholarships in Maryland.
Full Scholarships in Maryland
There are plenty of full tuition in Maryland, but not as many full ride scholarships. Still, it only takes one, and full rides don't get much better than the Banneker/Key Scholarship at UMD.
If you're considering other sources for college funding, we've also written a guide on how to find local scholarships in your area that may have less competition.
CLEP exams are another great resource, and they save time as well as money for subject matter you are already familiar with. You can check out our rankings of the 9 easiest CLEP exams here.
Finally, some employers offer pretty impressive tuition reimbursement programs, even paying 100% of tuition at select schools. We've reviewed the 8 best tuition reimbursement programs here.
Thanks for stopping by, and we at College Guidepost wish you the best in your educational journey!