6 Full Ride Scholarships in New York State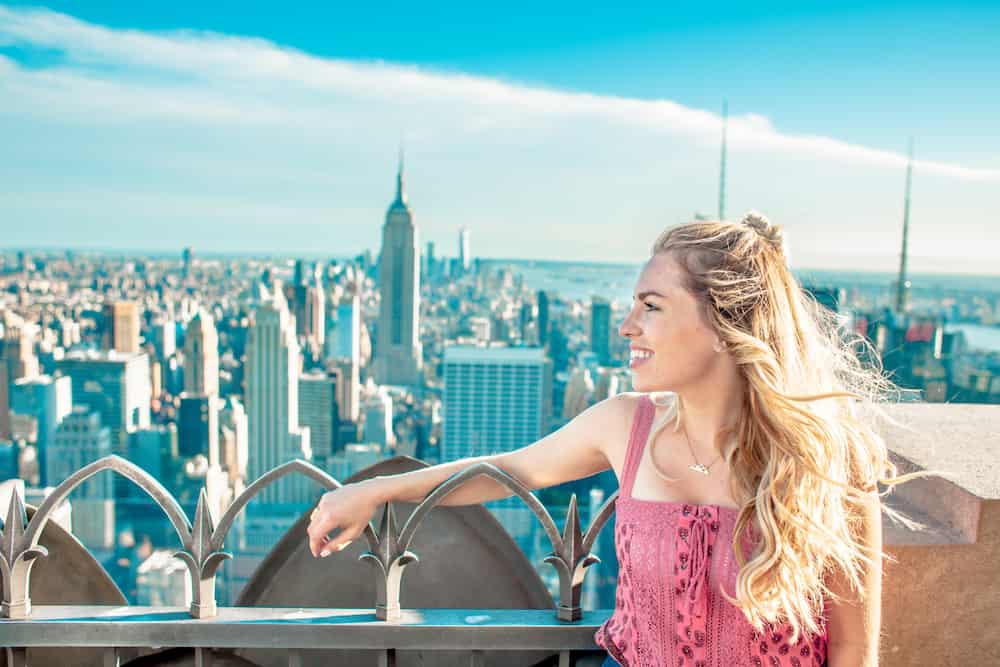 These 6 full ride scholarships in New York cover tuition, fees, books, room and board for four years of undergraduate study.
For this list, we did not include full tuition awards such as the full-tuition Trustee Scholarship at St. Lawrence University or the Excelsior Scholarship at SUNY and CUNY schools, as all of our full ride scholarships in New York cover more than the cost of tuition.
Need-based grants and aid can also cover the cost of tuition and even amount to a full ride at some colleges, so it's worth applying wherever you're interested and viewing the overall packages.
Just across the border in Pennsylvania are another 5 full ride scholarships, and there are 5 more in Massachusetts at some of Boston's most prestigious colleges.
New Jersey doesn't hold its weight as well in the scholarship department, but there are full tuition scholarships at both Rutgers and Stevens Institute of Technology.
If you're interested in attending college somewhere warmer, we've also reviewed 12 full ride scholarships in Texas and four more full rides in California.
There are also 6 full rides in Florida at great schools like the University of Florida, UCF, and the University of Miami.
If you're a National Merit Finalist, there's even more good news, and we've found 27 full ride scholarships throughout the U.S.
Well, let's get to it! Here are 6 full ride scholarships in New York State!
9 Full Ride Scholarships in New York
The University of Rochester's most prestigious scholarship takes into account both academic achievement and financial need, as the website says, "highly academically qualified students with substantial levels of financial need (as demonstrated on their FAFSA and CSS Profile forms) who have overcome significant obstacles in their lives".
The scholarship includes:
A more-than-full-tuition, four-year scholarship to the University of Rochester
Individual mentoring and academic support
$5,000 in guaranteed funding to support academic or professional enrichment
Access to a special alumni network made up of past Handler Scholars
Though the application process and competition are rigorous, the Handler Scholarship is worth it, providing a full ride at an esteemed New York university.
Fordham's Presidential Scholarship is a merit award that pays for:
Tuition
Room
Board
Fees
$20,000 over four years to use for academic enrichment experiences
Only 20-25 students each year are selected to receive this award, and the chosen recipients "represent our most talented students as demonstrated by their outstanding academic performance, personal characteristics, as well as their commitment, leadership, and service."
This prestigious program at Syracuse University covers:
full tuition for four years
meeting any remaining need (as determined by the FAFSA and CSS) that is not covered by the Coronat Scholarship
full funding (tuition, room and board, and funds for airfare and expenses) for one Syracuse Abroad international study opportunity
funding for one summer of approved study, research, or volunteer work (awarded on a competitive basis)
admission to the Renée Crown University Honors Program
mentoring for prominent national scholarships including Rhodes, Marshall, Fulbright, Truman and others.
Like many full ride scholarships, the Coronat Scholars Program is very generous financially, but also has special benefits such as the national scholarship mentoring they mention.
This scholarship has strict requirements, including that the student must be a "certified citizen of one of the historic Haudenosaunee nations (Mohawk, Oneida, Onondaga, Cayuga, Seneca, or Tuscarora)".
Those who do qualify receive a scholarship equal to full tuition and fees for undergraduate study.
The most prestigious scholarship at arguably the best SUNY school, this award often ends up covering well over the cost of tuition and fees.
The scholarship is valued at $15,000 annually, which doesn't sound like a lot, but it stacks with certain other financial aid programs.
While the award cannot exceed the cost of attendance, "cost of attendance" includes a lot—room, board, and potentially stipend money.
As reported on Reddit, some Presidential Scholars receive the extra funds as a direct deposit to cover expenses like food and gas.
If you're considering the University at Buffalo, you'll find them near or at the top in all of our SUNY rankings:
When it comes to full ride scholarships in New York, the UB Presidential Scholarship delivers the full package.
Offered by JP Morgan Chase, this program is very different than the other full rides here, but that doesn't mean it's worse.
As they describe it, "You'll learn the skills needed for a successful career in financial services while working part time during the school year and full time during the summer. Each year, you'll rotate to another area of the firm as you expand your knowledge, learn about the variety of roles in financial services and build the foundation for your future career. And you'll do all this on a full four-year scholarship to an approved college or university."
With 12 partner universities in New York, this program covers tuition, fees, room and board, and potentially more, as they don't make the details very clear on the website.
Thanks for visiting us, and we hope you'll stick around for more resources to avoid debt, such as the 9 easiest CLEP tests, or the surprisingly-generous best part-time college jobs with tuition reimbursement.
We wish you the best in your college and career journey!