5 Full Ride Scholarships in Virginia Reviewed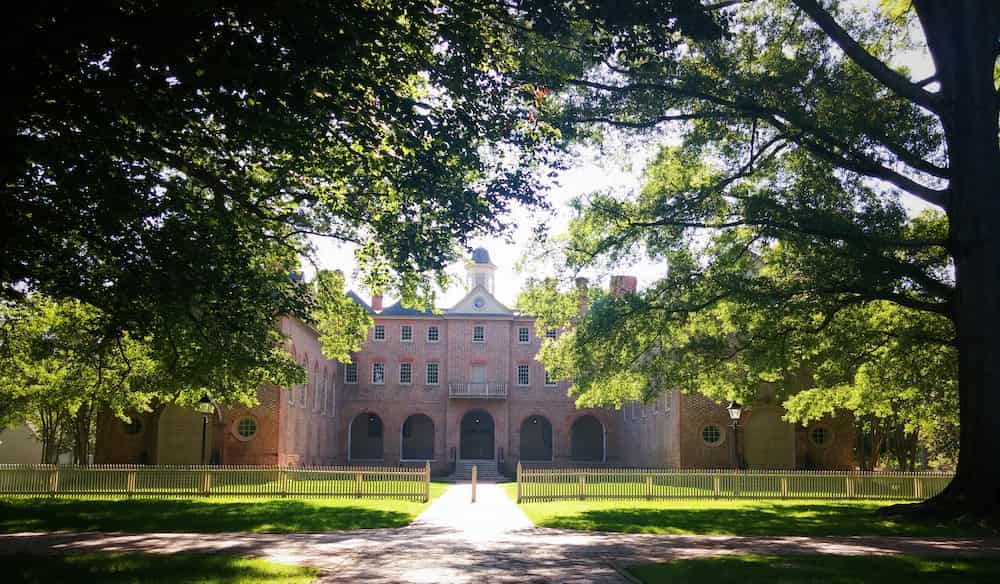 These 5 full ride scholarships in Virginia provide an incredible opportunity for students, paying for tuition, fees, room and board, and sometimes even more.
Virginia has a long and proud history in higher education, and we're glad to see that some of Virginia's finest schools do offer full tuition and full ride scholarships.
If you don't mind heading across the border into North Carolina, you'll find even more opportunities at your fingertips. North Carolina has more full ride scholarships than any other state, and we've reviewed all 17 here.
Tennessee doesn't compare to North Carolina's offerings, but they do have two full scholarships at the prestigious Vanderbilt University, and Maryland has full rides at two highly-ranked colleges.
If you're looking for warmer weather, we've also dug up full rides in some other popular college states:
If you're among the fortunate few to earn recognition as a National Merit Finalist, then you'll also be able to choose from 27 guaranteed full rides throughout the country.
Without further ado, let's get started with our review of the 5 best full ride scholarships in Virginia. We aren't ranking these scholarships, so we'll start alphabetically with the College of William and Mary.
Full Ride Scholarships in Virginia
William and Mary's most prestigious scholarship is the Stamps 1693 Scholars Program. This exclusive scholarship is offered to 7 incoming students each year. The award includes:
Full tuition
General fees
Room and board
This scholarship is available for both in-state and out-of-state applicants. It's straightforward and generous, and especially considering the unique educational experience that the College of William and Mary offers.
If you aren't familiar with William and Mary, their history goes way back:
"Harvard may have opened first, but William & Mary was already planned. Original 1619 plans for W&M called for a campus at Henrico."
It seems like they're still a little salty about Harvard opening first. That's almost four centuries of saltiness.
Other claims to fame include educating three United States presidents, or four if they count George Washington's surveyor's license.
The College is William and Mary is also a Public Ivy, and boasts an amazing 13:1 student to faculty ratio.
To summarize, the Stamps 1693 Scholars Program offers a full ride at one of the most prestigious and historic universities in America.
The College of William and Mary also offers a full in-state tuition scholarship called the William & Mary Scholars Award, to "academically distinguished students who have overcome unusual adversity and/or are members of underrepresented groups who would contribute to campus diversity."
Being a first-generation college student is one of the important considerations for this award.
Like the 1693 Scholars Program at William and Mary, the Richmond Scholars Program provides full tuition, room and board for four years.
This is the University of Richmond's most prestigious and competitive award based on academic merit.
Qualities that Richmond looks for in applicants include:
Academic achievement
Engaged leadership
Strong sense of purpose
Investment in a diverse and inclusive campus community
So what is the University of Richmond known for? Well, Richmond is a private liberal arts school founded in 1830.
Their emphasis on a broad education in the liberal arts can be seen in the Richmond Guarantee:
"Every undergraduate student is eligible to receive a fellowship of up to $4,000 for a summer internship or faculty-mentored research project."
U.S. News ranked Richmond 18th among the 210 national liberal arts colleges. They didn't educate four U.S. Presidents, but they're still a pretty good school.
With a generous full ride through the Richmond Scholars Program, Richmond is an excellent choice for students seeking a liberal arts college experience.
We'll cover two full ride scholarships at Virginia's flagship university here, as the award amounts for both scholarships are the same. So what are the amounts? We're glad you asked.
The total value of the award is equal or greater to:
$333,000 for non-Virginian students
$177,000 for Virginian students
These funds cover tuition, fees, books, supplies, room, board, and personal expenses. In short, this scholarship is even more generous than a typical full ride, with the generous stipend putting it in a scholarship league of its own.
You can't apply directly to these scholarships. Instead, you'll need to be nominated by your high school based on "demonstrated excellence and exceptional potential in the areas of leadership, scholarship, and citizenship".
Walentas Scholars must also be first-generation college students, while Jefferson Scholars are not subject to that rule.
These generous scholarships are available to students outside of Virginia, so it's worth contacting your high school and seeing if a nomination is possible.
If you're not familiar with the University of Virginia or UVA, it's a pretty decent university. U.S. News just ranked UVA the third best public university in America, just behind UCLA and UC Berkeley in California.
Universities don't get much more prestigious than the University of Virginia, and scholarships don't get much better than the Jefferson Scholarship and Walentas Scholarship.
If you find have a chance to compete for one of these prestigious scholarships, we'd recommend giving it your best shot!
Do you know what we love about the Johnson Scholarship at Washington and Lee University? While some full ride scholarships are only open to 2 or 7 or 10 students a year, Washington and Lee offers the Johnson Scholarship to about 10% of each entering class. That's some endowment power, baby!
So what exactly does a Johnson Scholarship include? According to their website, recipients will receive "awards of at least tuition, room and board to attend Washington and Lee University. Students with financial need higher than this amount will have any additional need met by the scholarship."
Tuition, room, and board puts this on par with the other full ride scholarships we've seen. For students with financial need demonstrated by the FAFSA, the extra aid makes this a better financial offer than most full rides.
Washington and Lee is a prestigious private university, beating out the University of Richmond in the U.S. News rankings and taking 11th place among all U.S. liberal arts colleges.
Money Magazine goes further by ranking Washington and Lee 11th among all United States universities.
This ranking is influenced by Washington and Lee's generous aid packages, as 75% of students graduate without any debt thanks to scholarships, grants, and employment opportunities.
Full Ride Scholarships in Virginia
Wow, what a ride it's been through the scenic land of full ride scholarships in Virginia. While North Carolina may have more full rides available, the quality of Virginia's full ride scholarships is incredible.
All four of these colleges are among the best in America, and all five scholarships cover a minimum of tuition, room, and board for four years.
What Virginia's full ride scholarships lack in quantity, they make up for in quality, and these scholarships offer an incredible opportunity to get a great college education for free.
Thanks for visiting College Guidepost, and we hope you stick around to enjoy more student resources, such as this guide on how to find local scholarships near you. Local scholarships have the benefit of less competition, and can supplement your school's financial aid package.
You can also save money and time by testing out of college courses—we've ranked the easiest CLEP tests for you right here.
We wish you the best in your college journey!