Best SUNY Schools for Business • The Top 5 Ranked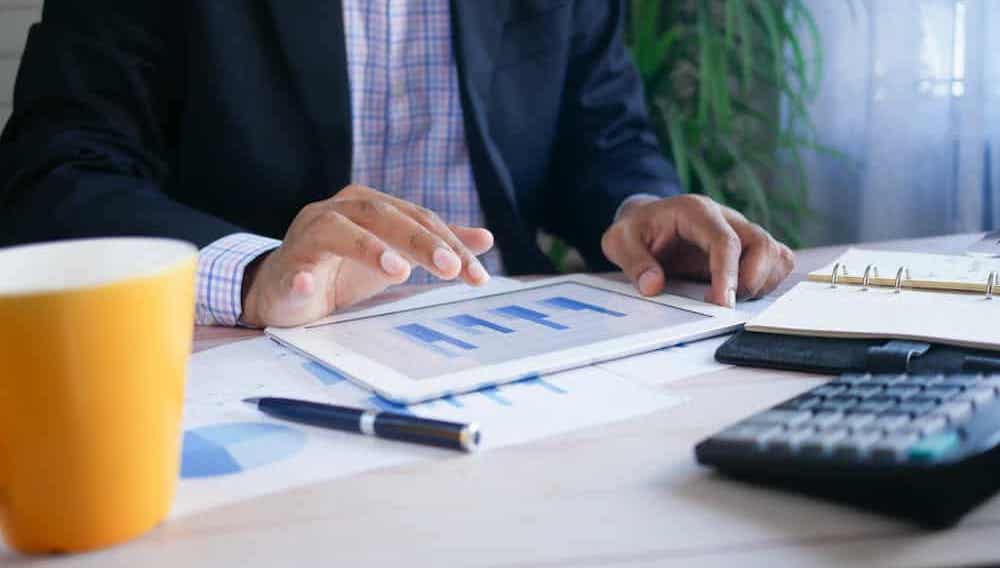 The Best SUNY Schools for Business
There's a lot of competition among the best SUNY schools for business, as many SUNY colleges offer at least a business administration major.
Compared to engineering majors which are only offered at some SUNY schools, you're much more likely to find a business degree offered a SUNY school near you.
However, for business majors, the quality of your program can make a much bigger difference in your future career opportunities. This isn't because smaller schools are worse necessarily. It's because the internship opportunities, employer connections, and job fairs are just better at the big, highly-ranked business colleges.
With that said, if you're looking for business connections in a specific area of New York, local colleges often have good local connections. As you visit these smaller schools, make a note to ask about their success in placing students in relevant internships.
Before we dive in, here's a list of all the SUNY colleges which didn't make our rankings, but do offer a Bachelor's degree in Business Administration:
Alfred State College
SUNY Brockport
Buffalo State College
SUNY Cobleskill
SUNY Empire State College
SUNY Fredonia
SUNY Morrisville
SUNY Old Westbury
SUNY Oneonta
SUNY Potsdam
SUNY Polytechnic University
Our honorable mentions are SUNY New Paltz, SUNY Geneseo, and SUNY Plattsburgh. SUNY New Paltz and SUNY Plattsburgh are the only two SUNY schools to offer an undergraduate major in Entrepreneurship.
This is the first major where the SUNY University at Albany made our rankings, and it's because business is what they do best.
Albany's programs have seen a lot of success, in particular boasting that "half of our accounting students go to work for Deloitte, EY, KPMG, and PwC".
The Massry Center for Business is modern and spacious, and includes a trading room with Bloomberg terminals.
Undergraduate degrees offered by SUNY Albany are:
Accounting BS
Business Administration BS + MS Option
Digital Forensics BS
Interdisciplinary Studies – Financial Market Regulation BS + MS Option
If you're considering SUNY Albany, it's a good choice, as business and specifically accounting are what they do best.
As one of SUNY's flagship university centers, Stony Brook is famous for its science programs but good at everything.
Stony Brook also has more of a commuter school feel, so that's something to consider in your college search.
As far as Stony Brook's business programs, the most important news is that they finally earned accreditation from the Association to Advance Collegiate Schools of Business (AACSB) in 2021 after a 9-year process.
Practically, this means that their programs will command more respect, and Stony Brook reports that "it is now the norm for the Stony Brook accounting student to receive multiple accounting internship and career opportunities" from top firms in New York and elsewhere.
Each business student at Stony Brook must eventually choose a specialization from the following list:
Accounting
Finance
Operations Management
Marketing
They also have a full minor in accounting. While business isn't the strongest program at Stony Brook, Stony Brook is still one of the best SUNY schools for business.
3. Binghamton University – SUNY
Another prestigious SUNY university center, Binghamton University ranks 10th in the nation in Poets & Quants' Best Public Undergraduate Business Schools category, and 4th in the nation in value.
Their accounting major is excellent, and the finance track within their business administration major is equally competitive.
Like the other schools on this list, Binghamton benefits from a vast employer network and steady internship and hiring pipelines.
While perhaps best known for their accounting major, Binghamton also offers a variety of tracks within their business administration major:
BS in Business Administration: Business Analytics
BS in Business Administration: Consulting and Leadership
BS in Business Administration: Entrepreneurship
BS in Business Administration: Finance
BS in Business Administration: Management Information Systems
BS in Business Administration: Marketing
BS in Business Administration: Quantitative Finance
BS in Business Administration: Supply Chain Management
With clubs, competitions, research opportunities, and more, Binghamton University's School of Management stands firmly among the best SUNY business schools, and the best business schools in New York.
2. Baruch College – CUNY
All right, Baruch College is a CUNY and not a SUNY, but we couldn't ignore Baruch since CUNYs carry essentially all the same benefits as SUNY schools.
The Zicklin School of Business at Baruch College is fully accredited by AACSB and located in central Manhattan—not a bad location for a business school.
While they placed 2nd on our list, other publications have placed Baruch first in New York among public institutions, with U.S. News placing the graduate business school 1st in overall business and accounting.
The Zicklin School of Business at Baruch College also offers an impressive breadth of majors:
Accountancy
Computer Information Systems (Three Tracks)

General Computer Information Systems
Data Analytics
Information Risk Management and Cybersecurity

Economics
Finance
Industrial/Organizational Psychology
International Business
Management (Three Tracks)

Entrepreneurship
Human Resource Management
Operations Management

Marketing Management (Five Tracks)

Advertising and Marketing Communications
Digital Marketing
General Marketing
International Marketing
Marketing Analytics

Real Estate
Statistics and Quantitative Modeling
Baruch College's business programs are respected and well-connected in New York and beyond, and it's a great choice to launch your career in business.
The University at Buffalo edges out Baruch College in our rankings thanks to prestigious business programs and great employment networks.
Like our other best SUNY schools for business, UB's business school is fully accredited by AACSB, with high national rankings including:
29th among U.S. Business Schools, Bloomberg Businessweek
25th among U.S. Business Schools for ROI, Forbes
9th in the nation among schools with strong regional recruiting bases, Wall Street Journal
The University at Buffalo has all the resources you'd expect, with endless student clubs, competitions, recruiting events, and more.
UB offers a BS in accounting, and their BS in business administration has multiple concentrations to choose from:
Data Analytics
Entrepreneurship
Financial Analysis
Human Resources Management
International Business
Management Information Systems
Marketing
Operations and Supply Chain Management
With a wide and respected program and all the student opportunities you'd look for from a SUNY university center, we place the University at Buffalo first among the best SUNY schools for business.
If you're still considering other programs, we've ranked the SUNY schools in three other majors:
We also have more useful resources like our easiest CLEP test rankings and reviews for the best part-time jobs with tuition reimbursement.
Thanks for visiting College Guidepost, and we wish you the best in your educational and career journey!