Best SUNY Schools for Nursing • The Top 6 Ranked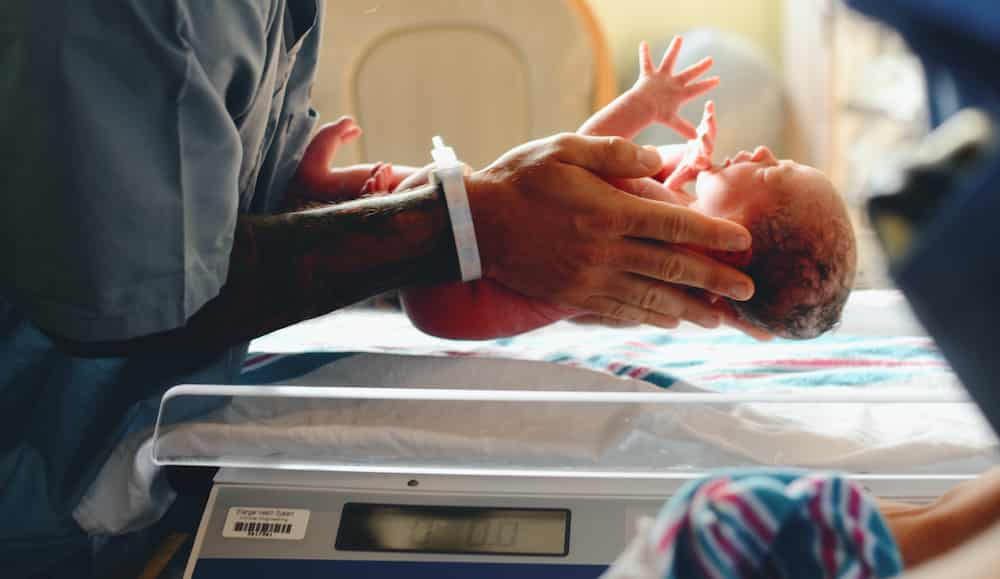 The Best SUNY Schools for Nursing
The best SUNY schools for nursing include the big famous programs along with one lesser-known SUNY college that nonetheless has an excellent BSN program.
Before we get started, we also have a comprehensive article reviewing 54 nursing scholarships to help pay for your education.
When considering the rankings, it's important to note that all of the schools that made our rankings do a good job of preparing nurses to excel in their careers, with every BSN program boasting a 88% first-time NCLEX pass rate or higher.
Of course, a BSN isn't the only path to a successful path in nursing. While we won't review them here, many community college offer quality ASN programs, after which you can complete a Bachelor's degree while working (or don't, if you don't need or want to).
You can view the NXLEX pass rates of all New York colleges (ASN, BSN, and more) right here. Here are a few community colleges to note with ASN programs, along with their 2021 first-time NCLEX pass rates:
Adirondack Community College, 84%
Borough of Manhattan Community College, 82.4%
Bronx Community College, 80.0%
Broome Community College, 80.7%
Cayuga County Community College, 100%
College of Staten Island, 85.5%
Columbia-Greene Community College, 86%
Dutchess Community College, 83.6%
Erie Community College, ~97%
Finger Lakes Community College, 86.9%
Genesee Community College, 90.7%
Hudson Valley Community College, 89.2%
Jamestown Community College, 88.4%
Jefferson Community College, 94.1%
Kingsborough Community College, 85.4%
La Guardia Community College, 97.8%
Maria College, 87.8%
Memorial Hospital School of Nursing, 93.9%
Monroe Community College, 90.4%
Nassau Community College, 84.4%
New York City Technical College, 81.9%
Niagara County Community College, 88.9%
Onondaga Community College, 95.9%
Orange County Community College-Newburgh, 94.4%
Queensborough Community College, 99%
Rockland Community College, 96.3%
St. Josephs Hospital Health Center College of Nursing- Syracuse, 86.7%
Suffolk County Community College, 95.5%
SUNY College of Tech at Canton, 84.4%
Tompkins Cortland Community College, 84.9%
Ulster County Community College, 83.3%
Westchester Community College, 85.4%
As you consider nursing schools, it's good to consider other important factors, such as the tuition and financial aid, the location, and the campus vibe.
Direct admission to the nursing major is also a big, big deal, as many students aspire to become nurses but then don't get accepted, especially at the big three SUNY schools on our list.
If you have an offer that includes direct admission to the nursing major, that is great news and not to be taken lightly!
Returning to the best SUNY schools for nursing, schools that didn't make our final rankings include Alfred State College, SUNY Canton, SUNY Morrisville, and SUNY Polytechnic Institute.
The closest to making our rankings was SUNY Brockport with a 83.8% first-time NCLEX pass rate, but a 93.6% rate the year before.
All right, let's dive in to the 6 best SUNY schools for nursing!
SUNY Plattsburgh's most recent class of 41 students achieved a 90.2% first-time pass rate on the NCLEX.
With full regional accreditation, SUNY Plattsburgh boasts an impressive nursing skills lab, a nursing honor society, and a first-year entry program to the nursing program. If you qualify, that's a big weight off your shoulders during your freshman year!
With a 100% employment rate and nursing program rankings as high as 2nd in New York from other publications, there's no reason not to study nursing at SUNY Plattsburgh.
Comparing a direct admission at SUNY Plattsburgh to a non-guaranteed spot at one of our higher ranked SUNY schools, we'd pick SUNY Plattsburgh any day.
At Brooklyn's only academic medical center, nursing students have excellent opportunities to gain hands-on experience applying what they learn in the classroom.
SUNY Downstate boasts an 8-bay simulation lab and an NCLEX first-time pass rate of 88.2%. If learning and living in Brooklyn appeals to you, SUNY Downstate offers a great nursing education.
4. Binghamton University
The Decker College of Nursing and Health Sciences places 4th in our list, but it's hard to say with authority that their program is any worse than our top choice. In fact, U.S. News ranked the three flagship SUNY schools in a tie, at 67th in the nation.
Decker is also a very competitive college to get into, as the nursing class sizes are capped and have a lot of competition.
So what makes Binghamton's nursing program so good? The funding and modern facilities is one answer. Binghamton's Innovative Simulation and Practice Center is cutting edge, earning accreditation by the Society for Simulation (SSH) in Healthcare—Binghamton was the first school in New York to earn this accreditation.
It's not just the simulation labs that impress, as the Decker College is "located in a completely renovated, 112,000-square-foot building on the University's 15-acre Health Sciences Campus in Johnson City, N.Y."
Decker does admit some freshman students directly into the BSN program, so if you're one of the fortunate applicants to get a direct admit offer, Binghamton is a great choice and among the best SUNY schools for nursing.
Hear us out on this one! Farmingdale is a smaller college in the SUNY system, and quite honestly lacks the power and prestige of universities like Binghamton.
However, the nursing program at Farmingdale State College is the pride of the school, and Farmingdale graduates have been rocking the NCLEX for years.
The most recent class had a first-time NCLEX pass rate of 94.7%. The year before, Farmingdale hit the illusive 100% mark as all 64 of their nursing graduates passed the NCLEX on their first attempt.
Over the past four years, Farmingdale has beaten out even the illustrious Stony Brook University in NCLEX pass percentage.
Okay, nursing school isn't all about the NCLEX, so let's get to Farmingdale's distinctives. Like the other universities on this list, Farmingdale has a modern nursing and simulation laboratory, a nursing honors society, smaller class sizes, and great clinical connections.
If you're offered direct admission to the Farmingdale State College nursing program, this could be the perfect learning environment to launch your nursing career.
SUNY's University at Buffalo is another great choice in nursing, with NCLEX pass rates that consistently vie for the best percentage among SUNY schools. Most recently, they edged out Stony Brook with a 95.8% pass rate.
With small nursing cohorts but the resources of a huge research school, UB publishes its own nursing paper, offers an honors nursing option, and hosts multiple nursing-related clubs.
Simulation facilities include:
Operating Room Simulation
Clinical Skills Lab
Health Assessment Lab
Behling Human Simulation Center
The University at Buffalo's School of Nursing is recognized for its quality throughout the state, and the competition to get into the program is fierce.
Once you're in, you can expect a rigorous and exceptional nursing education at UB.
Fifty years after Stony Brook launched its School of Nursing, the program is still going strong. Like SUNY Downstate, Stony Brook benefits from its status as a Health Science Center, providing plentiful clinical opportunities and research opportunities for nursing students.
With its strong reputation, Stony Brook's nursing programs often get 5-10 students for every available spot, making it very difficult to get into the school.
If you earn direct admission in another good SUNY program, it may be worth saving yourself the stress of wondering if you'll qualify for Stony Brook's program.
However, for those who do make it into the program, Stony Brook offers arguably the most prestigious and rigorous nursing education among all SUNY schools, and has a 50-year track record of preparing nurses for successful careers.
Thanks for visiting College Guidepost, and we hope you'll stay to check out our other resources, including our master review of 54 nursing scholarships, a list of the easiest CLEP tests to earn college credit, and much more.
We wish you the best in your college and career journey!