Best SUNY Schools for Computer Science • The Top 8 Ranked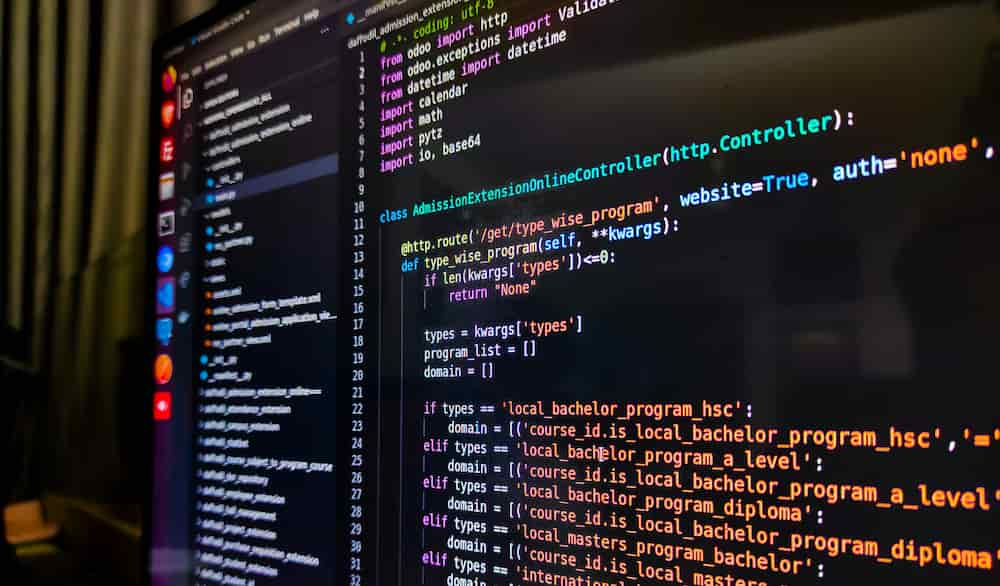 The Best SUNY Schools for Computer Science
The best SUNY schools for computer science are led by strong programs at the largest SUNY locations. Even outside of those schools, there's good news for aspiring software developers.
Because of computer science's emergence as an important and in-demand major, smaller SUNY campuses and community colleges often have respectable programs as well, even when their engineering programs aren't as developed (see our rankings of the best SUNY engineering schools here).
Honorable mentions include SUNY New Paltz, with strong programs in both engineering and computer science. Other SUNY schools with bachelor's degrees in computer science are Farmingdale State College, SUNY Oneonta, SUNY Plattsburgh, and SUNY Potsdam.
SUNY's University at Albany offers both a B.S. and B.A. in computer science. Computer science isn't one of Albany's oldest or strongest programs, but it still carries a lot of weight as one of the larger SUNY campuses.
Their degrees also offer combined Master's options for Computer Science and Information Science.
SUNY Brockport has one of the oldest computer science programs in the SUNY system, and is one of the few with ABET accreditation.
They offer both computer science and computer information systems majors at the undergraduate level, and a graduate recently landed his dream job at Microsoft, showing that these lesser-known SUNY schools can still do a fine job of launching careers in computer science.
SUNY Oswego, with a department build up by well-known Java contributor Doug Lea, has a small but impressive computer science program.
With internship connections and a history of successful student placements, this is far from a second-choice school in computer science.
SUNY Oswego offers undergraduate degrees in computer science, information science, and software engineering, and provides a great learning experience in a small school environment.
SUNY Polytechnic shines in engineering and computer science, although they offer a computer and information science degree rather than the traditional computer science degree.
SUNY Polytechnic offers the following concentrations for the undergraduate degree:
Information Assurance/Data Security
Entertainment Computing (including game design and game programming)
Machine Learning and Artificial Intelligence
System Administration
Scientific and Engineering Computing
Network and Grid Programming
System Modelling and Simulation
Information Technology
With plenty of technology-based student clubs and activities, SUNY Poly has the distinct vibe and benefits of a technical school, and also offers an accelerated BS/MS pathway.
We've arrived at the SUNY big three, and it's hard to declare with confidence that Binghamton University's program is worse than our top choice.
Binghamton boasts modern facilities, great connections and internships, and more computer science-related clubs than you'd have time to attend.
Current and former students on Reddit also had a lot of great things to say. User neighborhood_tickler shared, "Every single CS professor I have encountered seriously cares for the students and want the best for them. They are always available to help and offer support. Some professor can seem hard and difficult to talk to, but they're all human and they all want everyone to succeed."
They also saw a lot of classmates finding great internships, "I know of people set up to go to Google, Amazon, Citi, Bloomberg, IBM, and a handful of smaller companies for this summer."
As we arrive at the 3 best SUNY schools for computer science, the quality of education reaches a really high level, and it's not bad to decide based on personal preference.
If you like Binghamton University, it's a great choice for computer science.
The University at Buffalo took 1st place in our SUNY engineering school rankings with a vast and impressive department.
Here they were just edged out but still have a highly respected program in computer science. Again, UB's breadth of courses stands out even among our top choices, with minors available in:
Computer Science
Electrical Engineering
Manufacturing
Robotics
Human Factors
Ergonomics Engineering
Operations Research
They also offer a certificate in Data Intensive Computing. The top three university all have excellent resources and a big presence, drawing employers for potential internships and future jobs.
UB's distinctive over Binghamton and Stony Brook may be the sheer breadth of opportunities to specialize, especially if you already know you're interested in a particular specialty within computer science.
SUNY's Stony Brook University was an early proponent of computer science education, offering computer science degrees since 1969. When your alumni include the guy who created the hyperlink, you know you're doing something right.
According to their website, Stony Brook's program boasts:
State-of-the-art facilities built in 2015
A rewarding Honors Program
Specializations in several important and emerging areas such as Information Assurance, Game Programming, Data Science, and Human-Computer Interaction
Minors in Computer Science and Information Systems
Joint BS/MS program in Computer Science and joint BS/MBA programs in Computer Science and Information Systems
While New York is home to several great computer science schools, there's a reason Payscale ranked Stony Brook's program 10th in the nation in return on investment.
Consistently ranked among the nation's top 50 computer science programs (and as high as 24th nationally in computer science research), Stony Brook leads the crowded field of the best SUNY schools for computer science.
Thanks for visiting College Guidepost! If you're considering other New York schools for computer science, you can check out those rankings here.
We also have more information on things like the best engineering and computer science scholarships for women, or rankings of the easiest CLEP tests.