5 Full Ride Scholarships in Massachusetts Reviewed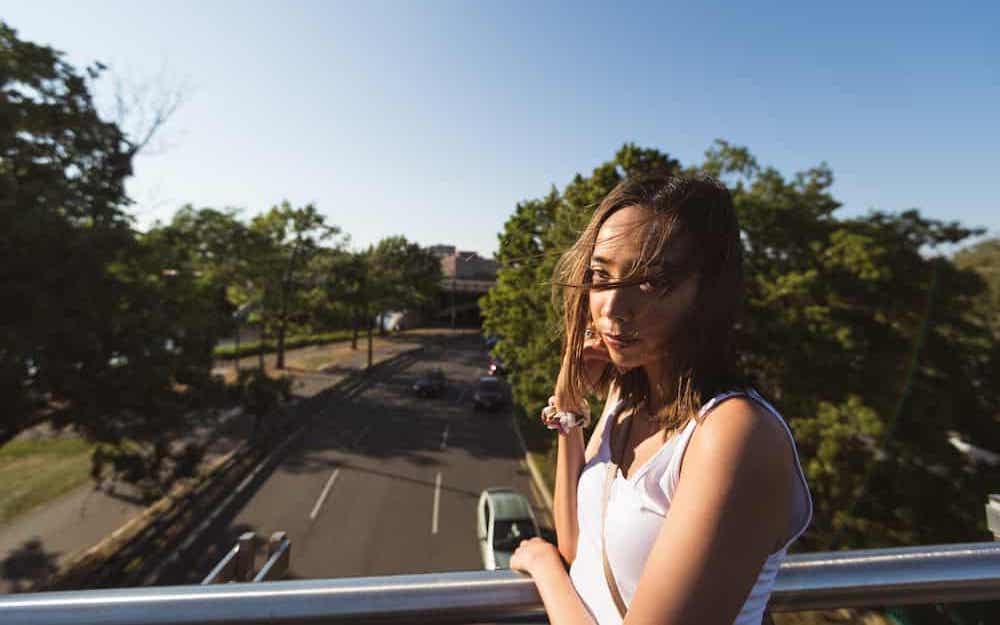 These full ride scholarships in Massachusetts pay for tuition, fees, room, board, and sometimes more at some of the best colleges in Massachusetts!
If you don't mind heading across the border to New York, you'll find another 6 full ride scholarships available there.
There are also 5 full ride scholarships available in Pennsylvania.
For the most generous full ride scholarships, you'll have to head south. Georgia hits double digits with 10 full rides available, and North Carolina puts all the other states to shame by offering a ridiculous 17 full ride scholarships, and we reviewed them all here.
If you're fortunate enough to have earned recognition as a National Merit Finalist, then the world of full rides is your oyster. We've found 27 guaranteed full rides throughout America for National Merit Finalists, and we've ranked the top 10 in this article.
Let's turn our focus back on the Commonwealth of Massachusetts and see what their colleges have to offer.
Full Ride Scholarships in Massachusetts
Before we get started, we should mention some full-tuition scholarships in Massachusetts that are worthy of honorable mention.
Fitchburg State University offers the Paul E. Tsongas Scholarship and the John and Abigail Adams Tuition Waiver Scholarship. Each of these scholarships covers 100% of tuition, and the Paul E. Tsongas Scholarship also covers fees.
Bridgewater State University doesn't offer a full ride, but they do have an impressive three full-tuition scholarships available:
Tsongas Scholarship
Presidential Merit Scholarship
Recognition of Scholastic Excellence (ROSE) Merit Scholarship
The Chancellor's Scholarship at UMass Dartmouth and UMass Amherst varies in amount, but can go up to the full cost of tuition.
Those are great full tuition scholarships, but we're looking for more. Let's check out the best full ride scholarships in Massachusetts.
Historic Boston College ranks among America's top 40 universities, and has been recognized for its commitment to undergraduate teaching excellence, innovation, service learning, and undergraduate research.
With the goal of developing the future leaders of America, the Gabelli Presidential Scholars Program provides for full tuition, but unfortunately doesn't claim to cover fees, room, or board.
However, the Gabelli Presidential Scholars Program does provide for summer experiences such as internships and study abroad opportunities.
Being a Gabelli Presidential Scholar involves participation in an honors college, so each Presidential Scholar will write and present a thesis during their undergraduate years.
The summer between freshman and sophomore years, "Each Scholar is placed for four days a week in two different Boston-area social service organizations, such as the Project Bread Hunger Hotline or the Suffolk County House of Corrections."
Later on, the program involves a week in Europe, a trip to Latin America, and a trip to the Middle East.
Finally, in the summer after junior year, Presidential Scholars "spend eight to ten weeks working in demanding professional settings across the United States and around the world".
Like the best full rides we've seen, the Gabelli Presidential Scholars Program goes beyond financial assistance to provide unique life experiences to recipients.
We wish it also covered room and board, but hey, it's hard to complain.
Boston University is also highly regarded, ranked within the nation's top 50 by publications including U.S. News.
Boston University boasts an 11:1 student to faculty ratio, over 70 study abroad opportunities, and all the resources you'd expect from a top tier university.
Boston University also offers a Trustee Scholarship to 20 incoming students each year. This merit scholarship takes academic performance into account heavily, as "many of our current Scholars had perfect 4.0 grade point averages in high school and ranked in the top of their class."
The scholarship covers full tuition and fees, but once again falls short of being a true full ride—it doesn't pay for room and board.
It's still a great opportunity at a nationally-respected university in Boston.
Framingham State's Mancuso Scholarships are financially generous, paying for 100% of:
Day Division tuition
Fees
Room
Board
That's a classic full ride, folks!
The Mancuso Scholarships are only available to students who demonstrate financial need and "and who choose to major in English or specified majors in the Humanities/Social & Behavioral Sciences".
Northeastern University is yet another Boston college ranked among the nation's top 50. The better news is that their Torch Scholars Program is actually a full ride.
The Torch Scholarship includes:
Full tuition, room, board, books, and fees
A six-week Summer Immersion Program (all costs paid)
Intensive academic planning and assessments
In-depth peer and professional mentoring
One-on-one meetings with academic advisors to develop skills in self-advocacy, communication, study habits, and goal setting
A wide array of social events that foster group identity and camaraderie
About 500 nominees vie for the Torch Scholarships each year, but only 15 students make the cut.
Northeastern University notes that "85% of Torch Scholars participate in at least two co-ops, giving them 12+ months of full-time work experience."
The NU Torch Scholarships offer everything we look for in a full ride scholarship. First, there's the financial aspect, covering tuition, fees, room, board, and even books.
Second, there's the unique life experiences including the summer immersion program, special events, and co-op opportunities.
This combination along with Northeastern University's academic reputation make the NU Torch Scholarship the best full ride in Massachusetts.
Salem State University doesn't offer the national renown of the previous colleges, but it does offer a bona fide full ride offer.
The Harold T. and Alice M. McCarthy Memorial Scholarship covers:
Full tuition
Fees
Room and board
Books
This scholarships is only available to students majoring in art and design with demonstrated financial need.
If you qualify, this is a legit full ride at a respectable public university.
Salem State strikes again, this time with a full ride for business students through the Jack Welch Scholarship.
This 4-year scholarship covers full tuition, fees, and books, but not room and board.
To qualify, you must be a resident of Salem enrolling in the Bertolon School of Business at Salem State.
It's limited and not quite a full ride, but it's more than full tuition, and it's a great opportunity for the students who receive the Jack Welch Scholarship.
Other Salem State scholarships include the Department of Children & Families (DCF) Adopted Children's Tuition Waiver and the Department of Children & Families (DCF) Foster Care Children's Tuition Waiver.
Full Ride Scholarships in Massachusetts
From Boston to the rest of the state, the best full ride scholarships in Massachusetts offer an incredible financial opportunity, along with some truly unique experiences.
For more scholarship resources you can check out our guide on how to find local scholarships.
Local scholarships often have less competition, but you'll still need to write an essay of some sort, and we've got you covered with our 15-step process to write a knockout scholarship essay.
Thanks for visiting College Guidepost, and we wish you the best in your scholarship search!