7 Full Ride Scholarships in Illinois Reviewed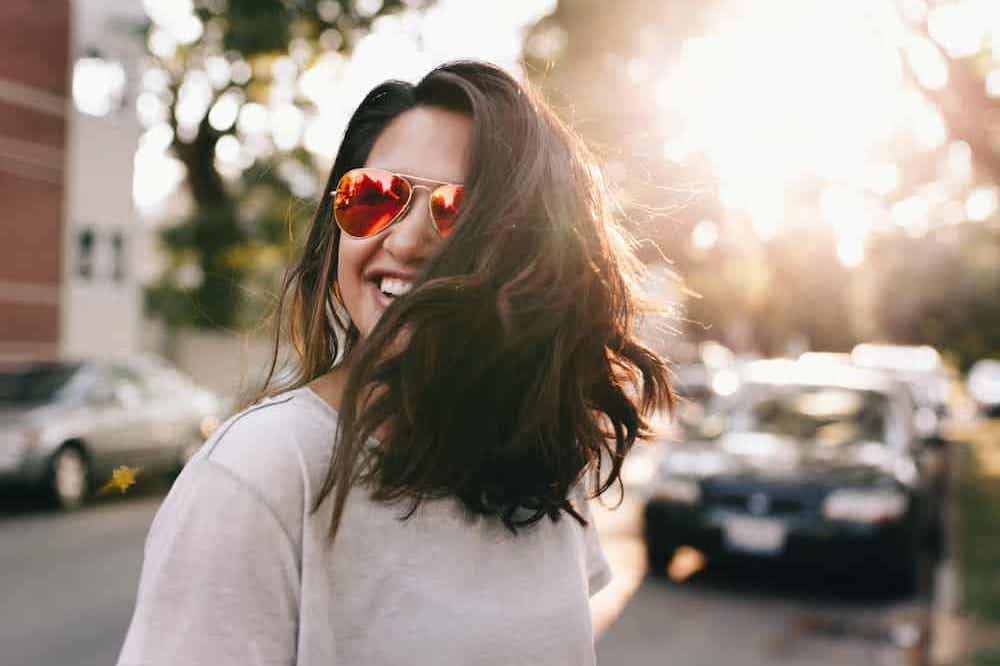 These full ride scholarships in Illinois offer an incredible opportunity to get a quality college education on the university's dime.
While full tuition scholarships cover, well, tuition, full ride scholarships go beyond that by also covering things like fees, room and board, and sometimes even a stipend or enrichment funds.
If you're open to crossing state lines, we've also written about the 4 full ride scholarships in Michigan, and 7 more full rides in Wisconsin.
The best scholarships in the midwest are actually found in Indiana, which has one full ride that pays for collage through medical school.
Finally, there's a generous Stamps Scholarship at Mizzou, and lots of full tuition opportunities at the prestigious Washington University of Saint Louis.
If you're looking for warmer climates, there are also:
As you might expect, the competition for these full rides can be intense. If you happen to be a National Merit Finalist, you can skip the competition with an automatic full ride at one of these 27 universities.
With that said, let's zoom back in and check out these full ride scholarships in Illinois. We aren't ranking the scholarships, so we'll go alphabetically starting with the Illinois Institute of Technology.
Full Ride Scholarships in Illinois
Illinois Tech doesn't carry the prestige of other technical colleges such as Georgia Tech or Caltech, but it's still a fine school.
Opportunity Insights ranked Illinois Tech 1st in Illinois for "lifting students from families in the bottom 20% of income to the top 20%".
We're all about educational return on investment here at College Guidepost, so that's a great statistic.
If you don't end up with a full ride, Illinois Tech still boasts a $4,482 average annual out-of-pocket cost after scholarships and grants for undergrads whose families earn $45,000 or less.
Well-recognized majors at Illinois Tech include:
Architecture
Legal writing
Finance
Various STEM majors
All right, so let's get on to the Illinois Tech full ride—the Duchossois Leadership Scholars Program.
Financially, this scholarship pays for:
Full tuition
Room and board
One fully-funded summer experience
This is a very generous scholarship, though students still have to pay for their own "books, fees, reference materials, computers, and/or other learning tools".
This isn't the best full ride at the best university, but it's a very good full ride at a good university. Hey, we're not inclined to complain.
The University of Chicago offers both the National Police and Fire Scholarship and the Chicago Police and Fire Scholarship.
Scholarship applicants must be children of "currently active, sworn municipal, county, or state
firefighters or police officers in the United States and Puerto Rico. Students whose parent lost his or her life in the line of duty are also eligible to apply."
These four year scholarships cover full tuition.
Unfortunately, the National Police and Fire Scholarship is not a full ride by itself. However, it can become a full ride, as recipients can receive additional need based aid.
This isn't as straightforward as the other scholarships, but the University of Chicago is a premier college, and full rides at universities of this renown aren't easy to come by.
University of Chicago – Odyssey Scholarship
The most generous scholarship offered by the University of Chicago has it all. This scholarship takes into account both academic merit and financial need.
From the website, "Odyssey Scholars are selected on the basis of financial need and family circumstances and will be eligible for additional funding for study abroad and other costs such as health insurance."
The scholarship doesn't come right out and say that it's a full ride, but does say that Odyssey Scholars "will not be expected to borrow to pay for your education".
The Odyssey Scholarship also goes beyond financial assistance by providing (and funding) a summer research experience or Metcalf internship.
Networking opportunities, funding for study abroad, and even assistance with health insurance costs are all included in this generous scholarship.
For those who qualify, the Odyssey Scholarship checks all the boxes as a generous full ride at a great university.
University of Chicago – University Scholarship
The University of Chicago also has various levels of scholarships based on academic merit. The highest level is the University Scholarship, which covers up to the cost of attendance.
The full cost of attendance is a phrase that includes everything, from tuition to fees to room and board, textbooks, and sometimes even a stipend.
We're not spending too much time on this one since we've already discussed the University of Chicago's reputation, but this is the most generous full ride at one of the nation's best universities.
It doesn't get much better than the University of Chicago's University Scholarship, but be sure to confirm the amount as the amounts may vary.
Other great scholarships at UChicago include
Neubauer Family Adelante Programs
UChicago Evans Scholarships
UChicago Promise Scholarships
UChicago Stand Together Scholarships
We should also mention the Stamps Scholarship. While most Stamps Scholarships are full rides, the Stamps Scholarship at UChicago doesn't cover tuition at all.
Instead, it pays for up to $20,000 of summer enrichment experiences. This can potentially be stacked with a UChicago full ride to get an even richer educational experience without paying a nickel.
Not to bash UChicago, but if we had to choose one Stamps Scholarship, this one would win hands down.
That's because it actually is a full ride, and a generous one even in the wonderful world of full ride scholarships. The University of Illinois Stamps Scholarship pays for the full cost of attendance plus a $12,000 enrichment fund "to support activities that propel [students] academic and professional futures".
As we mentioned, "full cost of attendance" is a phrase that includes everything. It's tuition, fees, room, board, textbooks, and often a stipend.
The $12,000 in enrichment funds is just a very valuable cherry on top of a cake that's already perfect.
In other words, this is more generous than any full rides we've seen except for the ridiculous full ride scholarships at Duke and UNC.
University of Illinois – James Hunter Anthony and Gerald E. Blackshear Endowment
Another great scholarship at the University of Illinois is the James Hunter Anthony & Gerald E. Blackshear Endowment.
This one does go beyond a full tuition scholarship by covering fees, but it does not cover room and board like the Stamps Scholarship.
Hey, you can't win 'em all, and the James Hunter Anthony and Gerald E. Blackshear Endowment is still an excellent and prestigious opportunity at Illinois' flagship school.
Then there's also the Provost Scholarship, which only covers 100% of tuition. Totally lame.
University of Illinois – Native American Scholarship – Peoria Tribe Scholarship
The UIllinois Native American Scholarship – Peoria Tribe Scholarship is limited "to any undergraduate level student who is a member of the Peoria Tribe of Indians of Oklahoma, connected historically with the state of Illinois".
If this describes you, you could be eligible for an incredible full ride at UIllinois, covering "the remaining cost of tuition, campus fees, and the room/board allowance not covered by other federal, state, institutional and private awards including Federal Pell Grant and the State of Illinois Monetary Award Program (MAP) Grant."
That's right—the UIllinois Native American Scholarship for members of the Peoria Tribe covers tuition, fees, room and board, making it a bona fide full ride.
Well, there you have it, 7 wonderful full ride scholarships in Illinois. We hope you've enjoyed this review, and we wish you the best in your hunt for scholarships!
You can stick around and explore some of our other resources, such as the the 9 easiest CLEP tests to earn credit for what you already know.
You can supplement your college's financial aid with independent/private local scholarships near you, and we've written a guide on how to find those local scholarships.
One benefit of these local scholarships is less competition, so you have a higher chance of actually winning that sweet college cash.
Brushing up on those scholarship essay skills could improve your chances even more. Good luck!