10 Full Ride Scholarships in Georgia Reviewed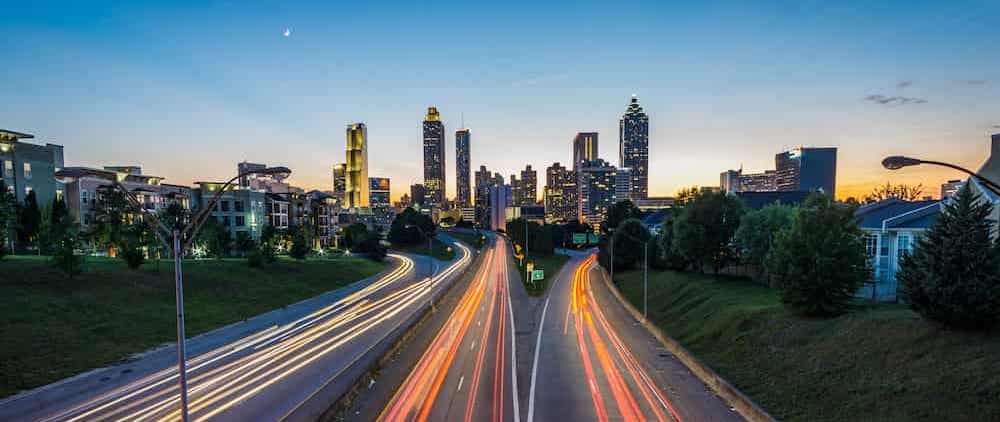 The full ride scholarships in Georgia are among the nation's best. In fact, New York's full rides and California's full rides combined only matched the 10 incredible full rides we found in Georgia.
A full ride scholarship goes beyond a full tuition scholarship by also covering fees, room and board, and sometimes more extras such as textbooks or stipends.
If you're open to crossing the state border, we've also written about 6 full ride scholarships in Florida, 5 more in Tennessee including two at Vanderbilt University.
These all pale in comparison to North Carolina, which has a ridiculous 17 full rides available.
There are also a 27 automatic full rides to choose from across the States if you're among the fortunate few to be named a National Merit Finalist.
Let's jump right in with reviews of these prestigious full ride scholarships in Georgia.
Full Ride Scholarships in Georgia
While all of the full ride scholarships we'll list below are offered directly from colleges, there are also some great state aid programs in Georgia.
The Georgia HOPE scholarships are the most prominent and generous of these, and the qualifications are also lower than those of most full rides.
We haven't ranked the school scholarships, so we'll start out alphabetically with Agnes Scott College.
Agnes Scott College invites some freshman applicants to compete for the Marvin B. Perry Presidential Scholarships. These scholarships are valued at $230,000 over four years, covering:
Prospective students are invited to apply for the scholarship "based on holistic application review", and are selected based on "academics, leadership, character and personal achievement".
Agnes Scott College keeps the full rides rolling with the Goizueta Foundation Scholarship. This award is equal to the awards given to Presidential Scholars, with the $230,000 package covering full tuition, room, and board for four years.
However, the Goizueta Foundation Scholarship is more selective. It's only offered to one incoming freshman each year, and "strong preference is given to Hispanic/Latinx/Chicanx students who have excelled in academics, leadership, character and personal achievements, and who also demonstrate financial need".
If this describes you, make sure to complete a scholarship application by the deadline of February 1st.
Emory University is a historic and prestigious institution, ranking 22nd overall in the latest U.S. News rankings, with rankings as high as 2nd for nursing and 13th for business.
As you can see, a full ride at Emory University is nothing to be sneezed at. The Emory Scholars Program actually encompasses not one but three full ride scholarships.
First off is the Emory College Woodruff Scholars program, for students in the College of Arts and Sciences. This four-year scholarship covers full tuition, on-campus room and board, and fees.
Second is the Oxford College Woodruff Scholars program, where students move to Emory's Atlanta campus in their junior year. This covers full tuition, room, board, and fees for four years.
Finally, there's the Goizueta Scholars Program for those studying business majors. This award ranges in amount, so be sure to check the amount you receive in your offer. The award "supports four years of undergraduate study, including study-abroad options, and ranges from one-half of tuition to full tuition and fees".
While the study abroad is a nice bonus, there's a big difference between 50% of tuition and 100% of tuition and fees.
If you are able to make it through the competitive selection process, these three full ride scholarships at Emory University give you the best of both worlds, with a generous full ride and one of the most respected degrees in America.
In most states, Emory's Emory Scholars Program would be the best full ride by far, but Georgia isn't most states.
Georgia Tech is ranked even higher than Emory when it comes to the technical majors such as engineering. U.S. News places Georgia tech 4th in the nation in undergraduate engineering programs, and 5th in the nation in computer science.
If you're from Georgia, you already know Georgia Tech is a prestigious school. What you may not know is that they offer one of the sweetest full ride scholarships in the country.
The four-year Stamps President's Scholars Program covers it all:
Tuition
Mandatory fees
Housing
Meal plan
Books and academic supplies
Personal expenses
A stipend during the first year for a laptop
$12,000 enrichment funding for pillar-based international experiences, unpaid internships, unpaid research, conferences, and more
This is as generous as a full ride scholarship gets, and the program comes with other unique benefits outside of the dollars. Stamps President's Scholars at Georgia Tech receive:
Mentoring for each cohort by two dedicated professors
Annual cohort retreats to destinations as exotic as Scotland and Iceland
Academic Search for Knowledge (ASK) Expeditions including outdoor adventure and urban study, with previous destinations including the Yosemite, the Balkans, Argentina, and Cyprus
One-on-one mentoring from professors, program staff, alumni, and current scholars
Access to special speakers, employment opportunities, dinners, and receptions
Priority freshman housing
Access to the Stamps Scholars network
Opportunity to attend a biannual Stamps Scholars National Convention
If you're looking to study engineering or computer science, this is the best full ride in the country. If you're not, well, it still might be.
When it comes to the quality of education and the scholarship generosity, Georgia Tech's Stamps Scholarship bows to no one.
Mercer University may not be a nationally-known powerhouse like Emory or Georgia Tech, but that doesn't mean they're not a great school.
Their Stamps Scholarship also checks all the boxes students are looking for. Getting the scholarship is the hard part, as they offer the Stamps Scholarship to fewer than 10 incoming students each year.
The benefits are straightforward and generous:
Full Tuition and Fees
Room and Board
Apple iPad
Up to $16,000 Enrichment Stipend over four years (including study abroad, research, internships, and conferences)
Mercer University's Stamps Scholarship stands tall among the best full ride scholarships in Georgia, and is as financially generous as any scholarship program you'll find.
In the past, Morehouse College in Atlanta offered not one but two full ride scholarships, the Stamps Scholarship and the Rugari Scholarship.
Today, their website lists only the Morehouse Academic Scholarship, given in various amounts to freshman applicants. Based on their previous history of giving full rides, it's possible theat Morehouse Academic Scholarships could go beyond covering full tuition.
However, it may be the case that the days of full rides at Morehouse College are in the past.
Oglethorpe University also has a rich history of full tuition scholarships. Here we'll mostly highlight their James Edward Oglethorpe Scholarship. This includes:
Full-tuition, valued at over $165,000 for four years
Participation in the President's Emerging Leaders Program
A stipend for a study-abroad course or an internship in Atlanta
Enrollment in the Honors College
Freshman Honors housing
A personal college advisor
While it doesn't cover room and board, the James Edward Oglethorpe Scholarship does go just beyond full tuition with the stipend.
It's far from the best of the full ride scholarships in Georgia, but it's still hard to complain.
Oglethorpe University also offers the full-tuition Civic and Service Engagement Scholarship, and it's nice to see the rare full scholarship that isn't based primarily on academics.
The University of Georgia's most prestigious scholarship rivals the other exclusive programs we've seen. We've seen a lot of generous scholarships here at College Guidepost, and frankly, this one still blew us away.
The financial benefits include:
Annual stipend for in-state students: $12,650 plus the Zell Miller Scholarship (worth $9,790 per year)
Annual stipend for out-of-state students: $20,900 plus a Presidential waiver (worth $19,040 per year)
Annual stipend for international students: $22,900 plus a Presidential waiver (worth $19,040 per year)
Housing supplement of $614 for in-state first-year Fellows and $1,228 for out-of-state first-year Fellows
Three fully funded spring travel-study programs (first through third years, valued at $9,900). In recent years, Fellows have traveled to Bali, Colombia, Costa Rica, Ecuador, Greece, Japan, Morocco, South Korea, Thailand, Tanzania, and Vietnam
One fully funded summer study abroad program to the University of Oxford immediately following the first year (valued at $8,500)
Individual travel-study grants up to a cumulative total of $9,000 (related to students' academic and professional goals; these can be combined with semester stipends for travel-study for semester or academic year)
Research and academic conference grants up to a cumulative total of $1,750
As you can see, the financial generosity of this program is unparalleled. There are also some unique experiences that go beyond what money can buy, such as:
Dinner seminars with faculty and alumni
Faculty mentoring
Internships
Research opportunities
The Pittard Foundation Fellows Library
Faced with the enviable choice between the Emory Scholars Program, the Stamps Scholarship at Georgia Tech, and this Foundation Fellowship, we might just go with Georgia's flagship state university.
Georgia is a great place to be a prospective college student, and these scholarships are worth the intensive application processes.
Please stick around for a while and enjoy some of our other resources, such as the the 9 easiest CLEP tests to earn credit for what you already know.
If the scholarships don't come through, we've also reviewed the best part-time college jobs with tuition reimbursement. Some businesses have developed some impressive programs for their student employees.
Thanks for visiting College Guidepost, and we wish you the best in your scholarship search!