17 Full Ride Scholarships in North Carolina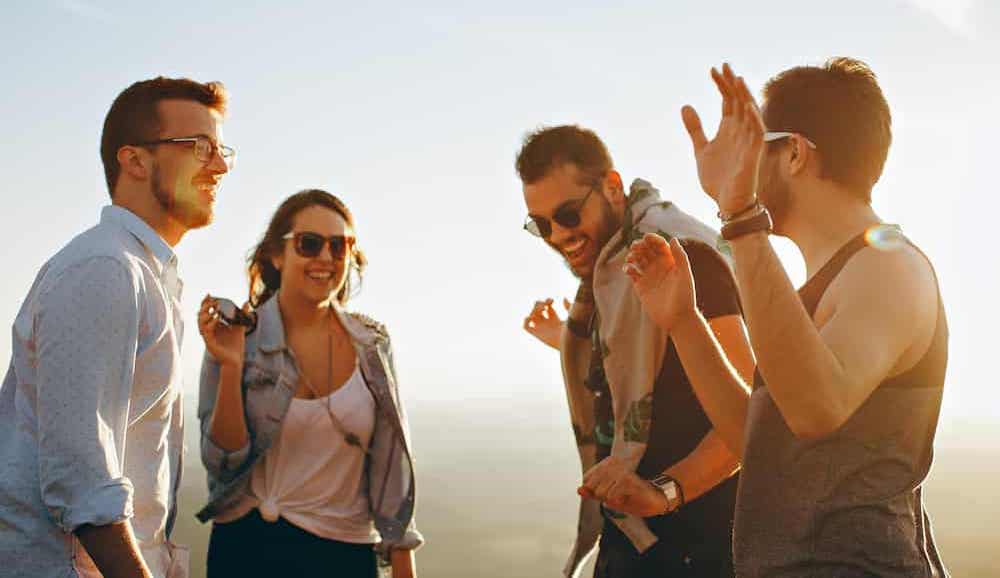 These full ride scholarships in North Carolina aren't to be taken for granted. According our database of full rides, no other state offers nearly as many full ride scholarships as North Carolina.
By full ride, we're including any scholarship that covers more than full tuition. A typical full ride will also cover room and board, course fees, and sometimes more.
If you're willing to cross the state border, Georgia is also a powerhouse in the scholarships department, with 10 full rides at top-ranked schools including Georgia Tech, the University of Georgia, and Emory University.
Heading north, Virginia only has 5 full rides, but they're at 4 of America's oldest and most prestigious universities.
We've also reviewed full ride scholarship opportunities in other popular states:
We've also compiled a list of 27 automatic full rides to choose from across America if you're among the fortunate few to be named a National Merit Finalist.
All right, let's look at these generous and prestigious full ride scholarships in North Carolina.
Full Ride Scholarships in North Carolina
We're reviewing these scholarships without ranking them, so we'll go alphabetically and start with Davidson College.
If you're not familiar with Davidson College, you should know that this is not some obscure second-rate school. Davidson College is an excellent liberal arts college and one of the Hidden Ivies. If that appeals to you, read on, because they offer not one but two full ride scholarships.
Davidson's "flagship award" is the John M. Belk Scholarship. This scholarship provides a full ride for four years, with 8 students receiving the award in each class. The Belk Scholarship includes:
100% of tuition, fees, room and board
Two $3,000 special opportunity stipends
The Charles Scholarship at Davidson is equally generous, but is only available to students from Chicago public or charter schools. Additionally, "preference is given to traditionally under-represented students, particularly Latinx and Hispanic students".
Those who do receive the award will benefit from:
The full cost of tuition, fees, room and board for four years
A book and personal expense allowance
An annual travel allowance
If you qualify for either of these Davidson College full rides, don't look back. Davidson's full rides check all the boxes, and the school's unique environment provides a rich student experience.
Duke consistently places in the top 10 U.S. universities in ranking publications, with a name as weighty as most Ivy Leagues.
In fact, Duke is the most prestigious university that we know of to offer a full ride merit scholarship. As you might expect, the Robertson Scholars Leadership Program has it all.
Financially, it's hard to find a more generous program. For eight semesters, the Robertson Scholars Leadership Program covers:
Full tuition
Room and board
Most mandatory fees
Generous funding for three summer experiences
Funding for conferences
Funding for two semesters of study abroad
While most full ride scholarships pay for just your time at school, the Robertson Scholarship goes far beyond that by connecting students to incredible conferences, summer experiences and study abroad opportunities, and then also funding those experiences.
As arguably the most prestigious full ride in America, the Robertson Scholarship also invites students into a community of Robertson alumni and connections.
This great Duke scholarship isn't just the best in North Carolina, it might be the best scholarship in America.
It's tough to follow up Duke's prestigious full ride, but the EC Scholars Program at East Carolina University is another generous package at a respected college.
Valued at around $64,000, the award covers a required study abroad experience, undergraduate research opportunities, and other exclusive opportunities at East Carolina University's Greenville campus.
The largest historically black university in the country, North Carolina A&T State University was ranked 1st among HBCUs by Washington Monthly & Money Magazine, and has been recognized for innovation and promoting social mobility.
NC A&T State's National Alumni Scholarship also lives up to its billing as a full ride scholarship, as it covers full tuition, fees, room and board.
This is yet another great opportunity in the sea of full rides in North Carolina.
That's right, North Carolina A&T State is back with another full ride, also known as the Lewis and Elizabeth Dowdy Scholarship.
Celebrating a longtime president of the university and his wife, this academic scholarship covers four years of:
Tuition
Fees
Room and board
Travel abroad during the fall and spring semester
Like the national alumni scholarship, this is a great full ride opportunity, and the opportunity to study abroad is an added bonus.
Park Scholarships are designed to attract the best students to NC State, and yes, the scholarship is pretty attractive.
Each Park Scholarship covers:
Full tuition
Fees
Room and board
Books and supplies
Travel
Personal expenses
The scholarships are valued at $116,000 for in-state students and $213,000 for out-of-state students.
This very strong financial package definitely qualifies the Park Scholarship Program as a full ride, and it also comes with other benefits such as:
Grants for research projects, service activities, and conferences
Guaranteed invitation to the Honors Program at NC State
Faculty Mentoring
A freshman seminar with distinguished guest speakers
Two team-building retreats
Experiential learning labs
A four-year leadership academy program
There are financially focused full-rides, and then there are full-rides that include a whole program of unique opportunities. This falls into the latter camp, making it one of the best full rides you could hope for.
A liberal arts college which has been recognized for its work in social mobility, Salem College offers full rides as various named scholarships. Did you see that big list of names in the heading? Well, those are all the full rides available at Salem.
Each of those named scholarships covers up to the full cost of attendance, paying for tuition, fees, room and board.
The Salem Scholars Program also launched in the fall of 2022, and enables 25 students with interests in health to be named Salem Scholars, which covers:
All tuition and fees
Special health leadership experiences including health-based study abroad and internships
Finally, there's the Salem Promise. This one is need-based, providing "up to 100% coverage of tuition and fees for North Carolina resident applicants who are Pell eligible".
Salem College boasts that they are "ranked 4th in the nation for Social Mobility because of our outstanding record of graduating students who receive Pell grants".
The Levine Scholars Program at UNC Charlotte might look normal after reading about Duke's full ride, but it's really not normal.
The scholarship covers:
Full tuition
Room
Board
A grant to implement a service project of the Scholar's own design
Four summers of experiences that will develop leadership skills, social awareness and an international perspective
With a total value of roughly $105,000 for in-state students and $155,000 for out-of-state students, this is a huge financial package. Once again, the way this program shines is in the summers, as these four summer experiences are an incredible benefit that most full rides don't offer.
It's these summer experiences that will set resumes and grad school applications apart, and what makes the Levine Scholarship at UNC Charlotte one of the best scholarship programs in the nation.
If the Robertson Scholars Leadership Program sounds familiar, that's because wrote about the program just above for Duke University.
Why is this? Well, one of the aims of the Robertson Scholars Program is to maintain the connection between Duke and UNC Chapel Hill.
In fact, every Robertson Scholar (at either school) will spend one semester at the other school.
In short, it's the same spectacular full ride we just wrote about at Duke. While Duke's name might be a little more prestigious than UNC Chapel Hill, this is once again a premier full ride scholarship.
Claiming to be the nation's first merit aid program, the Morehead-Cain Scholars Program is even more prestigious than the Robertson Scholars Program. The program boasts:
Full tuition at a world-class university
Student fees
Housing
Meals
Books, supplies, and miscellaneous
Support of the Morehead-Cain Staff
The website boasts that "The Morehead-Cain is so much more than tuition and room and board. It sets your potential free. It offers (and funds) life-changing summer enrichment and extracurricular learning experiences. It provides immersion in a dynamic student body at a world-class university. And, it promises a lifetime connection to an extraordinary community of Morehead-Cains scattered throughout the world."
Like the Robertson Scholars Program, Morehead-Cain Scholars Program arranges and funds unique experiences (including summers) throughout college.
Morehead-Cain Scholars can even receive $7,500 "for any gap year with a significant international component".
We've seen full ride scholarships, but we've never seen anything like this. If you're one of the select few to become a Morehead-Cain Scholar, take the opportunity and run!
Wake Forest University – Nancy Susan Reynolds Scholarship, Stamps Scholarship, and More
The Nancy Susan Reynolds Scholarship at Wake Forest is another excellent full ride scholarship. It pays for:
Tuition
Fees
Housing and meals
An allowance for books and personal expenses
Up to $5,000 at least one summer for approved travel or study projects
Wake Forest also offers the Leadership and Character Scholarship, for students with both academic merit and financial need.
This one has identical benefits, with tuition and fees, housing and meals, an allowance, and $5,000 for a summer experience.
Also with identical awards is the Guy T. Carswell Scholarship, giving preference to North Carolina students from Catawba, Caldwell, Burke, and Alexander counties.
The Joseph G. Gordon Scholarship is a similar full ride for "entering first-year students showing exceptional promise and leadership potential who are members of constituencies historically underrepresented in the College".
Finally, there's the Stamps Scholarship, which goes beyond the other scholarships by offering the same benefits, except it offers $15,000 instead of $5,000 for the summer learning experiences.
That's right, Wake Forest offers an incredible five full ride scholarships, as the full ride scholarship in North Carolina just keep coming!
Full Ride Scholarships in North Carolina
When it comes to full rides, no one even comes close to North Carolina in quantity or quality. The Duke and UNC scholarships are truly life-changing opportunities.
Then again, what full ride scholarship isn't a life-changing opportunity?
We wish you the best in your many scholarship applications, and we'll always be here with resources for your journey, including:
Thanks for visiting College Guidepost!