5 Full Ride Scholarships in Missouri Reviewed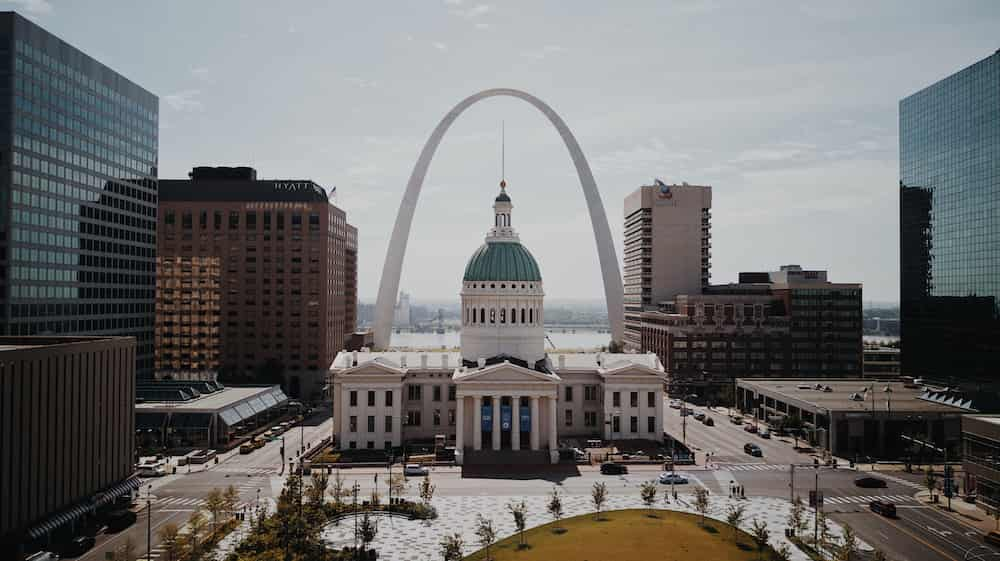 These full ride scholarships in Missouri cover up to full tuition, fees, room and board, allowing you to get a great education on the university's dime.
The best full ride scholarships often come with other benefits, such as unique experiences throughout college. Of course, there's also the prestige of earning some of Missouri's most exclusive scholarships.
Thankfully, Missouri's full ride scholarships are good enough that there's no need to cross state lines. If you are looking outside the state, we've also reviewed the scholarships in these bordering states:
If you're looking to go even further abroad, here are some more popular college destinations:
There are impressive scholarships available throughout the States, but Missouri holds its own with generous full rides from both public and private colleges.
Full Ride Scholarships in Missouri
Before we get into the scholarships, we should note that you can also stack certain scholarships and grants to pay for full tuition and fees.
This is especially true at public colleges like Missouri University of Science and Technology, Truman State University, and Northwest Missouri State University, even though they didn't make our list.
Saint Louis University is another college worthy of mention. One of America's "oldest and most prestigious Catholic universities", this private Jesuit university offers a Presidential Scholarship which covers the full cost of tuition.
It's a great scholarship at a prestigious university, but it's not quite a full ride. With that said, let's look at the best full ride scholarships in Missouri!
The Presidential Scholarship is Missouri State's most prestigious merit scholarship, and it's a bona fide full ride covering tuition and housing. Presidents Scholars receive:
$7,000 for tuition per year
$8,000 for on-campus housing per year
That's a potential scholarship value of $60,000 over four years, and out-of-state students "receive a full waiver of nonresident fees for fall and spring semesters".
To be considered, applicants must meet stringent test and GPA requirements: "31 ACT or 1390 SAT and 3.90 cumulative GPA at 6th semester". Missouri State does accept test superscores, so that's good news.
The application deadline is December 1st of a student's senior year, and requires the separate Presidential Scholarship Application.
All in all, this Presidential Scholarship at Missouri State University in Springfield fits the bill as a full ride covering both tuition and housing at a good state university.
Missouri's flagship university shines when it comes to scholarships, and no Mizzou scholarship shines brighter than the full ride Stamps Scholarship.
The Stamps Scholarship covers "up to the estimated cost of attendance". If you're unfamiliar with this phrase, you're in for a pleasant surprise. Cost of attendance usually includes full tuition, fees, room, board, and sometimes even more costs such as textbooks and stipends.
In other words, this is a very generous full ride scholarship, and then Mizzou throws an additional prize on top: $16,000 for academic development and leadership.
It doesn't get much more generous than that, and the competition for this scholarship is fierce. The minimum criteria are "32–36 ACT or 1420–1600 SAT and 3.5 core GPA".
However, even meeting the criteria doesn't guarantee you a spot in the interview process, and not all interviewed students receive the scholarship.
It's an intensive application process, but it's worth it because the University of Missouri's Stamps Scholarship is one of the most generous full rides you'll find.
The Stamps Scholarship may be Mizzou's best offering, but it's not the only full ride. National Merit Finalists have lots of full rides to choose from across America, but Mizzou's scholarship is also available for Semifinalists, who have fewer scholarship options.
The National Merit Finalist & Semifinalist Scholarship covers:
100% tuition and fees
$3,500 additional stipend
$10,940 one year on-campus housing and dining
One-time payments of $2,000 for research/study abroad
$1,000 for tech enrichment
While this doesn't compare to the best National Merit full rides, it is a great option for Semifinalists.
The Perfect Score Scholarship is another great scholarship, with the same award amounts as those listed for National Merit students above.
This requires either a 36 ACT or a 1570-1600 SAT score, and Mizzou does accept superscores. This is another great scholarship, but if you've managed a perfect score on either the ACT or SAT, you can expect to compete for any of the most prestigious full ride scholarships in the country.
Finally, we'll also mention the Mizzou Scholars Award, covering $11,000 per year. This is just shy of annual tuition and fees, but it's not a bad consolation prize at Missouri's flagship state university.
Covering full tuition plus a $2,500 stipend, the Danforth Scholars Program covers slightly more than tuition but isn't really a full ride.
However, we're including it anyway because Washington University of Saint Louis is one of America's best universities. U.S. News places WUSTL 15th among all national universities in the country, and the undergraduate business program has been named best in the nation by Poets & Quants.
While Washington University of Saint Louis no longer offers the full ride Stamps Scholarship that had in previous years, they do have quite a variety of full tuition scholarships, including:
Annika Rodriguez Scholars Program
John B. Ervin Scholars Program
Enterprise Holdings Scholars Program
Ampersand Scholarships
James W. Fitzgibbon Scholarship in Architecture
Conway/Proetz Scholarship in Art
Olin Business School Distinguished Scholars Program
Alexander S. Langsdorf Fellowships
Whew, that's quite a selection of full tuition scholarships! It's good to note that while all the above scholarships can cover full tuition, some recipients will receive smaller amounts. You'll have to review your offer letter from the university to make sure that your personal scholarship does cover full tuition.
We're still bummed by the discontinuation of WUSTL's Stamps Scholarship, but the full tuition scholarships make the bitter pill easier to swallow, and WUSTL remains one of America's best universities.
Full Scholarships in Missouri
The full ride scholarships in Missouri are limited, with Mizzou's Stamps Scholarship standing head and shoulders above the competition. And hey, if you manage to earn the Stamps Scholarship, you won't care that Missouri's other full rides leave something lacking.
Outside of school scholarships, you can also find local scholarships in your area that may have less competition.
CLEP exams are another way to save both time and money, and we've ranked the 9 easiest CLEP exams here.
Finally, there are some great tuition reimbursement programs offered by employers, and some of them pay for up to 100% of tuition.
We wish you the best in your college and career journey, and thanks for visiting College Guidepost!