Is UF or FIU better? Rankings and Majors Reviewed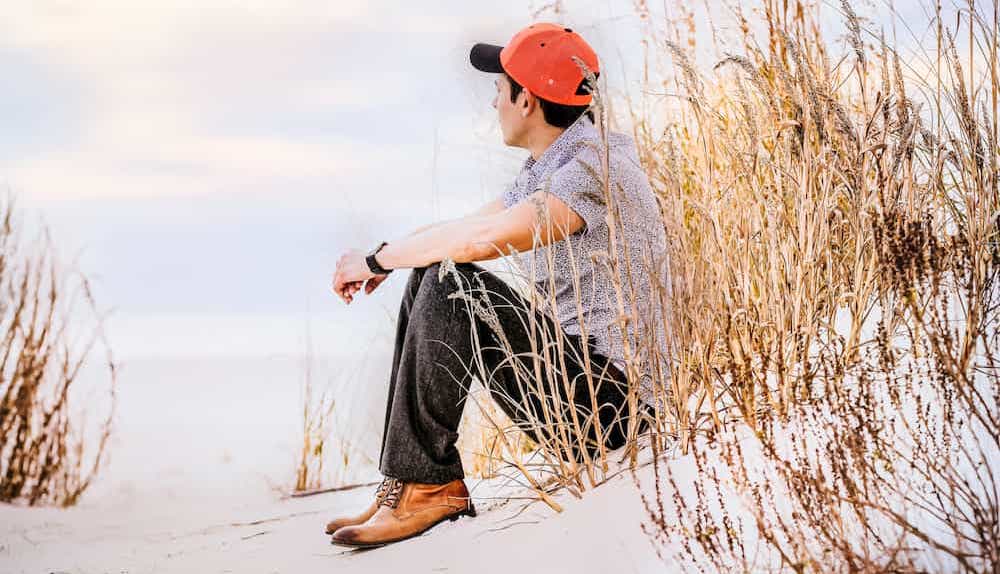 Is UF or FIU better? While both are respected public universities, the University of Florida undeniably has more prestige and places higher in national rankings.
In this article, we'll look at several general ranking publications, and then examine the popular majors at each college.
For more college comparisons on UF, you can also take a look at these articles:
We've also compared FIU with other competing universities here:
UF and FIU General Rankings
There's a lot more to a college than its rankings and prestige, but that's the topic we're looking at here, and there's simply no competition between UF and FIU.
U.S. News puts the University of Florida 29th among all national universities—that's the best of any university in Florida. The University of Florida is the state's flagship university, and despite competition from FSU and UCF, it still reigns as the most respected public university in the state.
Florida International comes in at 151st, which is still very respectable, but it's in a different tier academically.
Next we'll look at Forbes Best Colleges rankings. They look at statistics such as graduation rates, the average debt load, and expected income for graduates.
Forbes ranks UF 29th and FIU 120th. Once again, it's a respectable spot for FIU, but the University of Florida is among the nation's elite in reputation and value.
Forbes reports 10-year median salaries as $101,500 for FIU, and an impressive $117,300 for UF, which is by far the best in Florida.
Money Magazine uses similar money-related metrics in their rankings—no surprise there! Money gives UF its most impressive ranking yet, 8th in the nation. FIU falls to 134th in the Money rankings.
Finally there's Washington Monthly, which looks at a different set of data, including research, service, and promoting social mobility. These criteria actually give FIU a win over UF, as Florida International ranks 32nd and UF ranks 33rd.
It's good to see both of the schools doing well to promote social mobility and service, but academically it's clear that UF takes the overall win as the most respected university in Florida.
Is FIU or UF easier to get into?
There's a stark difference in the acceptance rates at the two universities. FIU accepts 64% of applicants, while UF only accepts 30%.
The difference in test scores for the middle 50% of admitted students is also stark. On the SAT, FIU students range from 1060-1240, while UF students range from 1300-1470. That's a difference of well over 200 points.
There's also no overlap in the middle 50% statistics on the ACT, as FIU students range from 21-27, with UF students coming in at 29-33.
So yes, FIU is much easier to get into, admitting almost two thirds of applicants. UF's application process is much more selective, which significantly higher test scores for admitted students.
Is UF or FIU better for business?
The University of Florida is a powerhouse, and nowhere is that more true than in business, as they dominate our best colleges for business in Florida rankings.
UF's Warrington College of Business offers multiple majors which have placed in the top 10 nationally, including real estate, accounting, marketing, and finance.
While FIU isn't as nationally recognized, it still has many employer connections in the Miami region.
FIU offers undergraduate degrees in:
Accounting
Business Analytics
Finance
Human Resource Management
International Business
Logistics and Supply Chain Management
Management
Management Information Systems
Marketing
Real Estate
They also have an Honors in International Business program, and an undergraduate dual degree program option.
FIU has launched plenty of successful careers in a broad area of business specialties, but UF still takes the clear win as the best college for business in Florida.
Is UF or FIU the best choice for engineering and computer science?
Engineering and computer science is the rare major in which the University of Florida didn't place first in our state rankings.
They certainly could have, though, as they continue to rack up accolades. Among public universities, UF has ranked as high as:
No. 10 in Environmental Engineering
No. 16 in Chemical Engineering
No. 13 in Biomedical Engineering
No. 12 in Industrial and Systems Engineering
No. 18 in Mechanical and Aerospace Engineering
So yes, UF is better than FIU in engineering and computer science.
For engineering programs, ABET-accreditation is perhaps more important than rankings, and FIU is still launching many successful engineering careers.
Their ABET-accredited programs are:
Biomedical Engineering
Civil Engineering
Computer Engineering
Computer Science
Electrical Engineering
Environmental Engineering
Mechanical Engineering
Is FIU or UF ranked higher for psychology?
UF once again places first in Florida with a U.S. News ranking of 39th nationally, while FIU trails a hundred spots down at 140th.
Psychology is a field where your career growth may not be significantly impacted by college rankings, but UF is clearly the more prestigious choice.
Is FIU or UF better for nursing?
There is an impartial way to judge nursing programs, and that's by looking at NCLEX first-time pass rates for graduates.
Nursing Schools Almanac reviewed those rates from the past decade, and UF averaged 93% compared to FIU's 89%.
That's a significant difference, but 89% is still a respectable success rate, and FIU has recently posted higher numbers such as 92.74% in 2019.
In terms of rankings, UF places 22nd nationally compared to FIU's ranking of 112. The University of Florida is a better school for nursing than FIU, but FIU is still very good.
Unlike other majors such as business, there's likely to be a smaller pay disparity for graduates. Certified nurses from UF and FIU are likely to earn the same salary, so that's something to consider as you review your financial aid packages from each school.
Is UF or FIU ranked higher for biology and pre-med?
Both schools are a little lower in the biology rankings than in their other majors, with UF rankings 50th and Florida International placing 203rd.
Both universities do have respected medical schools and pre-med tracks.
Is FIU of UF bigger?
FIU is significantly bigger than UF, enrolling over 46,000 undergraduate students.
UF has a low admission rate but still enrolls almost 35,000 undergraduate students.
Is UF or FIU cheaper?
The in-state tuition rates are very similar at UF and FIU, $212.71 at UF compared to $205.57 at FIU.
Money Magazine does estimate that FIU students will pay less after grants and scholarships—$9,500 compared to $10,600 at UF.
Based on the rankings and the very similar tuition rates, it seems fair to say that the University of Florida offers a better educational value for in-state students.
That's especially true if you're able to land one of the top 9 UF scholarships, which cover up to full tuition, room, board, stipends, and more.
With all that said, FIU is still an established and respected university that has been helping students launch successful careers since 1972, and they could be a great choice for you as well.
Wherever you go, we wish you the best in your college journey!