Is UCF A Commuter School? 19 Facts About UCF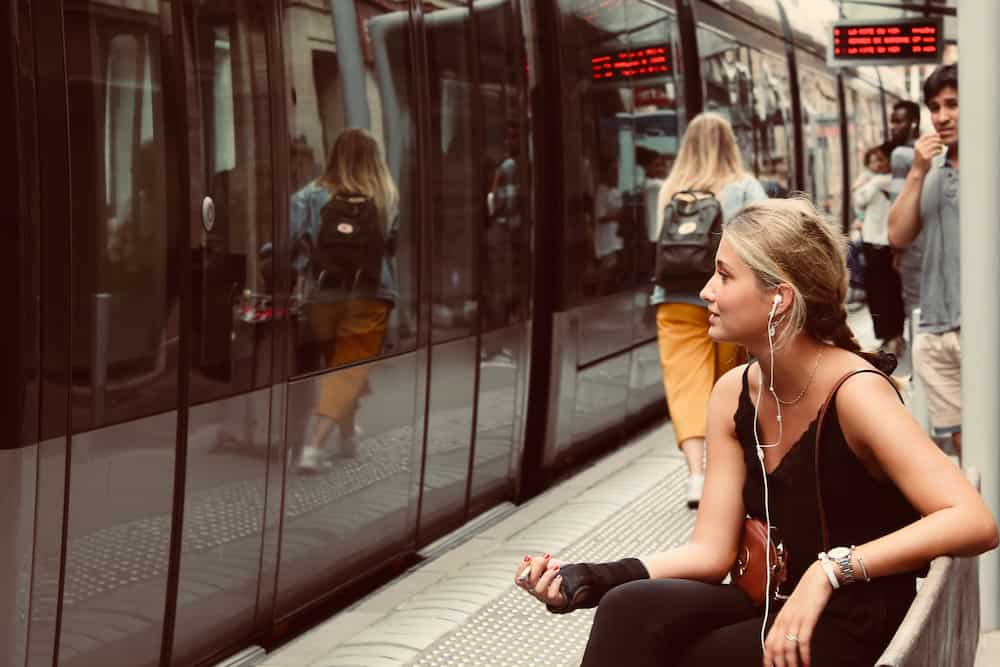 Is UCF a commuter school? It used to be, but times have changed at UCF, and we'll give you the full rundown below. While we're at it, we'll answer 17 other common questions about the University of Central Florida.
We've also written other articles if you're interested in UCF admissions and their acceptance rate, whether UCF is a good school and why, or a rundown of the best scholarships at UCF.
Is UCF a commuter school?
No, UCF is not a commuter school, even though plenty of students still study online or commute from Orlando.
To give a more thorough answer to the question, UCF was founded in 1963 to train students for careers in Orlando and Central Florida, but especially for the U.S. space program.
In the early days, UCF was a commuter school. When UCF President John Hitt took over in 1992, UCF had 18,000 undergrad students.
Hitt set about to rebuild the campus, leading to the joke that UCF stands for "Under Construction Forever".
While the UCF may have been a commuter school in 1992, it's now the largest campus in America and has more activities on campus than you'll know what to do with.
According to Redditor u/xSpookieBear, "It's only considered a 'commuter school' because there's too many students to accommodate housing on campus. The community surrounding is full of off-campus student housing.
"Campus life is very full and there's always something going on. You can get around with the shuttles and lynx bus, but it's definitely easier with a car."
So to answer the question, no, UCF is definitively not a commuter school.
Is UCF big?
UCF isn't just big—they're the biggest. UCF has more than 70,000 enrolled students.
What is UCF enrollment?
The UCF enrollment in fall of 2021 was 70,406.
Is UCF the largest university in the U.S.?
Yes, the University of Central Florida is the largest university in America. It beats out Texas A&M University and Ohio State University to take the top spot.
Is UCF a private or public school?
As you might guess by the enrollment numbers, the University of Central Florida is a public university.
UCF is one of the 12 public universities in the Florida system of public universities.
Is UCF urban or rural?
UCF's main campus is suburban, located roughly 20 minutes east of downtown Orlando. The main campus is a sprawling 1,415 acres.
As a public metropolitan research university, UCF provides a traditional on-campus living experience to students, all within close proximity to one of Florida's largest cities.
Is UCF near the beach?
UCF is about one hour's drive from the beaches near Orlando. Cocoa Beach is one popular destination that should only take an hour to drive to.
Is UCF a 4-year college?
Yes, UCF is a 4-year college. They also have an impressive array of graduate school offerings, from law school to medical school to doctoral programs.
Is UCF NCAA?
Yes, UCF is a longtime member of the NCAA. As the largest university in America, they have teams competing in pretty much any sport you could think of.
Is UCF a D1 school?
UCF football began in 1979 in Division III. They reached Division II by 1982, then Division I-AA in 1990.
In 1996, the UCF football team ascended to their current spot in Division I-A, which is now called the NCAA's Football Bowl Subdivision (FBS).
Does UCF have dorms?
Yes, UCF has dorms. Only 18% of students live in dorms owned or operated by the campus, but 18% of over 70,000 is still a mass of humanity.
Many other students live in private off-campus housing nearby.
What are the best or nicest dorms for freshmen at UCF?
Towers and Lake Claire win out in our informal Reddit poll of the best dorms for freshmen at UCF. Both are apartment-style layouts.
Of these, Towers has kitchens and is close to Knightro's, one of the better dining halls on campus.
Lake Claire is closer to most freshmen classes and offers a generous living room, your own bedroom, and a full kitchen. However, Lake Claire is further from the on-campus restaurants.
Hercules is another well-reviewed private option if you don't mind a longer walk.
Libra and Apollo are centrally located on campus and have the traditional dorm layout of shared rooms and bathrooms down the hall.
Nike and Hercules also have shared rooms, but are farther from classes. They are, however, closer to the gym.
Neptune one of the newer gyms and is also close to the gym, with apartment-style rooms.
Does UCF allow pets in dorms?
UCF does not allow pets in dorms and enforces this policy strictly. According to their website:
"The University of Central Florida (UCF) maintains a no-pets policy on campus and in its on-campus residence halls. There are occasional exceptions to that policy for service animals and emotional support animals when absolutely necessary for disability reasons, consistent with federal law and state statute."
Is UCF pet friendly?
No, UCF is not pet friendly.
The only animals even allowed on-campus are service animals, emotional support animals when "absolutely necessary", and fish in a 10-gallon or smaller tank.
Is UCF a party school?
Yes, UCF is a party school, placing 9th in America in Playboy's rankings of party schools.
With its Orlando location, UCF also leans blue politically but is a relatively moderate school.
Nearby Orlando has Disney, professional sports, and everything else you'd expect from one of Florida's prominent cities.
Is UCF a PWI (Predominantly White Institution)?
No, UCF is not a PWI or predominantly white institution, as fewer than half of UCF's enrolled students are white.
UCF reports that 45.5% of enrolled students are white. Predominantly White Institutions are colleges where over 50% of the enrolled students are white.
Is UCF a HBCU?
UCF is not a HBCU. HBCU is used to describe historically black colleges and universities.
UCF was founded to provide talent for NASA and has roots as a commuter school, not a HBCU.
In UCF's latest reports, 10.2% of enrolled students were black.
Is UCF Military Friendly?
UCF received a Military Friendly Silver Award on the 2022-23 Military Friendly Schools list.
U.S. News has ranked UCF 86th in America for veterans, with the UCF online bachelor's program ranking 8th in the country.
UCF's resources for student veterans can be found here.
Is UCF a Yellow Ribbon School?
Yes, UCF is a Yellow Ribbon School. For eligible applicants, they give the following statement:
"UCF will contribute 50% of the amount of out-of-state tuition and fees for a total of 30 eligible undergraduate dependents of student veterans and a total of 10 eligible graduate dependents of student veterans the VA will match that amount."
However, they do note that "utilizing the Out Of State waiver may be a better financial option unless the applicant is not living in the state of Florida while attending UCF".
Is UCF a commuter school? A Conclusion
We hope these answers to common questions have given you more insight into whether UCF would be a good school.
As we mentioned before, you can also check our our UCF acceptance rate review, and the best scholarship options at UCF.
We've also reviewed and ranked the best schools in Florida by major in these articles below:
Thanks for visiting College Guidepost, and we wish you the best in your college search!