5 Best Colleges for Computer Science in Florida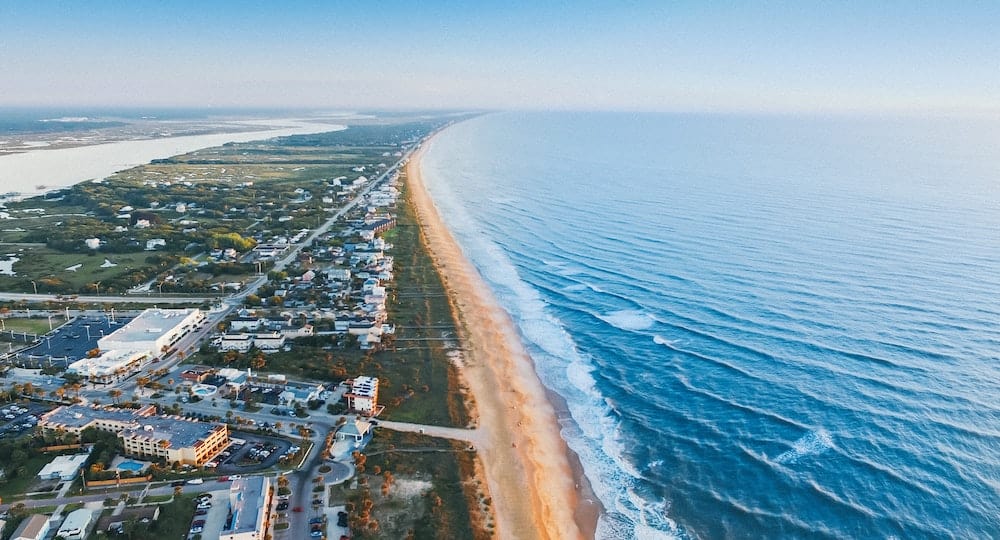 Today we're taking on the challenge of ranking of the best colleges for computer science in Florida!
Computer science prepares you for a job as a software developer—named the best job in America by U.S. News and World Report. Software developers code the systems, programs and apps that we couldn't live without, and they get paid well to do so. The Occupational Outlook Handbook reports a median annual salary of $105,590, and these jobs aren't going away. The OOH predicts 21% job growth over the next ten years.
In this article, we'll provide a summary of the colleges and universities that offer computer science programs in Florida, along with our 1st choice. We've also got rankings for the best value colleges in computer science, as well as the best overall.
With thirteen Florida colleges that are ABET-accredited in computer science, narrowing them down is no easy task. Let's start with the honorable mentions. They're all ABET-accredited, but didn't manage to crack our top five.
Honorable Mention: Florida A&M University, Florida Atlantic University, Florida Institute of Technology, Florida International University, Florida Memorial University, Florida Polytechnic University, University of North Florida, Nova Southeastern University, University of West Florida
5. Embry-Riddle Aeronautical University
Embry-Riddle is a private university founded in 1925 to "teach the adventurous to fly". It has carved out an impressive reputation since. In the U.S. News "Regional Universities South" category, Embry-Riddle ranked 11th overall, 2nd in innovation, and 20th in best undergraduate teaching.
If you prefer a small private university, Embry-Riddle offers an ABET-accredited computer science degree and a strong academic reputation. The annual tuition of over $38,000 may stand in your way, however, especially since Florida boasts some of the most highly ranked public universities in the nation.
4. University of Central Florida
UCF competes with Texas A&M for the highest campus enrollment in the nation, and it's not hard to see why. UCF has been ranked as high as 55th nationally, and boasts a staggering number of programs.
Initially founded as Florida Technological University, its goal was to train students for the U.S. space program. That cool history has led it to a cool present. Today, UCF's programs continue to win recognition in fields including engineering, computer science, and graphic design. UCF's hospitality school is also of special note, ranked first nationally and 2nd in the world.
UCF's computer science program is ranked in the top fifty in CSRankings, and placed 10th in the 2018 International Collegiate Programming Contest. They are also 3-time National Collegiate Cyber Defense Champions. UCF offers a B.S. in computer science accredited by ABET, as well as an accelerated B.S./M.S. track.
With in-state tuition under $18,000 a year, the University of Central Florida is an excellent choice for computer science majors.
3. University of South Florida
Located in Tampa Bay and enrolling over 50,000 students, the University of South Florida takes pride in its research and innovation. Among national public universities, USF ranks 7th in the number of patents granted.
USF also has ten graduate programs ranked in the top 50 nationally, in fields such as audiology, criminology, public health, and industrial and organizational psychology (ranked 2nd overall), but you're not here for those programs.
The University of South Florida's computer science program is accredited by ABET and ranked 102nd nationally by U.S. News. The computer science faculty specialize in big data algorithms, cyber security, artificial intelligence, and more.
With in-state tuition and fees under $7,000 a year, the University of South Florida offers an astonishing value in computer science.
2. Florida State University
Ranked 57th overall and 82nd in computer science by U.S. News, Florida State offers a great educational experience for computer science majors.
With B.S./M.S. pathways in computer science, you can also earn an accelerated graduate degree in the field. The computer science department also released this video on why to study computer science at FSU.
With annual in-state tuition under $7,000, Florida State's undergraduate experience and computer science programs are an incredible value.
1. University of Florida
Florida's flagship university, located in Gainesville, was ranked 16th in the nation by Washington Monthly, ahead of such prestigious universities as the University of California – Berkeley, Cornell University, and Brown University. Despite strong competition, the University of Florida still offers the best undergraduate experience in the state, and that holds true in computer science as well.
The computer science department offers several undergraduate tracks, although none are currently recognized by ABET.
Still, with a computer science program ranked in the nation's top 50 and in-state tuition just over $6,000 a year, the University of Florida is the clear 1st choice for the best college for computer science in Florida.
Thanks for reading! If you'd like to see the best colleges for computer science in another state, you can find the index here.