Is UCF Liberal or Conservative?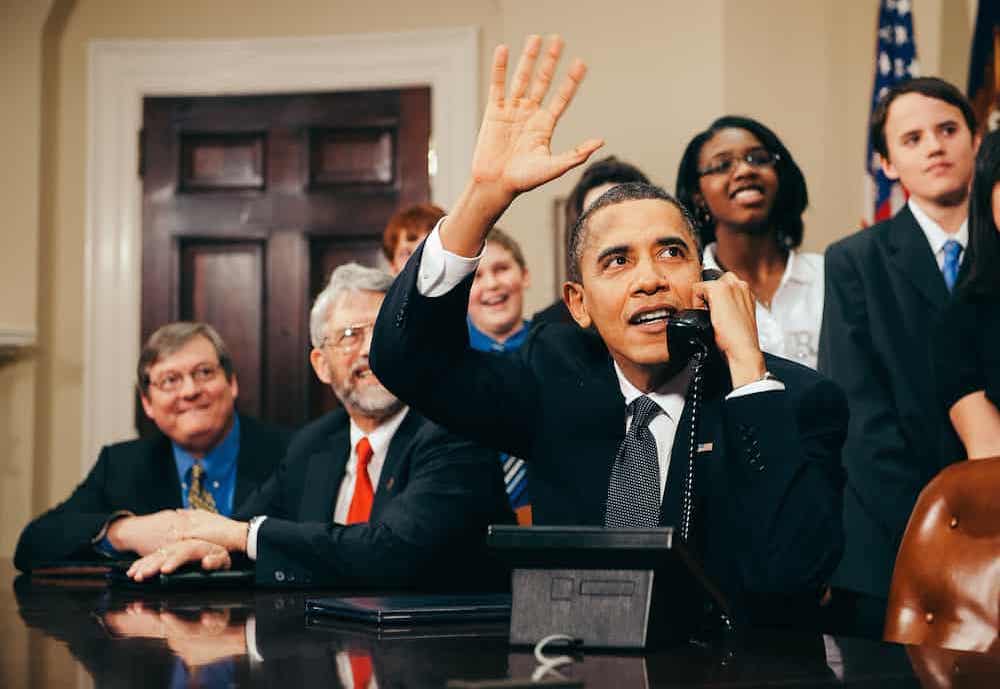 Is UCF liberal or conservative? We'll cut right to the chase and then back it up with more details. UCF leans liberal, but is relatively moderate on the scale of college campuses.
If you're considering UCF, we've also written a while slew of articles on America's largest university:
Now let's get back to the question at hand!
Is UCF Liberal or Conservative?
The University of Central Florida gets a score of 57.8 on MyPlan's college rankings of student political affiliations.
That's slightly less liberal than the University of Florida at 58.7, but much more liberal than the University of North Florida at 43.7.
More extreme examples are the University of California, Santa Cruz, which is very liberal at a 94.2 MyPlan score.
Texas A&M University falls on the conservative end of the spectrum, with a MyPlan score of 14.3.
In recent political and legal news, a Federal Appeals Court recently struck down UCF's discriminatory harassment policy, with Judge Kevin Newsom claiming that UCF's policy "objectively chills speech because its operation would cause a reasonable student to fear expressing potentially unpopular beliefs."
"Given the discriminatory-harassment policy's astonishing breadth — and slipperiness — we think it clear that a reasonable student could fear that his speech would get him crossways with the university, and that he'd be better off just keeping his mouth shut."
What do the students say?
Deborahcoffy writes a series of articles on Medium interviewing UCF students from various political ideologies, with this article interviewing UCF moderates as one example.
With UCF's location just east of Orlando, some say that the city has a more liberal vibe than the rest of Florida, which has been leaning Republican in recent years.
As Orlando resident and Redditor u/Blerg_ShutItDown writes, "I'm a bleeding heart liberal, and I find Orlando to be much more liberal than much of the rest of Florida. I think in any of the major cities you'll find liberals easily enough.
"I don't think you being a minority will matter at all, Orlando has tons of cultures and races here, it's quite a melting pot. There are colleges here, too, so the population is younger than south Florida."
Niche ran a survey entitled "How would you best describe the political beliefs of campus as a whole?", with the following results:
Progressive/very liberal 7%
Liberal 24%
Moderate 31%
Conservative 3%
Very conservative 0%
Libertarian 1%
Not sure 34%
With liberal and very liberal at 31% and conservative and very conservative at 3%, it's safe to say that UCF doesn't lean conservative.
A poll asking UCF students about their own political affiliations drew fewer responses (502), with the following results:
Republican 16%
Democratic 34%
Independent 25%
Other party not mentioned 3%
I don't care about politics 22%
While Florida has historically been a swing state, Orlando as a city does lean more blue. By voter registration, Orlando's Orange County at one point had over 217,000 registered republicans and over 361,000 registered democrats.
Current Mayor Buddy Dyer is a democrat.
Conclusion
So is UCF liberal or conservative? We conclude that UCF leans liberal, but overall is pretty average on the political scale.
UCF's location in Orlando is one of that factors that makes this location and campus more liberal, despite Florida's conservative leanings.