5 Full Ride Scholarships in Tennessee Reviewed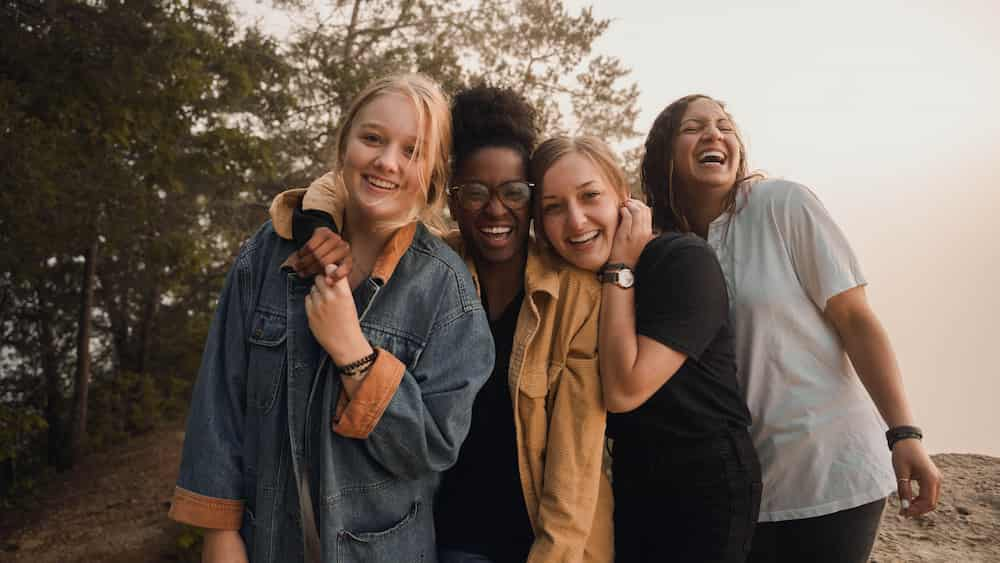 These 6 full ride scholarships in Tennessee cover 100% of tuition and more, with some including room, board, and more.
Apart from the financial benefits, these full ride scholarships come with prestige and unique experiential opportunities that serve as a cherry on top of the already generous packages.
If you're willing to cross state lines, we've written about more incredible full rides in nearby states:
The competition for these full rides can be intense, with the best students competing for a limited number of great scholarships.
If you are one of the fortunate few to earn recognition as a National Merit Finalist, you can skip the scholarship application processes entirely with an automatic full ride, offered by 27 universities throughout America to National Merit Finalists.
There are some incredible full rides in the states bordering Tennessee, but Tennessee stands up quite well on its own in the full ride department. Let's get to it!
Full Ride Scholarships in Tennessee
Scholarships come and go, and unfortunately the full ride scholarships seem to go more often than they come.
The prestigious liberal arts college Rhodes College used to offer the full ride Begllingrath Scholarship, but now only offers the $40,000 per year Cambridge Scholarship.
The Cambridge Scholarship sounds great (and it is), but it doesn't even cover tuition and fees of $52,000. While it's possible to supplement this with other scholarships and end up with a full ride, Rhodes College no longer offers a single full-tuition or full-ride scholarship.
We're reviewing these scholarships rather than ranking them, so we'll start alphabetically with East Tennessee State University. Many of these full rides only consider merit, but this one is the opposite, only considering financial need.
The ETSU Promise Plus program provides funding for "first-time, full-time freshmen eligible for the Tennessee Education Lottery (HOPE) Scholarship and the maximum Pell Grant"
The Pell Grant and HOPE scholarship alone cover over $11,000 per year, compared to ETSU tuition and fees around $9,700 per year. The remaining funds can be used for room and board, among other things.
The ETSU Promise Plus program offers what seems to be additional funding on top of those grants, along with experiential opportunities for students:
Up to $6,000 on-campus housing scholarship ($1,500 annually)
Free participation in pre-college programs including new student orientation, Preview ETSU (extended orientation), Quest and early move in.
A seat in ETSU's first-year experience course designed to support a successful transition to college
Access to faculty and peer mentors
Academic tutoring services
Career support
Free membership to the Buccaneer Family Association
This differs from the merit-based scholarships we'll see further below, but it does qualify for a full ride, offering an amazing opportunity for students with financial need.
Tennessee Tech's Presidential Scholars is pretty new, having launched late in 2021. The amount given is based on the following chart:
| | | | | | | |
| --- | --- | --- | --- | --- | --- | --- |
| Amount Per Year | ACT Score | SAT Score | High School GPA | Hope* | Hope Merit* | Year Total |
| $10,000 | 36 | 1570-1600 | 3.75+ | $4,500 | $1,000 | $15,500 |
| $8,000 | 35 | 1530-1560 | 3.75+ | $4,500 | $1,000 | $13,500 |
| $5,000 | 30-34 | 1360-1520 | 3.75+ | $4,500 | $1,000 | $10,500 |
| $4,000 | 29 | 1330-1350 | 3.75+ | $4,500 | $1,000 | $9,500 |
| $4,000 | 25+ | 1200+ | 3.40+ | $4,500 | – | $8,500 |
| $3,000 | 23-24 | 1130-1190 | 3.40+ | $4,500 | – | $7,500 |
In-state tuition and mandatory fees are $10,522 per year, which means a top-tier Presidential Scholarship combined with the HOPE and HOPE Merit awards can cover well over the annual cost of tuition.
The downside is, if you qualify academically for the $10,000 top-tier Presidential Scholarship, you can probably also qualify for a better scholarship at a better school.
At Tennessee Tech, $15,500 will cover tuition and roughly half of room and board, so it's more than full tuition but not technically a full ride.
It's a great scholarship and opportunity, but you might be able to find an even better one. Supplementing with private outside scholarships is another good way to turn an almost-full-ride into a true full ride.
University of Tennessee Knoxville – Volunteer Scholarship
This premier merit scholarship requires students to have a 3.8 high school GPA to be considered, and the actual award amounts are based on your SAT or ACT scores.
Here are the award tiers and amounts for Tennessee Residents (awards are higher for out of state students, but so is tuition).
| **ACT/SAT Score | Annual Award | Four-Year Award Amount | Four-Year with HOPE (average maximum) |
| --- | --- | --- | --- |
| 34–36 / 1490–1600 | $9,000 | $36,000 | $56,400 |
| 30–33 / 1360–1480 | $5,000 | $20,000 | $40,400 |
| 28–29 / 1300–1350 | $3,000 | $12,000 | $32,400 |
Combined with the HOPE award, this can amount to a nice pile of scholarship money. $56,400 comes out to $14,100 per year, and in-state tuition at the University of Tennessee Knoxville is $13,244.
With about $850 in extra scholarship funds to help with room and board each year, the Volunteer Scholarship end up covering more than full tuition, but won't come close to covering all of your room and board.
This is closer to a full tuition scholarship than a full ride, but it is at Tennessee's well-regarded flagship university.
As with previous colleges, you can supplement with external scholarships to get closer to an actual full ride.
Named after a former board chairman, The Ingram Scholarship Program at Vanderbilt University aims "to encourage Vanderbilt students to combine a professional career with a commitment to community service".
The Ingram Scholarship covers:
Full-tuition support each year
A stipend for a special summer service project
Additional need-based financial aid to those Ingram Scholarship recipients whose demonstrated financial need exceeds the amount of full tuition
Renewal requirements include a 3.0 GPA or higher, 20 hours of monthly volunteer service, weekly group meetings with other Ingram Scholars, and one special summer service project.
Vanderbilt ranks as high as 13th in the nation, so this full-tuition Ingram Scholarship represents a great opportunity at one of America's most prestigious schools.
For students enough demonstrated financial need to qualify, the Ingram Scholarship is even better, covering up to full tuition, fees, room, board, and the summer volunteer project.
For those students, the Ingram Scholarship is the best of the full ride scholarships in Tennessee.
Vanderbilt University – Cornelius Vanderbilt Scholarship
All the great things we said about Vanderbilt's quality and prestige hold true here, and the Cornelius Vanderbilt Scholarship doesn't let us down either.
As far as the amount, this is a full-tuition scholarship for all recipients, and a full ride for those demonstrating enough financial need:
"Cornelius Vanderbilt Scholars receive full tuition, plus a one-time summer stipend for an immersive experience following the sophomore or junior year. Vanderbilt will provide additional need-based financial aid to those Cornelius Vanderbilt Scholarship recipients whose demonstrated need exceeds the amount of full-tuition."
With a 3.0 GPA required for renewal, this is very similar to the Ingram Scholarship but without the service requirements.
As a premier merit scholarship at one of America's strongest schools, you can expect the competition for the Cornelius Vanderbilt Scholarship to be fierce.
Full Ride Scholarships in Tennessee
Tennessee has some great scholarships and great schools, and we're only disappointed by the full ride scholarships in Tennessee when we look over at the greener scholarship pastures of North Carolina.
These scholarships we reviewed can all cover more than the cost of tuition, but none of them cover 100% of tuition, room and board unless students demonstrate significant financial need.
Two other options to save tuition money are CLEP exams and tuition reimbursement programs.
We're big fans of CLEP exams because they save both time and money, and we've reviewed the 9 easiest CLEP exams right here.
Many employers also offer a couple grand in tuition reimbursement, but other employers offer surprisingly generous packages that can pay for up to full tuition.
We hope you've enjoyed your visit to College Guidepost, and we wish you the best in your scholarship and college search!