6 Full Ride Scholarships in Colorado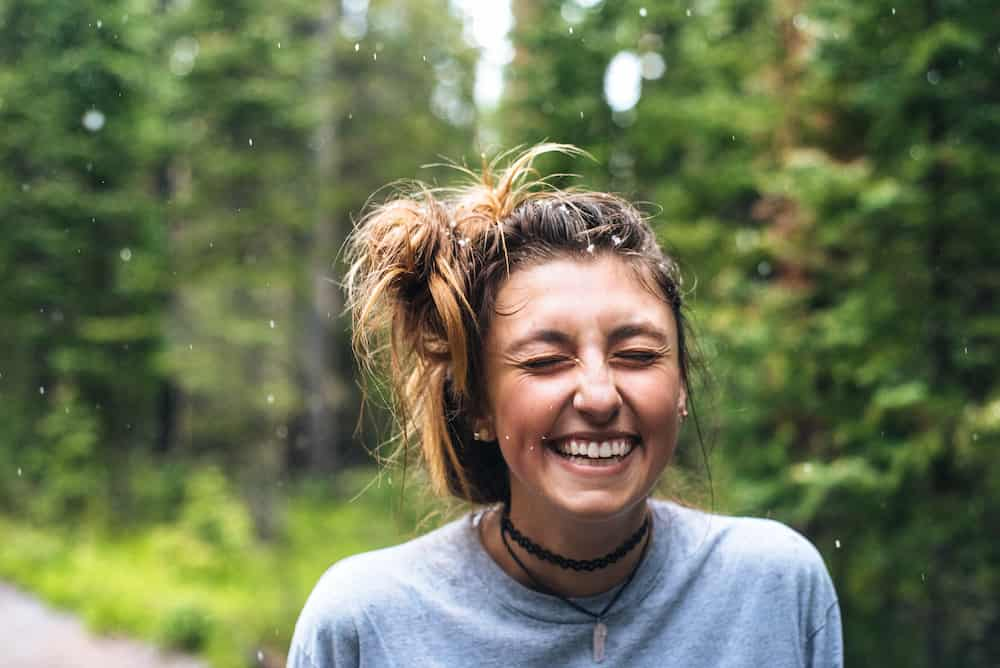 These full ride scholarships in Colorado include some of the state's most prestigious universities, and can provide well over 100% of tuition costs for four years of college.
If you're looking beyond Colorado's borders, we've also reviewed full ride scholarships in these popular destinations:
Of course, Colorado's a great state, and there's no need to leave to find generous scholarship packages, so let's dive in.
Full Ride Scholarships in Colorado
Before we get to Colorado's full ride scholarships, we'll take a brief detour to mention the honorable mentions.
Front Range Community College has several good scholarships, and we'll just highlight the Care Forward Colorado Scholarships.
These Care Forward Colorado Scholarships pay for 100% of "tuition, fees, and course materials" for up to 3 semesters in the following 11 tracks:
Advanced Pharmacy Technician—26 credits (2 semesters)
Clinical Emergency Medical Technician—24 credits (2 semesters)
Dental Assisting—46 credits (2 semesters)
Emergency Medical Technician—12 credits (1 semester)
Integrative Health & Wellness Coaching—24 credits (2 semesters)
Massage Therapy—20 credits (3 semesters)
Medical Assistant—26 credits (2 semesters)
Nurse Aide (CNA)—5 credits (1 semester)
Practical Nursing Certificate—43 credits (3 semesters)
Phlebotomy—5 credits (1 semester)
Sterile Processing—18 credits (1 semester)
Colorado Mesa University's merit scholarships include the Distinguished Scholarship, which covers 100% of tuition.
Colorado Technical University in Colorado Springs doesn't hold up as well, with the CTU Scholarship Fund paying a maximum of $2,000 a year for merit scholarships.
The CTU Patriot Scholarship does pay full tuition to "wounded active duty service members or veterans as well as spouses, caregivers, and college-ready dependent children."
Metropolitan State University Denver also only gives $2,000 a year through their Presidents Academic Achievement Scholarships.
CU Boulder's tuition stands around $15,000 a year, and the CU Boulder Esteemed Scholars Program pays up to $7,000 a year through the Joseph A. Sewall Scholarship.
The University of Colorado Denver doesn't disclose their merit scholarship amounts, but does have the Displaced Aurarian Scholarship, paying full tuition and fees for descendants who were displaced when the Auraria Higher Education Campus was built.
The University of Colorado Colorado Springs (UCCS) has the UCCS Chancellor's Award of $10,000 per year, compared to annual tuition and fees just over $11,000 per year. This isn't a full-tuition scholarship, but it's pretty close!
CSU Pueblo is similar, with Presidential Scholarships covering $8,000 a year and annual tuition just under $11,000.
Many state and community colleges don't disclose specific merit scholarships but may have full-tuition awards available, including:
Aims Community College
Arapahoe Community College
Colorado Mountain College (CMC)
Community College of Aurora (CCA)
Community College of Denver (CCD)
Red Rocks Community College (RRCU)
University of Northern Colorado (UNCO)
Private universities' scholarship generosity can also vary greatly. The University of Denver offers a Chancellor's Scholarship of $28,000 a year plus $3,000 for room and board, but their tuition alone is almost $37,000 a year.
Colorado Christian University does have a full-tuition scholarship, the World Changers Scholarship. This covers 100% of tuition but no room or board, so it didn't quite make the cut to join our full ride scholarships in Colorado.
We have to admit, we weren't expecting the best full ride in Colorado to be offered by the Colorado Garden Foundation, yet here we are.
The Colorado Garden Foundation Full Ride Scholarship provides everything we look for in a full ride, and is available to an "incoming freshman resident from Colorado at a publicly funded Colorado college or university".
Scholarship benefits include four years of:
Full tuition
Fees
Room
Board
All required books
A laptop computer and printer at the start of freshman year
Applicants must major in one of the following fields:
Agriculture Business
Agriculture Education
Horticulture
Floriculture
Landscape Architecture
Botany
Plant Biology
Plant Pathology/Science
Nursery & Landscape Management
Environmental Horticulture
Agronomy
Applications are "reviewed and judged by Colorado Garden Foundation in order to choose
one winning application", and finalists will travel to Denver for an interview with the board of directors of the Colorado Garden Foundation.
Hey, it's not what we expected, but it's a full ride at any of Colorado's respected public universities, and the CGF Full Ride Scholarship is absolutely worth applying for if you're planning to major in one of these fields.
The Colorado School of Mines is known best for its engineering and technical programs, and has won recognition nationally for the unique learning environment and academic quality. We wrote more about them in our rankings of the best colleges for computer science in Colorado.
The Harvey Scholarship Program at Mines pays for 100% of tuition and fees for 8 semesters, as well as one summer Field Semester.
While this doesn't pay for room and board, it does also provide a Travel Grant and Enrichment Grant of undisclosed amounts.
The Grewcock Presidential Scholars Program also covers full tuition and fees, and "funds extracurricular learning experiences and leadership-focused programming". Again, the details are murky here, but this is definitely covering more than tuition, so it's worthy of inclusion among the full ride scholarships in Colorado.
The Colorado Scholars Program is another great full-tuition scholarship based on merit and financial need, and the E-Days Scholarship also provides full tuition.
The competitive Monfort Scholarship at CSU Fort Collins requires students to place in the top 5% of their graduating class, and submit an application "including evidence of leadership, service to community and school, and outstanding character".
This scholarship application is definitely worth it, as recipients are awarded:
Full tuition
Fees
Room and board stipend
Book allowance
The Monfort Scholarship can be renewed for up to 8 semesters, or when a student's degree is completed (whichever comes first).
This is a great full ride scholarship at one of Colorado's best universities.
Pikes Peak State College has grown from its days as a community college, and now offers some great merit scholarships.
Scholarships from the PPSC Foundation vary in amount but can "help pay for tuition and fees and some also cover books and other costs of attending".
The Kane Family Foundation Scholarship takes care of "tuition, fees, and required books", but it only good for up to 4 semesters.
While less impressive than the other full ride scholarships in Colorado, these can pay for more than 100% of tuition at a respected state college.
Full Scholarships in Colorado
The best full ride scholarships in Colorado can be a little stingy with room and board, but they're still great offers at respected universities.
You can also check out our guide on how to find local scholarships in your area, as these often have less competition than national scholarships.
The national ones can be great too, though, and we've reviewed the 14 best scholarship search engines and how to use them in your own scholarship hunt.
Colorado is a beautiful state to embark on your college journey, and we wish you the best!