14 Best College Scholarship Search Engines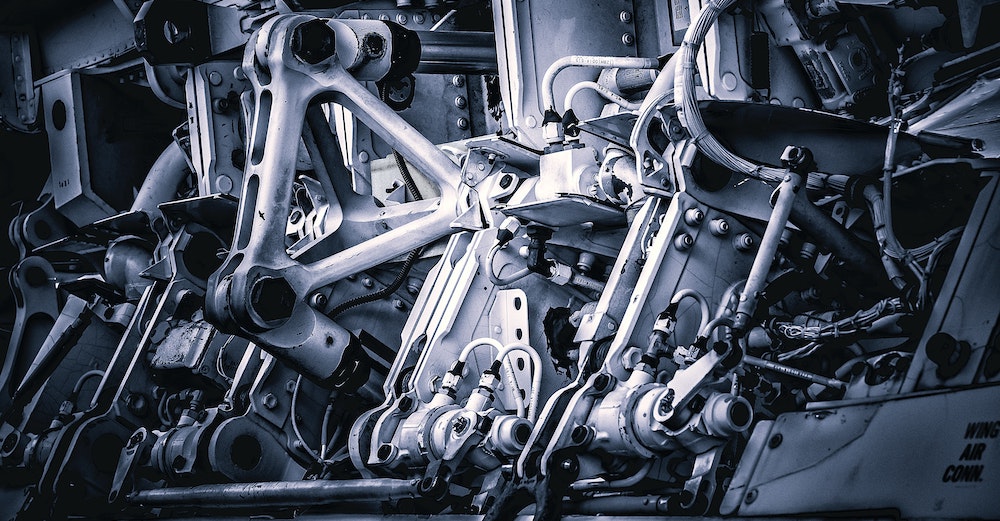 The best college scholarship search engines have different strengths, but they're all designed with a simple purpose—to help you find scholarships! Not just scholarships, but scholarships that are a good fit for you, so you'll have a higher change of winning on each application.
Some of these scholarship search engines do a better job than others, so we've narrowed the field to 14, with a summary, strengths and weaknesses for each engine.
Traditional powerhouses Fastweb and Cappex didn't make our list. Their strength is pure volume of scholarships, and it's outweighed by required sign-ups, limited sort and search settings, too many ads, and new competitors who offer the same volume without the drawbacks. Each of our top 14 offered brought something unique to the table.
Before we get started, we should mention we've already done the hard work of finding the best scholarships in categories like full rides and National Merit scholarships, so check out those articles for more scholarships you won't want to miss.
Scholly hangs its hat on its "proprietary scholarship matching algorithm", and also offers a professional and clean interface via both the website and an app.
They also have some big-name partners such as Disney, Netflix, Adidas, and the Obama Foundation.
Scholarship matching algorithms are nothing unique and it's hard to know if Scholly's is worth signing up for, but the clean and modern user experience means you won't waste too much time trying Scholly out.
Describing themselves as "the most powerful next-gen scholarship platform", ScholarshipOwl uses a the familiar questionnaire scholarship-matching, again requiring sign-up to view any scholarships.
They boast of 6 million users and a 4.5 TrustPilot rating. Their value proposition is focused on showing only vetted scholarships and allowing you to complete scholarship applications from within the website.
Similar to Scholly, there's nothing that ScholarshipOwl does blatantly wrong and they offer a clean, modern interface compared to older competitors like Fastweb. However, as we move up in our list we'll find sites with more search options than the simple questionnaire match.
One of the bigger names in scholarship searches, Niche does show a fair amount of ads, but they make up for it with a great database of scholarships.
While you can do the classic sign-in and questionnaire, you can also utilize their very nice filter system without signing in at all. From there, it's easy to click on direct links to scholarship provider sites.
Peterson's does require a sign-up, but once you're in they offer multiple ways to view and sort scholarships, and they're the first engine in our countdown to offer a search feature. For example, if you're a mom, you could search mom or parent and quickly find a few matching scholarships.
Despite the sign-up requirement, Peterson's makes our list for their huge volume of scholarships and for being a scholarship search engine that actually has a search feature.
Going Merry does a great job utilizing modern technology to make the scholarship smoother and faster for students.
Their distinctives are auto-filled forms (so you don't have to type out your long address over and over), bundled scholarships (apply for multiple scholarships at the same time), a nice mobile app, a good database of local scholarships, and a good system for connecting with your high school counselor.
If your high school already uses Going Merry, that's great. Use it and know that it's a very solid scholarship search engine and does a great job making modern technology work for you. It doesn't rank higher on our list simply because of the limited features and flexibility—you have to sign up, and it works primarily through the classic questionnaire match system.
We like Unigo mostly for their categorized lists of scholarships you can view without logging in, and specifically their collection of "weird scholarships" which do live up to their name. If you're a short left-handed redhead, for example, they claim to have quite a few scholarships for you.
The user interface is bad and the ads are intrusive, but Unigo doesn't make our list for being better. They make our list for being different, and you might just find some scholarships there that you won't find elsewhere.
Chegg makes our list for the simple reason that they have a nice search feature you can use without logging in. Just go to the site, type in your scholarship keyword, and you're in business. Combine that with a good database size, and you have a simple, fast, and powerful tool to look up specific scholarship keywords.
Chegg doesn't shine as a comprehensive scholarship solution, but it does shine as a simple search engine, and sometimes that's exactly what you need.
That's right, we just linked directly to google.com. How will that affect our SEO? No idea. But let's get back to the point—good old Google is a solid tool for searching local scholarships.
Think "scholarship" plus your county name, school name, city name, or state. Or if you have a rare talent, achievement, or skin disease, try typing it in with "scholarship" and seeing what pops up.
While a lot of scholarship websites will show you the same scholarship results, Google can catch those little scholarship fish that slip through the nets. Then again, you probably don't have time to sift through all the search results, so let's move on.
It's an older site (launched in 1999), but they do so much right. An old but clean interface, a great search feature with no login, and scholarship and grant categories if you prefer to browse that way.
It's so simple there's not much more to say, and that's a good thing. Just go there and find scholarships—that's what the best college scholarship search engines are supposed to do!
First off, let's crown these guys for winning the best domain name. Second, let's congratulate them for not totally blowing it.
So many people ask if Scholarships.com is legit that we wrote an article on them. Fortunately, they are legit, and they're a pretty decent scholarship site.
They have a huge database of scholarships, 24 categories (and hundreds of subcategories) you can access without logging in, and a matching tool if you'd like to sign up. The subcategories and database size push them above CollegeScholarships.org, but the two sites have a pretty similar feel, and we recommend them both.
It's just a little website run by a college counselor, but she has an easy-to-navigate website with scholarships broken down into a lot of helpful categories.
The number of scholarships on the site is low, but that means you can quickly check for any good fits. You really shouldn't use only JLV College Counseling in your scholarship search, but you should use it. There we go shoulding again, sorry.
Bold is another fancy modern scholarship site, and they beat out competitors like ScholarshipOwl and Going Merry in our rankings. A modern design, no ads, questionnaire matched scholarships and categories of scholarships, or you can look at the entire list—all without logging in.
Because they also solicit scholarship donations, they will offer scholarships that rarely show up elsewhere. As we mentioned earlier, this is a big deal. You only need a couple resources to find the major scholarships, and then you need to find the scholarships that aren't on every site—and Bold is great for that.
Not all Bold scholarships will show up elsewhere, making this one of the best college scholarship search engines on the web.
Time is money in your scholarship search, and CollegeBoard saves you time with a hefty database, no ads, a clean and fast interface, and vetted scholarships.
They don't have a useful search feature so you have to go the questionnaire route, but you can do that quickly and without signing in.
Sometimes nonprofits do really helpful things, and this is one of those cases. Along with our first choice, CollegeBoard's search engine makes a great cornerstone for your scholarship game plan.
Governments do helpful things sometimes too, and the U.S. Department of Labor put together the best scholarship search site on the web. There's no login and the site's interface is clean and easy to understand.
The filter options are thorough and useful, and you can filter by multiple categories at once. There's also a great search feature. Combine that with the sheer volume of scholarships listed here, and we have a winner.
The Career OneStop tool takes the strengths of some of the best sites and rolls them into one with no ads or sign-up, and that's why it takes the top spot in our ranking of the best college scholarship search engines.
Before you go, we've also listed the best scholarships in various categories right here at College Guidepost. You can check out our latest scholarship articles here. Happy hunting!