Best Colleges for Biology and Pre-Med in Florida • 3 Excellent Schools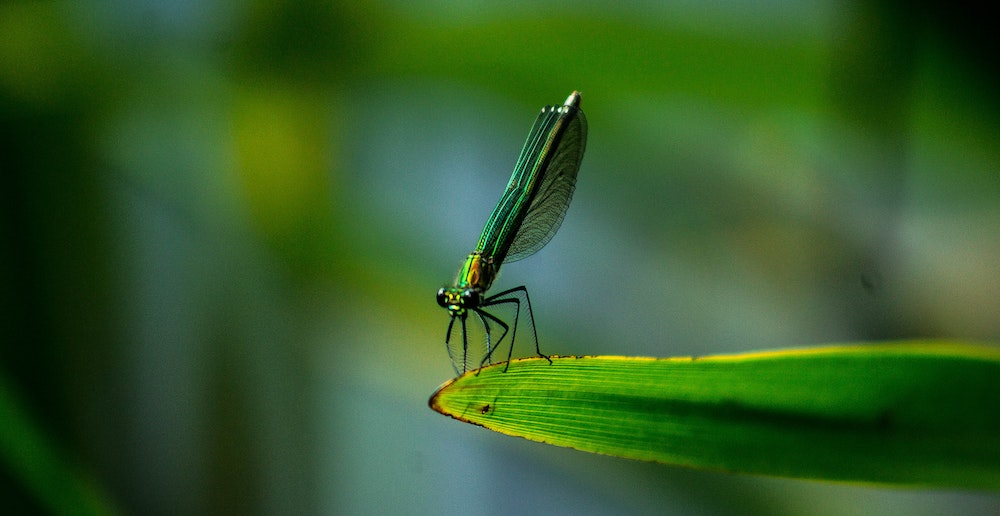 The best colleges for biology and pre-med in Florida include one public university known for its excellence in science programs, as well as a private liberal arts college that offers a more personal academic experience.
Your local college may also be a good choice, as there are plenty of good options in a state known for its great universities. Florida Atlantic University (FAU), Florida International University (FIU), and the University of Central Florida are all good options that didn't make the cut to our top three. The liberal arts focused Stetson University also makes a great choice.
If you want to enjoy in-state tuition rates without traveling far from home, several Florida universities are also known for their stellar online programs. In fact, one Florida college placed 2nd in our rankings of the 22 best online colleges in America.
All right, let's get down to business with the 3 best colleges for biology and pre-med in Florida.
Best Colleges for Biology and Pre-Med in Florida
One of only two Florida universities ranking in the top 100 national colleges in the biological sciences, the University of Miami is known for its academic strength in the sciences.
The University of Miami's Department of Biology prides itself in being an "integrative biology department that cultivates interactions that traverse traditional interdisciplinary boundaries". At the undergraduate level, the practical effect of this value is the department's emphasis on "developing novel cross-disciplinary courses and exposing our students to cutting edge research through direct involvement in research lab groups".
Undergraduate programs include:
Bachelor of Science (B.S.) degree in Biology
Bachelor of Arts (B.A.) degree in Biology
Five year B.S./M.S. degree in Biology
Through the biology honors program, undergraduate students also have the rare "opportunity to do original research in an area of your choice, working closely with a faculty member".
Research in the Department of Biology primarily is focused on five areas:
Neuroscience & Behavior
Development & Disease
Biodiversity & Global Change Biology
Microbiome Biology & Species Interactions
Tropical Ecology & Evolution
The University of Miami's reputation as a great school in the science and medical departments holds true with the biological sciences, and we're ranking Miami 3rd among the best colleges for biology and pre-med in Florida.
Rollins College is a liberal arts college that regularly ranks 1st among all colleges in the U.S. News Southern Region. Rollins offers three majors in the biological sciences:
Biology
Marine Biology
Biochemistry / Molecular Biology
The program aims to "expose students to a wide variety of classroom, laboratory, and field experiences fundamental to the life sciences, enabling them to think critically, learn technical skills for solving biological problems, and communicate biological information both in oral and written formats".
These degrees offer great opportunities to work closely with professors due to the smaller class sizes, and undergraduate students are also able to conduct independent research early on.
While unique tracks within biology are sometimes not offered by smaller universities, Rollins does allow students to concentrate on areas of biology that they find interesting. Opportunities for international study and trips further round out a great and highly-personal program.
The Bush Science Center at Rollins College also ensures that students won't be disadvantaged compared to those studying at the bigger state universities, with high quality facilities that are designed to enhance the educational experience.
With its smaller feel and liberal arts background, Rollins College offers a unique experience that the big universities can't replicate, all without compromising on academic quality. We're handing Rollins the silver medal in our rankings of the best colleges for biology and pre-med in Florida.
The University of Florida has the best academic reputation of any of Florida's many public universities, ranking in the top 25 nationally according to Forbes and Washington Monthly. The sciences are no exception, as multiple publications put the Gators 1st in Florida for biology.
In addition to proven academic quality, the University of Florida's biology tracks give student a unique opportunity to specialize in different areas of biology. "Students specialize by selecting one of seven tracks designed to prepare them for careers in medicine (Preprofessional), life sciences research, private industry, agriculture, government service, and education."
These paths are composed of over 100 life science electives, which "range from microbiological to wildlife ecology; from animal diseases to human diseases; and from agricultural to native habitats". Wow, talk about options—we can't accuse UF's biology program of lacking breadth.
For those looking into 5-year B.S./M.S. programs, the University of Florida also has some great choices, with M.S. programs in:
Biochemistry and Molecular Biology
Botany
Medical Sciences
Zoology
Each of these thesis-based master's degrees may offer tracks within its program as well. For example, the biochemistry and molecular biology program has 3 tracks: Metabolism and Metabolomics Research, Molecular Biology Research, and Structural Biology Research.These tracks require a faculty research mentor, and research opportunities are also available at the undergraduate level.
For those looking to study biology as a pre-med major, there are more great university resources. The UF Pre-Health Academic Advising Team has the specific goal of helping students prepare a great application package for medical or dental school.
The clear road maps and personal guidance from these academic advisors can make a huge difference in preparing your medical school application, and there's no substitute for an early emphasis on taking courses and gaining experiences that will set your application apart.
Florida's flagship university offers the state's best academic education, combined with some great programs that deliver a truly unique experience in the biological sciences. Checking all the boxes, the University of Florida places 1st among the best colleges for biology and pre-med in Florida.