The 7 Best Colleges for Nursing in 2022 (BSN)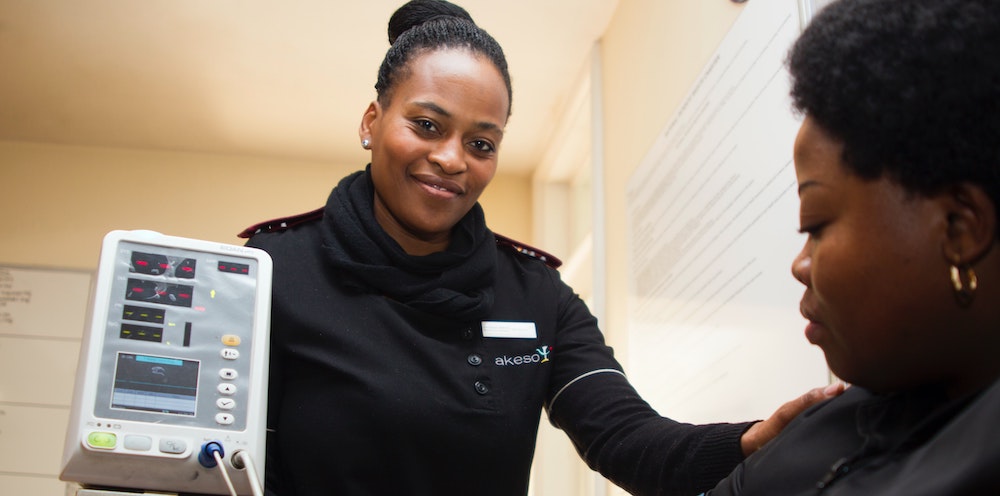 The best colleges for nursing can launch your career in a rewarding and high-demand career. Nurses are in such short supply that they can often make much more than a typical salary by through overtime pay or travel nursing. While it's unclear whether this trend will continue, it is clear that nursing will provide a steady income and have plenty of demand for years to come.
Before we get into the best colleges for nursing, we've also compiled a list of the 54 best nursing scholarships in the U.S., which can be used at any college! Scholarships can relieve stress and give you more time to focus on your demanding nursing coursework, so make sure to check those out. You can also look for local scholarships that may have less competition.
Before we get to the top seven, we'll list a five exceptional nursing programs that earn an honorable mention:
Georgetown University
University of Maryland
University of North Carolina at Chapel Hill
University of Pittsburgh
University of Texas Health Science Center at Houston
The fact is, there are hundreds of nursing colleges which can equip you for a great career in nursing. Regional and local connections are also a big deal. If you're looking to work in a specific state, that state's biggest nursing program may give you better professional connections than any of these colleges, so be sure to consider location in your college search.
You came for the rankings though, and we're here for you! These research and clinical practice powerhouses are provide unparalleled nursing education and have state-of-the-art simulation facilities, and that's why they're the best colleges for nursing in the country.
7 Best Colleges for Nursing
The UCLA School of Nursing is 9th nationally in nursing research funded by the National Institutes of Health, and half of their faculty are fellows in the American Academy of Nursing.
This translates into the clinical side, where UCLA has over 200 community partners and also boasts the Ronald Reagan UCLA Medical Center, "a state-of-the-art, technologically advanced, million-plus square foot hospital that that features 520 private rooms and numerous specialty clinics".
UCLA has emphasized funding for their nursing programs and has seen their national rankings continue to rise as a result, so you can expect a high-quality education, a respected degree, and plenty of job opportunities after graduation.
With over 12 million per year in research funding, Emory University's Nell Hodgson Woodruff School is a powerhouse in research (and a mouthful to pronounce).
With abundant clinical opportunities in the greater Atlanta area, Emory's nursing programs have been ranked as high as 2nd nationally.
This rich student experience leads to a 97% employment rate within 6 months of graduation. With great clinical opportunities and some of America's most prestigious medical researchers, Emory University is a great choice for nursing students.
NYU has long been a nursing powerhouse, ranking 7th in NIH funding. With the highest median salaries of any NYU college, the Rory Meyers College of Nursing provides a comprehensive educational experience that prepares BSN students for clinical excellence.
With an emphasis on innovation in both research and educational programs, NYU does a great job at integrating modern technologies and recent developments in nursing into its programs. If you're looking to become a nurse in New York or anywhere, NYU is a fine choice.
Penn Nursing took home the 1st-place ranking from U.S. News in 2022, and not without reason. Their program boasts a state-of-the-art simulation lab, and their clinical practice is done in teams so that students can help each other learn. Finally, their well-developed mentorship program prepares BSN students for many different patient care settings.
The program also includes dual-degree opportunities, opportunities to earn credit towards a Master's degree, and other interdisciplinary opportunities.
If you're considering a nursing degree at the University of Pennsylvania, it's hard to go wrong.
With over 130 years of experience in training nurses, the University of Michigan has earned a reputation for great nursing education that's respected throughout the Midwest and the whole U.S. Some of the program's strengths include world-class faculty, high-tech simulation exercises, and presentations from renowned scholars in the medical field.
With a 98.06 NCLEX pass rate, a 99% employment rate, and an average starting salary of over $60,000, you can be sure that employers will respect your nursing degree from the University of Michigan.
The University of Washington is one of the greatest nursing innovators in higher education, using interactive scenarios in their Learning Lab to train students on nursing skills safely, before they advance to supervised clinical work. The program includes over 1,000 hours of 1,000 hours of practical patient care experience at great hospitals like Seattle Children's Hospital and the University of Washington Medical Center.
The University of Washington takes 2nd in our list because of the thorough clinical experience that each BSN student receives. A UW nursing degree commands respect throughout the U.S., and also gives you the confidence to provide excellent clinical care to patients.
Duke is known as one of the best colleges in the country and that holds particularly true in nursing, where they have won consistent accolades from U.S. News and others. In 2022, their BSN program ranked second overall, while four nurse practitioner programs and four online programs took 1st in the nation.
Duke's greatest strength is research, and that carries over to the brilliant faculty that Duke attracts. It was also one of only three schools in the U.S. to earn five-year accreditation by the Society for Simulation in Healthcare (SSH) in Teaching and Education.
Their accelerated BSN program boasts other benefits such as state-of-the-art facilities, early consideration for a BSN-MSN pathway for students with a 3.0 GPA, and clinical learning with a small faculty-to-student ratio (usually 1:6).
Duke's nursing school is a point of pride for the entire university, and it takes first place among the best colleges for nursing majors.
Now check out those great nursing scholarships to help fund your education. You may not write many essays as a nurse, but learning how to write good scholarship essays could help you avoid that college debt load, or at least pay it off sooner!