3 Best Colleges for Computer Science in Georgia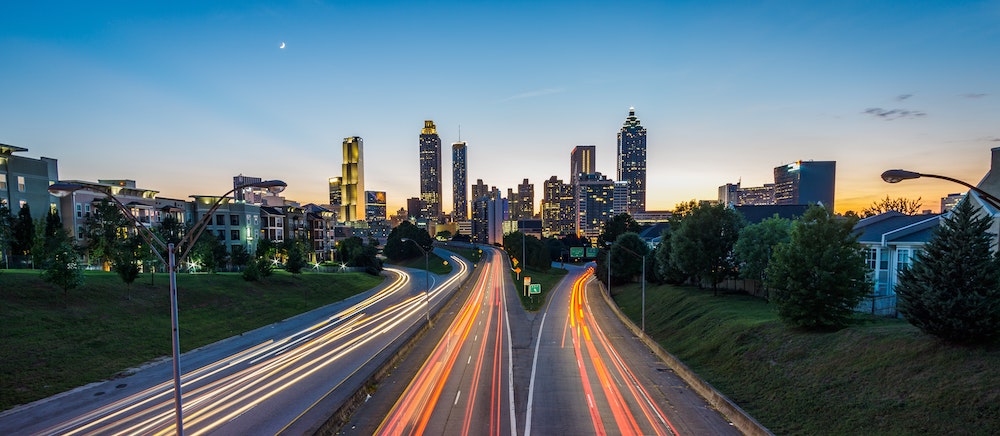 As we compare the best colleges for computer science in Georgia, two storied institutions duke it out for the top spot.
Computer science prepares you for a job as a software developer—named the best job in America by U.S. News and World Report. Software developers code the systems, programs and apps that we couldn't live without, and they get paid well to do so. The Occupational Outlook Handbook reports a median annual salary of $105,590, and these jobs aren't going away. The OOH predicts 21% job growth over the next ten years.
Georgia has two of the best universities in the nation, and their computer science programs are no exception, but the 3rd-place institution is also worthy of consideration. Of course, there are more options if you want to cross state lines. Here are are best overall and best value colleges for computer science. Now, back to Georgia with our honorable mentions and our countdown of the best colleges for computer science in Georgia.
Honorable Mentions: Augusta University, Georgia College and State University, Georgia Southern University, Kennesaw State University, Valdosta State University, and the University of West Georgia are all accredited by ABET in computer science. Mercer University and Georgia State stand out here, with strong national reputations… but not quite strong enough to make our top three.
3. University of Georgia
The University of Georgia, located in Athens, competes with Georgia State for the highest enrollment in the state. The university is ranked in the top 50 nationally by U.S. News, with the computer science program coming in a very respectable 102nd overall.
Their department of computer science was founded in 1984, and has grown to 33 faculty and over 1,000 undergraduate students, with majors in computer science, data science, and cybersecurity. The University of Georgia also has two 5-year B.S./M.S. pathways, which they call "Double Dawgs" programs. These lead to M.S. degrees in computer science or artificial intelligence.
The University of Georgia has also been named a National Center of Academic Excellence in Cyber Defense Research (CAE-R) by the NSA. With tuition and fees just over $12,000 a year for Georgia residents, the University of Georgia is a great choice for computer science majors.
2. Emory University
Emory University is a private liberal arts university, founded in 1836 and located in the Druid Hills neighborhood in Atlanta. With an undergraduate enrollment just over 7,000, Emory was ranked 21st in the nation by U.S. News.
The prestigious institution is better known for business and medicine, but their computer science program still ranks 82nd in the nation. Emory offers both a B.A. and B.S. in computer science, as well as a computer science / mathematics B.S. and a 5-year B.S./M.S. pathway through Emory's Laney Graduate School.
Emory offers a fine education in computer science, but it isn't cheap. Tuition currently runs over $53,000.
1. Georgia Institute of Technology
Georgia Tech is located in Atlanta with an enrollment of over 36,000 students. U.S. News ranked Georgia Tech in the top 5 public universities nationally, and as you can guess, Georgia Tech doesn't disappoint when it comes to engineering and computer science.
Their computer science department is ranked 8th out of all universities in the country, and 7th in artificial intelligence. ACM has also ranked the program as highly as 3rd in software engineering. These rankings translate to jobs and huge starting salaries: the latest median starting salaries came in at $93,000.
Georgia Tech offers one of the most respected degrees in computer science in the nation, and in-state tuition runs under $13,000 a year. For Georgia residents, Georgia Tech offers one of the best computer science programs in the nation at an incomparable value.
Thanks for reading! If you'd like to see the best colleges for computer science in another state, you can find the index here.