3 Best Colleges for Computer Science in Colorado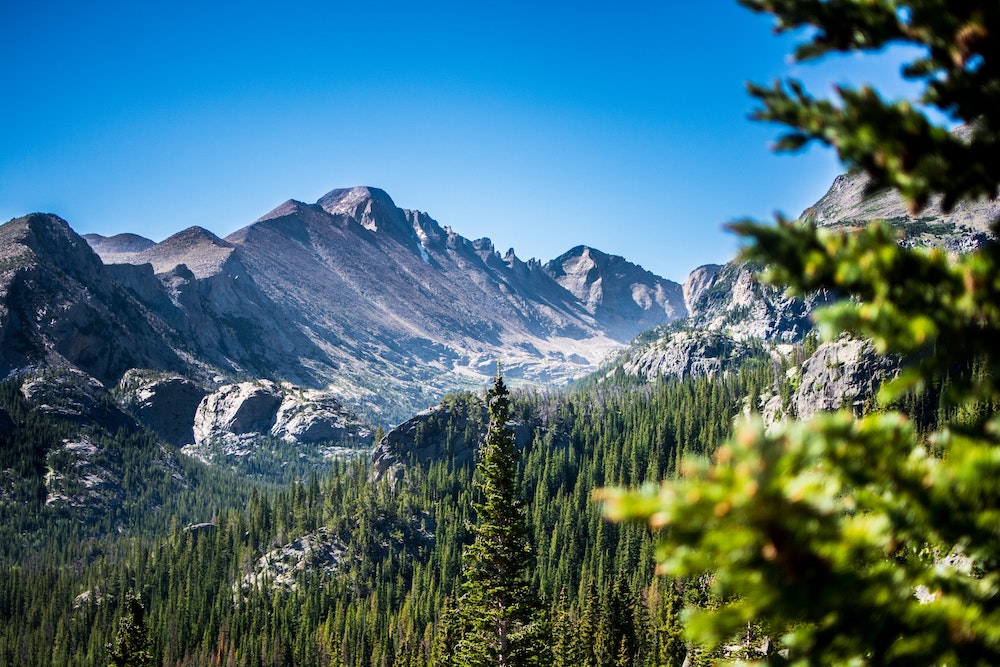 Today we're ranking the best colleges for computer science in Colorado! Computer science prepares you for a job as a software developer—named the best job in America by U.S. News and World Report.
Software developers code the systems, programs and apps that we couldn't live without, and they get paid well to do so. The Occupational Outlook Handbook reports a median annual salary of $105,590, and these jobs aren't going away. The OOH predicts 21% job growth over the next ten years.
In this article, we'll summarize the colleges and universities that offer computer science programs in Arkansas, along with our 1st choice. You can also check out College Guidepost's rankings for the best value colleges in computer science, as well as the best overall.
Ranking the best colleges for computer science in Colorado is tough, because two of the state's most respected programs don't have ABET-accreditation in computer science. Let's start with some honorable mentions.
Honorable Mention: The United States Air Force Academy is ABET-accredited in computer science, as is Regis University, a Jesuit, Catholic institution in Denver. The University of Colorado branches in Denver and Colorado Springs are also accredited, and ranked in the top 150 nationally by U.S. News.
3. Colorado State University
With a great location in Fort Collins, Colorado State boasts that 75% of their graduates find employment in their field of study, while 84% find employment or enroll in graduate school within six months.
Colorado State's graduate computer science program ranks an impressive 75th in the nation, while their undergraduate B.S. offers the following five concentrations:
Artificial Intelligence and Machine Learning
Computing Systems
Human-Centered Computing
Networks and Security
Software Engineering
With in-state tuition just under $12,000 a year, Colorado State offers the full package for computer science majors at a reasonable price. The only downside is their lack of ABET accreditation in computer science.
2. Colorado School of Mines
A public research university focused on the earth, energy, and the environment, the Colorado School of Mines has won some impressive accolades. The Wall Street Journal ranked it 2nd nationally for combining scholarly research and classroom instruction. Money Magazine ranked it second nationally in return on investment, and Luminosity ranked it the 4th brainiest college in the nation.
If the Colorado School of Mines' unique culture appeals to you, it's an excellent choice for computer science majors. While not as well-known as Mines' engineering programs, the computer science department is growing rapidly as its students succeed in the workforce, with 98% of computer science B.S. graduates going on to graduate study or employment, with an average starting salary of $72,931. It's hard to argue with numbers like that.
Annual in-state tuition and fees run just over $19,000 a year, but that's not a bad price for the unique experience, high-quality classroom instruction, and amazing student outcomes. Even without current ABET accreditation, Colorado School of Mines is a great choice for computer science majors.
1. University of Colorado Boulder
The biggest university in Colorado also offers the highest-ranked computer science program, coming in at 40th in the nation. Unlike Colorado State and Colorado School of Mines, they also offer ABET accreditation in computer science.
Their computer science department, launched in 1970, emphasizes practical skills and experience, with a real-world senior capstone project and impressive student outcomes in their B.S. program. 81% of computer science B.S. graduates had participated in an internship, co-op or field experience, 93% were employed with 6 months of graduation, and 76% were in a position directly related to their major.
Colorado Boulder also offers an accelerated B.S./M.S. pathway, and tuition is under $16,000 a year. For computer science majors, the University of Colorado Boulder is simply the best choice in the state.
Thanks for reading! If you'd like to see the best colleges for computer science in another state, you can find the index here.