The 9 Best UF Scholarships Ranked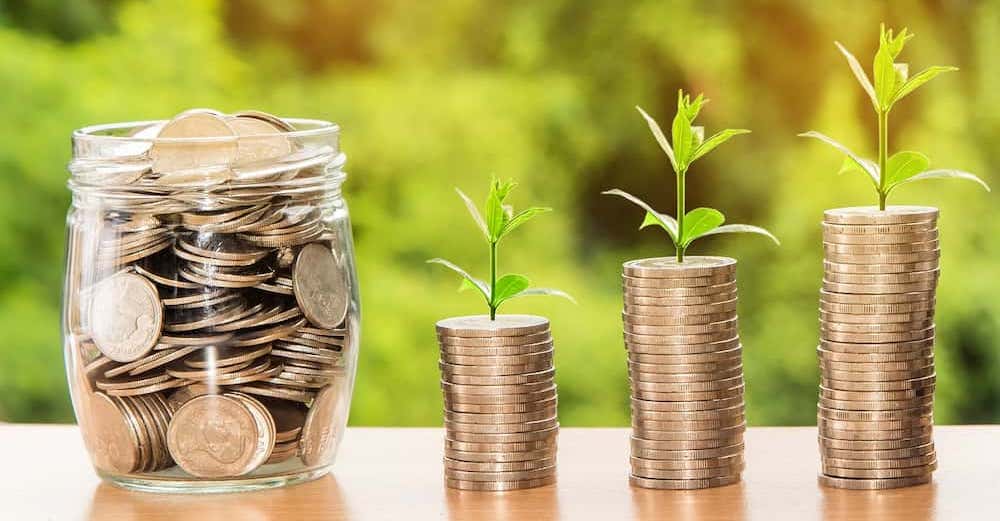 The best UF scholarships provide up to the full cost of attendance. That terminology is another way of saying everything—tuition, fees, room, board, and sometimes even a stipend.
The University of Florida is already a great value, ranked 8th in America among all U.S. colleges by Money Magazine. For more UF rankings, you can check out our UF-FSU rankings showdown.
The University of Florida is the state's flagship school, and in-state tuition is already a good deal, but why pay some tuition when you could pay no tuition?
Speaking of tuition, let's look at the out-of-state picture with UF's special scholarships for out-of-state students.
Out of State Scholarships
In-state tuition at UF is a sweet value, at just $6,380 per year. For out-of-state students, it's $28,658.
That's a difference of $22,278. Ouch.
The good news is that there are three tuition waivers available:
Alumni Scholarship – $8,000 per year
Sunshine Scholarship – $16,000 per year
Gator Nation Scholarship – $20,000 per year
The Gator Nation Scholarship comes the closest to covering the difference between in-state and out-of-state tuition, but still falls short by $2,278.
If you have a grandparent who lives in Florida, there's another option, as "Out-of-State students who have a grandparent who is a resident of Florida may qualify for a waiver of out-of-state tuition and fees."
From the website, it's unclear if these scholarships stack with the other major scholarships offered by UF.
Thankfully, there is no separate application required, so after you apply, UF will let you know which of these waivers and other scholarships you qualify for.
Best UF Scholarships
8. Admissions Honors Scholarship
Students have to join the Honors Program (specifically, the University Research Scholars Program) to get this scholarship.
This is a two-year scholarship that only covers a total of $2,000. That's not amazing, but it can combine with merit-based scholarships.
That means you could get a $10,000/year Presidential Platinum Scholarship, and still receive the extra two grand from the Honors Scholarship.
Not bad, we say. Not bad at all.
7. Presidential Scholarship
The basic Presidential Scholarship covers $5,000 per year. That covers most of in-state tuition.
The Florida Bright Futures Scholarship normally covers 100% (exactly) of tuition, but not fees. That means it's likely going to cover a little more than the $5,000 per year Presidential Scholarship.
According to their official website, "The Florida Bright Futures Scholarship Program establishes lottery-funded scholarships to reward Florida high school graduates for high academic achievement."
In other words, this is a government-funded scholarship that can be used at the University of Florida.
These scholarships are not given directly by the university. You have to apply for the scholarships on the Bright Futures website.
There are also other variations of the Bright Futures Scholarship available, so it's definitely worth going to the website and filling out an application.
5. Presidential Gold Scholarship
The Presidential Gold Scholarship covers $8,000 per year, so that goes well beyond tuition and can also pay for books, room and board, etc.
4. Presidential Platinum Scholarship
The Presidential Platinum Scholarship covers $10,000 a year, almost four grand more than the cost of tuition. That's close enough to be a called a full ride, and it's not even the best scholarship offered by UF.
Another cool aspect of all the Presidential Scholarships is that they "can be combined with Bright Futures and the Benacquisto Scholarship offered by the Florida Department of Education".
It's frankly rare to find scholarships this good that have any sort of stacking potential.
3. Machen Florida Opportunity Scholars Program
The Machen Florida Opportunity Scholars Program "provides financial resources and individual support with the primary goal of graduating first generation, low-income undergraduate students."
Students family income must be "less than $55,000 and assets less than $35,000".
If you qualify and matriculate into the program, they promise a "full grant and scholarship package".
Based on the terms, we're guessing this would be closer to full cost of attendance money ($23,150) than tuition money ($6,380).
2. Benaquisto Scholarship Program
The Benaquisto Scholarship Program is for National Merit Scholars from Florida to attend one of Florida's public universities (including UF).
According to their fact sheet, "Eligible scholars will receive an award equal to the institutional cost of attendance for an in-state student minus the sum of Bright Futures and the National Merit® award."
So there are some stacking limitations, but this covers the cost of attendance. From this cost of attendance chart, it seems likely that the full cost of in-state attendance would be around $23,150.
That's right, that's an amount way over the tuition cost, and way over even the Presidential Platinum scholarship.
1. John V. Lombardi Scholarship and Stamps Family Scholarship
According to UF, "Each year a panel of distinguished UF faculty select eleven students for these awards from a pool of well over 200 nominations."
This is supposed to be the premier scholarship at UF. The scholarship covers:
$3,000 each semester
Three international study abroad programs led by UF faculty (valued at over $20,000)
A weeklong leadership expedition
Since this scholarship covers things other than tuition, we're fairly confident it can be stacked with other exclusive scholarships such as the Benaquisto Scholarship Program.
Stamps Scholarships at other universities are almost always full rides (sometimes just full tuition), but it seems at UF the chosen students are likely to already have access to a full ride or full tuition scholarship through another scholarship in this list.
So is this the biggest scholarship on the list in terms of value? At a total value of $48,000 or more, it is a huge scholarship but not as big as the $92,600 Benaquisto Scholarship, for example.
However, the fact that you can stack it, and the exclusivity of the scholarship make this the most prestigious award that UF offers.
Does UF give a lot of scholarships?
According to the University of Florida website, "Each year approximately 10 percent of admitted freshman are awarded a merit scholarship."
While this is a low percentage, there are also need-based scholarships available.
How To Get a UF Presidential Scholarship
The UF Presidential Scholarship is based on the same factors that go into admissions. Factors listed on the website include:
Grades
Standardized test scores
Extracurricular involvement
Leadership
Community service
Personal essay
If UF's merit scholarships are anything like those of other colleges we've seen, you can expect grades and SAT/ACT scores to carry more weight than the other factors, but every part does matter at least a little.
We hope you've enjoyed this rundown on the best UF scholarships, and we wish you the best in the competition! Thanks for visiting College Guidepost.