6 Best UC Schools for Accounting and Finance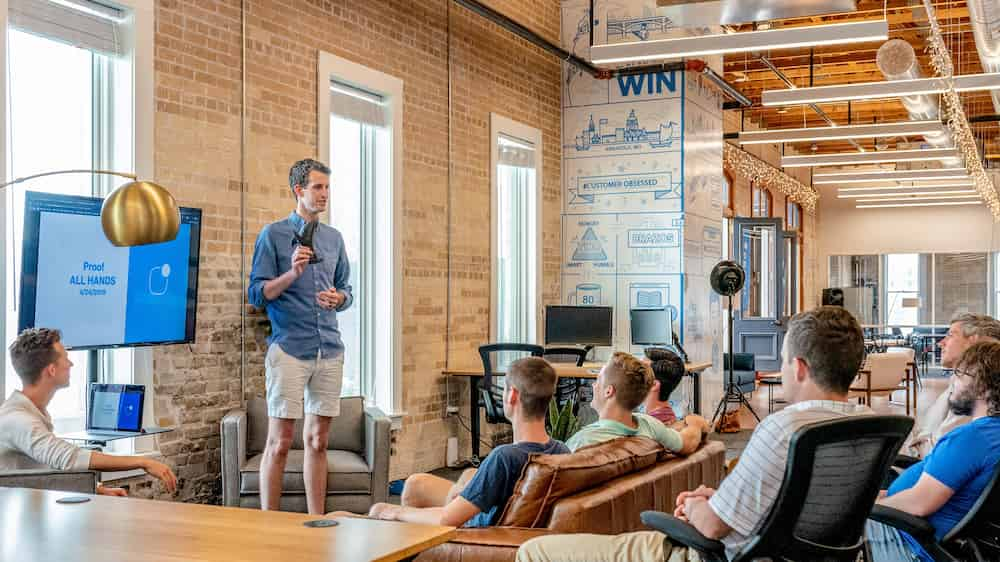 The Best UC Schools for Accounting and Finance
The best UC schools for accounting and finance are headlined by three of America's top programs. The other UC colleges have strong programs too, though not every campus offers accounting and finance majors.
If you're interested in other business majors, we've also reviewed the best UC business schools in this article.
There's also the issue of paying for college, and we've reviewed the best scholarships at each UC school in this article.
While accounting and finance have a lot in common, going to a highly ranked school is much more important for finance majors.
Accounting students, on the other hand, will generally have an easier time finding jobs out of college—assuming they have internship experience and pass the relevant exams.
This isn't an article on how to decide between accounting and finance, but your major should play a role in what school you enroll in. For accounting, make sure to consider all the factors such as financial aid packages, the location and campus experience you're looking for, etc.
For finance majors, it may be worth the extra effort and extra cost to enroll in a highly ranked finance school.
Speaking of which, let's start our countdown of the best UC schools for accounting and finance!
UC Santa Barbara is a fine school, but they don't have a business major. Perhaps the closest available majors are economics and financial math and statistics, but these still aren't accounting and finance degrees.
While we recommend UC Santa Barbara elsewhere, the lack of programs means it's best to look elsewhere if you plan to major in accounting or finance.
UC Merced offers 25 undergraduate majors, recently adding civil and electrical engineering majors (no easy feat). However, the classic Business Administration option is not available, and there are no finance or accounting majors.
The closest offering by UC Merced is a degree in Management and Business Economics. This is still pretty far from accounting or finance, so we'd recommend looking elsewhere.
UC Santa Cruz has a major in Business Management Economics, providing a background in economics with applications to management. It's similar to a business major, but it's still not a finance or accounting major.
While UC Santa Cruz has successfully placed students in internships in accounting, banking, financial analysis, and investment advising, we'd still recommend other UC schools for accounting and finance.
UC Davis offers a Managerial Economics degree instead of the usual Business Administration degree. The difference is a broader education in business, and this approach has its strengths and weaknesses.
Students choose from four concentrations:
Business economics
International business economics
Environmental and resource economics
Agribusiness economics
As you can see, none of the tracks are directly related to finance or accounting. Business economics and finance have some overlap, and UC Davis does offer an accounting minor with the major.
In the end though, UC Davis is an excellent school that doesn't seem to have readymade pathways for accounting and finance students.
Different UC colleges have been growing in different directions, with UC Merced's push into engineering being one example.
Well, the good news for business students is that UC Riverside's business school has grown 58% in the last 8 years, and they're building a new building for all the business majors (scheduled for a fall of 2024 completion).
UC Riverside is ranked in the top hundred nationally in undergraduate business majors, and their business administration degree offers possible concentrations in accounting and finance.
The 20-unit accounting and auditing concentration "focuses on the development, interpretation and communication of financial and operational information for effective decision-making."
Finance students must complete the Foundations of Finance course along with 16 finance units.
For students in either track, UC Riverside has a lot of benefits, with the most important being internship connections.
With their recent growth, UC Riverside now has the biggest business program in the UC system, and we think it's because they're doing a lot of things right.
The Paul Merage School of Business at UC Irvine ranks as high as 30th in the country for bachelor's degrees in business, and is known for applying technology to business.
Located in Orange County, UC Irvine benefits from close relationships to local employers, and that translates to lots of juicy internships for students' resumes.
Like UC Davis, UC Irvine has an accounting minor but no finance minor, although finance courses are available.
Even lacking the defined tracks of UC Riverside, UCI commands more weight and has an excellent location, placing 4th in our ranking of the best UC schools for accounting and finance.
Even ranking third in our list, UCLA isn't some decent fallback option for business majors—it ranks in the top 10 nationally for business majors.
UCLA has a degree in Business Economics rather than the traditional Business Administration degree. They also have an accounting minor, but no finance minor is available.
UCLA's upholds its reputation with great resources like Startup UCLA, internship placements, study abroad opportunities, and student interest groups.
UC San Diego has three business degrees, all ranked among the nation's best: business economics, international business, and business psychology.
Whatever you choose, you can also minor in accounting or finance (or both, you overachiever you).
UC San Diego's finance minor "develops current knowledge that firms are seeking in areas like sustainable investing, financial modeling and forecasting, private equity and new venture finance, along with sound fundamentals of corporate finance, investment banking, and financial accounting".
The accounting minor has been running since 2009 and is one of the largest at UCSD. Students in this minor "learn to appreciate the importance of accounting as it pertains to other career tracks such as consulting, finance, investments, project management, operations, entrepreneurship and general management".
Most states wish they had a business school of UC San Diego's caliber, but it still came just short of the top spot.
Ranked 2nd in America for undergraduate business education, UC Berkeley leads our ranking of the best UC schools for accounting and finance. The available business majors are:
Business Administration
Management, Entrepreneurship, & Technology
Global Management
Life Sciences, Business, and Entrepreneurship
For accounting students, the most exciting resource at UC Berkeley is the Berkeley Charter of Professional Accountancy. This two-summer program checks all the boxes for students to apply for California CPA licensure.
While Berkeley doesn't offer a finance minor, an impressive 22% of their business administration graduates go on to work in finance.
Here's another fun stat about Berkeley business grads (Bachelor's degree)—they command a median salary of $88,840 right out of school.
For finance majors, UCLA, UC San Diego, and UC Berkeley stand apart and give you a leg up in a very competitive field.
For accounting majors, any UC program with an accounting minor is going to put you in a good spot.
We hope you've enjoyed this review of the best UC schools for accounting and finance, and we've also reviewed UC schools in other majors if you're interested:
Thanks for visiting, and we wish you the best in your college and career journey!