The Best UC Scholarships at All 9 Schools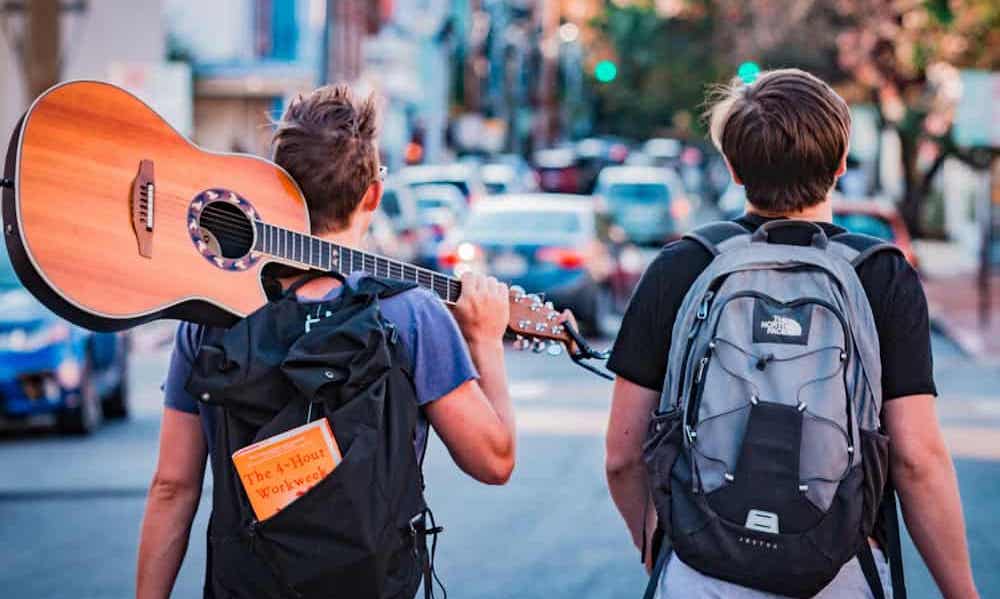 The best UC scholarships generally require students to demonstrate both academic excellence and financial need. There are still plenty of smaller scholarships that only consider merit, and we'll dive into those as well.
If you're considering UC schools, we've also ranked and reviewed the best UC schools for several popular majors:
All of the colleges in the University of California system have good academic reputations—the problem is affording those steep tuition costs.
That's where scholarships come in, and in this article we'll work our way through each UC school and their scholarship offerings.
One of UC Merced's most prestigious scholarships is the UC Regents Scholarship. Students are chosen to receive this award based solely on merit, and all recipients get at least a $7,000 scholarship.
However, students with significant financial need can receive much more award money through the UC Regents Scholarship. As the website states:
"If a Regents' Scholar has additional financial need beyond the $7,000 honorarium, the scholar will be awarded the maximum amount of university scholarships and/or grants to cover the remainder of the scholar's in-state need."
The Middle Class Scholarship at UC Merced is another need-based award, covering 10-40% of tuition and fees.
Other institutional scholarships include:
The Oakland Promise, based on financial need and also requiring a 3.5 high school GPA, is available to students from the Oakland area
The MTC Distributing Scholarship is distributed to students with need that has not been met through other sources
The UC Merced Campuswide Scholarship requires a 3.0 GPA and high financial need
Undergraduate Scholarships for Health-Related Majors require financial need, a 3.0 GPA, and of course, being in a health-related major
Yosemite Leadership Program Scholarship is a whole leadership program that includes a scholarship
The Osher Scholarship Endowment for California Community College Transfer Students is for students transferring at a junior level, and requires a 3.25 GPA and financial need.
There's also the Frances M. Benton Scholarship, which states an award amount of $312,000. If that's not a typo then that's quite a scholarship. It requires a GPA of 3.0 and financial need.
UC Santa Barbara also offers a UC Regents Scholarship worth $5,000 per year, with no mention of higher awards for those with financial need.
Beyond the financial award, the UC Regents Scholarship at UCSB provides:
Priority consideration for housing in the university residence halls for the first year, priority consideration for either the university residence halls or apartments for subsequent years, and priority consideration for preferred building and room type for the duration of the Regents Scholarship. (Housing application deadlines and class level eligibility must be met.)
Extended borrowing privileges at UC Santa Barbara's Davidson Library to accommodate research needs
Membership in UCSB's Regents Scholars Association (RSA)
Academic and social programming through the Regents Scholars Association
Opportunities for leadership, networking, faculty interaction and community service, also through the RSA
The UC Middle Class Scholarship is also available for students whose families earn a maximum of $201,000 and have a maximum household asset amount of $201,000. Amounts vary widely depending on the amount of demonstrated need.
Other institutional awards can be found through the UC Santa Barbara ScholarshipUniverse portal once you are accepted.
The UC Santa Cruz Campus Merit Scholarship covers $2,000 per year for up to four years, and the UCSC Regents Scholarship pays $20,000 over four years.
There are also UCSC Campus Scholarships, most of which are based on both academics and financial need.
There's also the Karl S. Pister Leadership Opportunity Scholarship, paying $10,000 per year for two years for students transferring in from one of the following community colleges:
Cabrillo College
Cañada College
College of San Mateo
De Anza College
Evergreen Valley College
Foothill College
Gavilan College
Hartnell College
Mission College
Monterey Peninsula College
San Jose City College
Skyline College
West Valley College
Other awards at UCSC include:
Undergraduate Dean's Scholarships
Undergraduate Research (UR) and awards
Education Abroad and Global Learning Scholarships
Prestigious International Post-Grad Scholarships 
UC Riverside has lots of scholarships available, but they don't generally publish the amounts. The most prestigious merit scholarships at UCR are the Chancellor's Scholarship and Regent's Scholarship.
Other popular scholarships include the Re-Entry Scholarship, Continuing Student Scholarship, and Agatha Baxter Scholarship.
UC Irvine has some impressive scholarships available, with 72% of students receiving some grant or scholarship money. That's nice, but here's the much more impressive statistic: 57% of UC Irvine students pay no tuition.
There are lots of smaller scholarships that can stack up, which students apply to through the UCI ScholarshipUniverse website.
The big three scholarships at UC Irvine are separate, in what is known as the UCI Distinguished Scholarships Category.
These three scholarships begin with the Regent's Scholarship, based primarily on test scores and grades for entering freshmen.
Second is The Chancellor's Excellence Scholarship, available to both high school graduates and transfers from California Community Colleges.
Finally, there's the Director's Scholarship which makes UC Irvine affordable for out-of-state students.
Undergraduate merit scholarships at UC Davis don't require demonstrated financial need or filing the FAFSA, and help with $100 to $14,000 per year.
Students apply for scholarships through one application which has more than 500 scholarships available.
Unfortunately, the Frank H. Buck Foundation, which provided full-ride scholarships at UC Davis, is now discontinued.
UC San Diego Scholarships
UC San Diego's biggest merit scholarships don't take financial need into account. The first is the Regents Scholarship, good for $5,000 of tuition per year.
The Regents Scholarship can award higher awards to those "who are CA residents, and have demonstrated financial need will receive additional scholarship and/or grant funds to meet the financial need for 4 undergraduate academic years for freshmen and 2 academic years for transfers".
Other benefits of the Regents Scholarship include:
Admission to your college of choice at the time of admission
Entry to the College Honors Program
Priority enrollment appointments
Increased library privileges
Participation in a research program during the first quarter of enrollment
Participation in the Academic Enrichment Program's Faculty Mentor Program in the junior year
The second merit award is the Ellen and Roger Revelle Scholarship, worth $10,000 over four years.
There are also plenty of awards that take financial need into consideration, including Chancellor's Scholarships which cover up to $5,000 per year.
UCLA scholarships are "merit-based, need-based, and non-need-based monetary awards", and it's possible for some awards to "fully fund all costs linked to your college education".
The Thelma L. Culverson Scholarship is among the most generous, paying for 100% of tuition and renewable for 3 more years.
You can view eligibility details and other scholarships here. Other freshman scholarships include:
UCLA Freshman Alumni Scholarship, up to $5,000 per year
Big Bang Theory Scholarship, up to $10,000 per year
Corey I. Sanders Centennial Scholarship, up to $5,000 per year
Eisman Scholarship, up to $5,000 per year
Kellie Newcomb Hepper and Jeffrey Hepper Centennial Scholarship, up to $5,000 per year
Luce-Fahey Scholarship Fund, up to $5,000 per year
Tourzan Family Scholarship, up to $10,000 per year
Delson Scholarship, $8,000 per year
UC Berkeley's primary scholarships are:
Berkeley Undergraduate Scholarship
Fiat Lux Scholarship
Middle Class Scholarship
Regents' and Chancellor's Scholarship
The Berkeley Undergraduate Scholarships require a 4.1 high school GPA, or a 3.5 college GPA for continuing or transfer students. These vary in amount and financial need is a factor.
The Fiat Lux Scholarship can be incredibly generous, covering recipients' "financial need up to the full cost of the California resident student budget". It does require students to demonstrate financial need to receive the scholarship funds.
Other benefits of the Fiat Lux Scholarship Program are:
Faculty mentorship
Fiat Lux Scholars Association (FLSA)
A research fellowship
Financial aid advising
Third, the Middle Class Scholarship operates in a similar fashion to other UC schools, with award amounts based on financial need, including family income and assets.
Finally, the Regents' and Chancellor's Scholarship are the most prestigious awards at UC Berkeley. Students without financial need will only receive $2,500 per year.
For students with financial need, the scholarships can cover full tuition and beyond, "up to their full need as assessed by the Financial Aid and Scholarships Office".
Non-monetary benefits for Regents Scholars and Chancellors Scholars are:
Priority Class Enrollment
Faculty and Peer Mentorship
Research Fellowship
Guaranteed Housing
Regents' and Chancellor's Scholars Association
Financial Aid Advising
Financial Literacy Counseling
Alumni Network
Conclusion
Scholarships at UC colleges can be very generous for students with demonstrated financial need. UC Irvine's impressive statistic that 57% of students pay no tuition is a great example of how much scholarship and grant money does flow to UC students.
Unfortunately, there's no way to know what your specific scholarship package will be without applying, so it's worth the effort to apply at all the UC schools you're interested in.
You can also supplement school scholarships with private local scholarships, and we've written this guide on how to find the local scholarships in your area.
Most of these scholarships do require essays, and we've outlined a detailed process for writing scholarship essays right here.
Thanks for visiting College Guidepost, and we wish you the best in your journey!