Best UC Colleges for Psychology • The Top 9 Ranked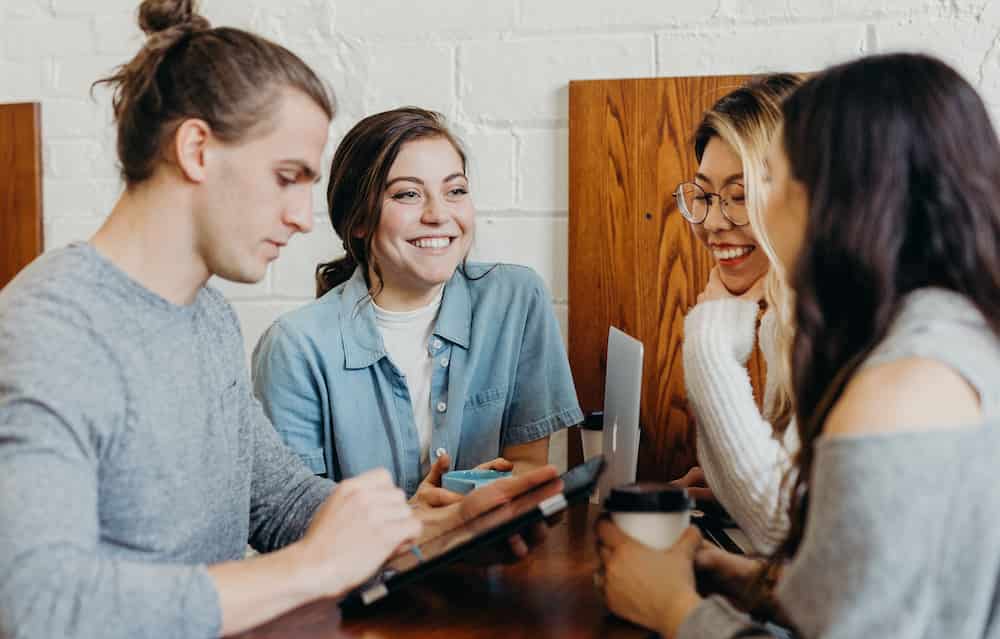 The Best UC Colleges for Psychology
The best UC colleges for psychology are all ranked within the nation's 100 best psychology universities. If you're thinking about studying psychology at a school within the UC system, that's awfully good news. In short, if your psychology degree starts with "University of California", it's going to command respect throughout the country.
While it's hard to match the prestige of UC schools, we've also ranked and reviewed the 22 best Cal State schools for psychology.
If you're interested in other majors, we also have an article on the best colleges for computer science in California, featuring several great UC schools.
Now let's get back to the good news for psychology students. These highly-ranked UC schools are public universities, which means they often have established transfer agreements with 2-year transfer colleges and community colleges. It also means that you'll benefit from in-state tuition rates, which can lesson the blow to your wallet.
Of course, knowing that all the UCs are great for psychology doesn't really help you narrow down your options. You came here for rankings, and we're going to deliver—let's get to the countdown!
Psychology is one of the 25 majors offered by UC Merced. The program offers the opportunity to conduct research with faculty at the undergraduate level, with opportunities in the lab and in field research.
UC Merced ranks 88th in the latest U.S. News rankings, which is nothing to laugh at. UC Merced comes in 9th on our list, but don't be deceived—this university is still fully capable of launching students' careers in psychology.
UC Merced also has a chapter of the Psi Chi, an international psychology honors society.
UC Santa Cruz boasts well-recognized faculty members, and also offers a cognitive science major along with the traditional psychology degree. With three more graduate programs, it's clear to see that UCSC takes its psychology department seriously.
Ranked 68th in the country by U.S. News, their psychology program is a great choice. Overall, UC Santa Cruz is a solid college choice, and this program is one of their strongest.
7. UC Riverside
UC Riverside ties UCSC at 68th in the U.S. News rankings, but they take the edge in our rankings. First off, UC Riverside is just a great school—evidenced by an overall ranking of 53rd among all national colleges by Washington Monthly.
In psychology, UCR provides a trio of important opportunities—in the classroom, in research experiences (field and lab), and in internships.
Areas of specialty include:
Thinking and perception
Brain and behavior
Development and aging
Personality and motivation
Language and communication
Groups and identities
Health and well-being.
UC Riverside offers an impressive breadth of curriculum, and their research and internship opportunities give students a significant career boost.
Ranked 35th in U.S. psychology programs by U.S. News, UC Santa Barbara is another excellent choice for psychology majors.
Student success programs related to psychology include a chapter of Psi Chi, the Society of Undergraduate Psychologists, and and Access Grads. Access Grads is a program that matches students with grad school mentors to help students find the right grad school path in psychology.
UCSB also offers a biopsychology major along with the traditional psychological and brain sciences major.
UC Irvine cracks the nation's top 30 psychology schools (U.S. News), and it's not hard to see why. The breadth of their psychology programs is shown by their two distinct psychology departments. That's right, some schools have two psychology majors, and these guys have two departments.
According to their site:
The Department of Cognitive Sciences specializes in mathematical and computational modeling, cognitive neuroscience, vision and auditory research, language sciences, cognitive development, and cognitive robotics.
The Department of Psychological Science specializes in developmental psychology, health psychology, psychology and law, social and personality psychology, environmental psychology, and psychopathology and behavioral disorders.
Each department has a broad range of coursework and research opportunities, and also has an honors program.
4. UC Davis
With a psychology program ranked 12th in America by U.S. News, UC Davis is among the nation's elite when it comes to cutting edge psychology research and teaching.
UC Davis offers BA and BS undergraduate psychology degrees, along with majors in cognitive science and human development.
Like the other top psychology programs in our rankings, UC Davis also has established internship connections and plenty of undergraduate research opportunities.
3. UC San Diego
One impressive aspect of UCSD's program is the breadth of courses available, "from neuropsychology to lifespan development, individuals and groups, and adaptive and maladaptive behavior".
That breadth allows them to tailor specializations based on students' interests within psychology, resulting in 10 distinct majors or specializations:
Psychology Bachelor of Arts
Psychology Bachelor of Science
Psychology Bachelor of Science with a Specialization in Clinical Psychology
Psychology Bachelor of Science with a Specialization in Cognitive Psychology
Psychology Bachelor of Science with a Specialization in Developmental Psychology
Psychology Bachelor of Science with a Specialization in Human Health
Psychology Bachelor of Science with a Specialization in Sensation and Perception
Psychology Bachelor of Science with a Specialization in Social Psychology
Business Psychology Bachelor of Science
Cognitive and Behavioral Neuroscience Bachelor of Science
The quality of education isn't bad either, as UC San Diego ties UC Davis for a ranking of 12th in America for psychology programs.
2. UCLA
Based in the sprawling and modern Pritzker Hall, UCLA offers psychology degrees in cognitive science, psychobiology, and of course, psychology.
UCLA places among all U.S. psychology programs (U.S. News) and still only manages the runner-up spot in our rankings of the best UC colleges for psychology!
As you'd expect, UCLA offers assistantships for undergraduate to conduct cutting-edge research. UCLA also provides fieldwork opportunities in both psychology and cognitive science.
Capping things off with a departmental honors program and their Psychology Undergraduate Research Conference (PURC), it's easy to see why they're among the nation's best when it comes to psychology.
With 100 years of history and prestige, UC Berkeley leads the impressive field of the best UC colleges for psychology.
Their 6 main areas of research are:
Behavioral and Systems Neuroscience
Clinical Science
Cognition
Developmental
Cognitive Neuroscience
Social-Personality Psychology
With this impressive breadth, UC Berkeley still encourages students to "develop a deeper understanding of at least one major content area in psychology".
Their learning goals also aim to foster "methodological, statistical and critical thinking skills that are not tied to any one particular content area in psychology but are relevant for all of them".
From honors to research to study abroad, UC Berkeley's psychology program has it all, and also has the most prestigious name in America when it comes to psychology degrees.