9 Best UC Schools for Pre-Law, Law, and Political Science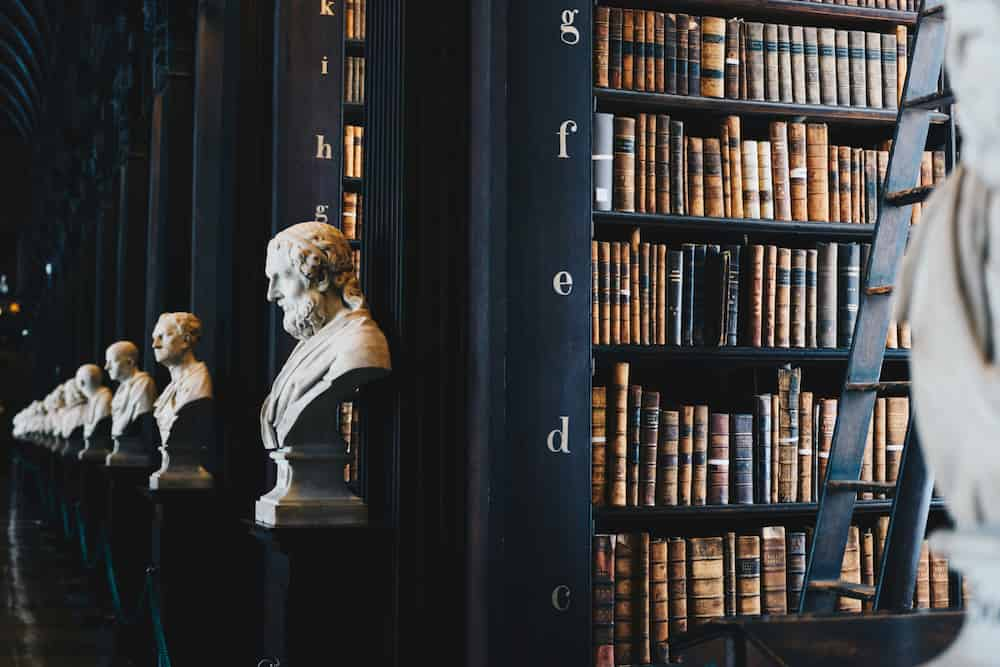 The Best UC Schools for Pre-Law, Law, and Political Science
In considering the best UC schools for pre-law, law, and political science, we should first note that law schools do not require specific coursework for admission.
This is unlike pre-med students, for example, will need to complete specific courses in biology and other subjects before applying to medical school (we've ranked the best UC pre-med schools here).
This means that aspiring lawyers don't have to complete a specific pre-law or political science major. Your undergraduate major can be in pretty much anything. Many students still choose to study political science, and we've ranked the 10 best Cal State schools for political science and pre-law here.
So what do law schools consider? The two biggest factors are undergraduate GPAs and LSAT scores.
Of course, studying political science can still give you helpful knowledge related to being a lawyer or working in government.
Another factor to consider is your financial aid package, and we've reviewed the available scholarships at all 9 UC campuses right here.
With those caveats out of the way, we'll take a look at the 9 best UC schools for pre-law, law, and political science. California is a great place to study political science, with all 9 UC schools ranked among the top 100 political science school nationally, and 4 law schools in the top 40.
UC Santa Cruz has an undergraduate degree in politics rather than political science.
Ranked 89th in the country by U.S. News, the UC Santa Cruz Politics Department is "committed to empirical and theoretical research situated in history and culture", with strengths in the four traditional subfields of political science:
American Politics
Comparative Politics
International Relations
Political Theory
Another distinctive is research that integrates humanistic and social science together with political science.
UC Merced offers undergraduate and graduate degrees in political science and an honors program. The program has four fields of study:
American Politics
Comparative Politics
International Relations
Pre-law
The undergraduate program also has four emphases:
Political behavior (e.g., public opinion, elections)
Political institutions (e.g., legislatures, courts)
Systematic understanding (e.g., empirical methods)
Interdisciplinary approaches (e.g., economic, cognitive)
Ranked 63rd nationally in political science, UC Merced is proud of their broad and innovative approach as they use Political Institutions & Political Economy (PIPE) and Political Cognition & Behavior (CAB) to provide frameworks for their political science programs.
Each political science major at UC Santa Barbara elects to concentrate in one of the four political science subfields: American Politics, Comparative Politics, International Relations, and Political Theory.
UC Santa Barbara also provides opportunities for "individual, supervised study through independent reading/research courses and honors theses", along with internship opportunities.
The program ranks 56th nationally in political science (U.S. News).
With strengths in collective decision making and mass political behavior, UC Riverside's political science program is the first in our countdown to crack the top 50.
Students may complete a general curriculum or concentrate in one of four areas:
Public Service/Political Science

Political Science/Administrative Studies
Political Science/Law and Society
International Affairs.
UC Riverside claims to have faculty who "don't just instruct, they work alongside you to help you conduct your own research, publish, and more."
5. UC Irvine
UC Irvine is the first school on our list to have a law school, but earning an undergraduate doesn't give you a guaranteed berth in the law school, or even necessarily improve your chances.
Still, UC Irvine has pre-law groups on campus and a rigorous political science major. The Political Science Department is proud of its "innovative and interdisciplinary scholarship", with faculty researching topics including:
Politics of advanced and democratizing societies
International cooperation and peace
The politics of racial and ethnic minority groups
The origins of altruism and morality and their impact on world politics
UC Irvine's political science program is ranked 41st by U.S. News, while the law school is ranked 37th.
4. UC Davis
UC Davis also has a law school with an equal ranking to UC Irvine, along with a political science program ranked 25th in the nation.
The program boasts multiple "enrichment programs, including internships and study programs in Sacramento (15 miles east of the Davis campus) and at the University of California Washington Center in Washington, D.C."
With internship opportunities and a quarter abroad program at the London School of Economics and Politics, UC Davis has an impressive array of programs and resources for political science majors.
Their three undergraduate majors are:
Political Science
Political Science – Public Service
International Relations
Again, an undergraduate degree at UC Davis is no golden ticket to law school, but it is an old and respected program.
UC San Diego does not have a law school, but their political science program cracks the nation's top 10, placing 8th overall in U.S. News latest rankings.
UC San Diego's solid reputation comes in part from the breadth of opportunities, including:
Study Abroad Opportunities
Internship Opportunities
Research Opportunities
Senior Honors Program
A Pi Sigma Alpha Chapter
Standing among the best in the nation in political science, UC San Diego is a great choice for political science majors.
UCLA's law school ranks 15th in the country, and their undergraduate programs are equally impressive.
Of special note is the UCLA Career Center's pre-law advising services, with one-on-one advising on how to prepare for law school.
Of course, in today's environment it mostly comes down to GPA and LSAT scores, so amassing a lot of debt with a UCLA undergrad may not be a good idea.
On the other hand, UCLA offers some of America's best programs in pre-law and law.
1. UC Berkeley
UC Berkeley ranks 4th in the country in political science and 9th in law. In other words, you'll be hard pressed to find a more prestigious program.
One beneficial aspect of Berkeley Law is the opportunity to "study one subject in a sustained manner and at a more advanced level than is usually possible in general law school courses", preparing to pass the bar and practice law but also gaining specific skills in a law specialty.
Accepting only about 10% of applicants, Berkeley Law is exclusive and offers a unique law school experience and opportunities for J.D. graduates, and it tops our list of the best UC schools for pre-law, law, and political science.
Conclusion
As we mentioned, your undergraduate college isn't nearly as important as your law school when it comes to legal career opportunities. It may be worthwhile to study a subject you really enjoy for your Bachelor's, unless you're really drawn to political science.
If you're still considering other majors, we've reviewed the best UC colleges for other majors including:
Thanks for visiting College Guidepost, and we wish you the best in your educational and career journey!