8 Best Texas A&M Scholarships Ranked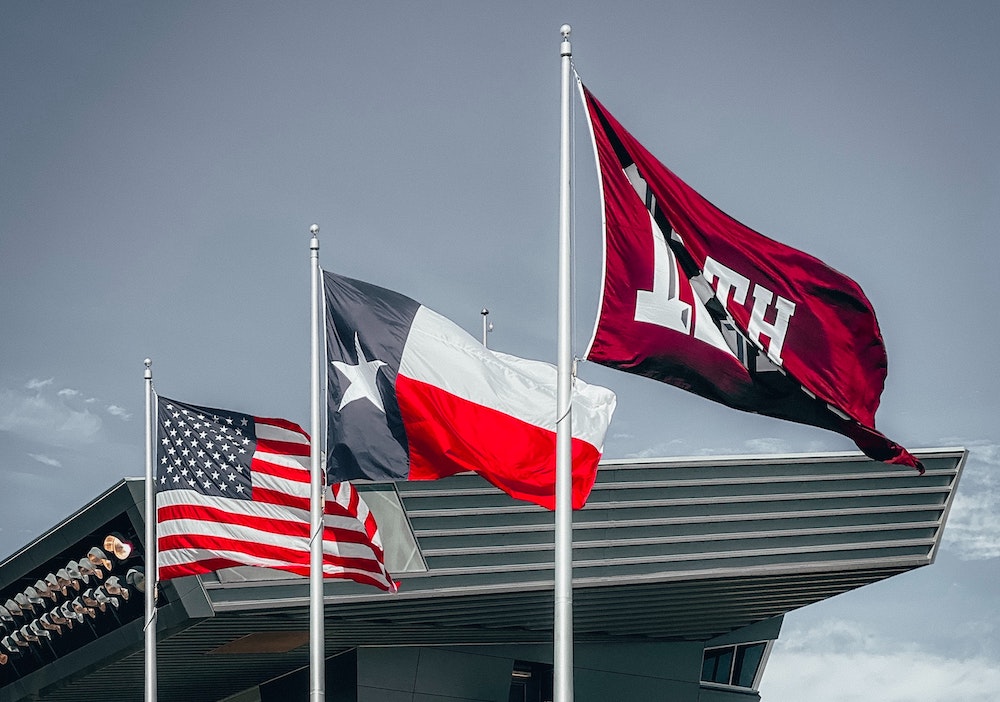 The best Texas A&M scholarships offer incredible opportunities to students. It's not just the generous amounts—it's also the incredible quality of education and the college experience offered by Texas A&M.
Located in College Station, Texas, Texas A&M enrolls over 64,000 students, making it the second biggest campus in the United States by enrollment (after the University of Central Florida, if you were curious).
Texas A&M is going through some exciting changes under its new president, but it's still known for its foundations—agricultural and mechanical degree programs. Nine Texas A&M engineering degrees rank in the top 15 nationally, and their business school is also excellent, named 8th nationally by Money Magazine.
In fact, Texas A&M earned a ranking of 10th overall in the National University Rankings by Washington Monthly, ahead of Ivy League colleges like Columbia University.
Texas A&M is also famous for its pride, tradition, sports and the Corps of Cadets. We're preaching to the choir here because you're already interested in Texas A&M, so let's break down their scholarship program.
Texas A&M Scholarships
Texas A&M has several unusual aspects to their scholarship program so we'll start by explaining some important things to know before we rank the scholarships for you. First, Texas A&M offers an out-of-state tuition waiver for any students earning $4,000 or more in academic scholarships per year. If you earn enough scholarships, you will pay in-state tuition rates at Texas A&M, which is less than $13,000 a year! So effectively, even earning just $4,000 in academic scholarships will actually drop your costs by tens of thousands per year, meaning that these scholarships are a great deal for anyone in the US.
Second, you can stack scholarships at Texas A&M, but often not within the same category. You can't stack academic scholarships with academic scholarships, Corps of Cadets scholarships with other Corps scholarships, etc. However, you often can stack scholarships of different types to pay for your entire tuition!
Related to this, you'll want to be sure to check out your specific college and major's scholarships at Texas A&M. This will require actually making a phone call or email to get details, as the amounts vary and aren't posted online. However, there is an incredible amount of college-level funding for these scholarships, and talking to a staff member from that college can give you clarity on how much scholarship money is distributed to students there. Again, these scholarships are very valuable because they generally do stack with the university-wide college scholarships.
You can further supplement these scholarships with private scholarships from outside your university, and we have an article on the best scholarship search engines to help you find external scholarships that are a great fit for you. You can also check for local scholarships that will have less competition, and we have eight methods for how to find these local scholarships.
With that in mind, let's get to the best university-wide Texas A&M scholarships!
This scholarship is available for students from underrepresented populations in the student body who can demonstrate financial need. If you qualify, you can receive $10,000 over four years, which is enough to reduce your tuition bill by about 20% at in-state rates. That's not bad at all, and it comes with fewer academic requirements than most of the scholarships on this list.
Worth a total of $13,000, the Presidents Endowed Scholarship provides $3000 per year for 4 years as long as the student maintains a 3.5 overall GPR. This also includes "a one-time $1000 scholarship to be used for a Texas A&M approved education abroad experience". As with most Texas A&M fall scholarships, the deadline is December 1st of the year before enrollment. The winners will be selected based on:
Academic achievement
Campus and community activities
Leadership roles
Employment
$3,000 a year is almost enough to qualify for the out-of-state tuition waiver by itself, which is a great bonus. However, the 3.5 GPR can be difficult to keep in some of Texas A&M's demanding programs. Still, it's a great scholarship that every student can at least apply for.
The Century Scholars Program has some great benefits. First, it's worth $5,000 per year for 4 years and only requires students to keep a 2.75 overall GPR. Unfortunately, you must have graduated "from a targeted Texas high school" to be eligible for this scholarship, and also demonstrate:
Academic achievement under difficult circumstances
Co-curricular involvement
Campus and community activities
Leadership roles
Employment
Self-Reported Academic Record (SRAR)
In this case, it's the initial application that is more challenging than the renewal process. If you're able to make it over that first hurdle, this is one of the best Texas A&M scholarships available.
This is a program specifically for first-generation college students at Texas A&M. If that includes you, you're in luck, as this is one of the most generous general scholarships offered, with the fewest requirements. The scholarship is worth $24,000 over four years. That means it will cover about half of your college tuition for a bachelor's degree!
You can check out their website for more information on how to apply, but this is a great scholarship if you meet the qualifications.
The Texas A&M Corps of Cadets has a rich history and offers camaraderie, pride, and a unique college experience. What it requires is time and commitment—and a lot of both. If that tradeoff sounds interesting to you, then you'll be interested in the generous scholarships that are only available to Aggies in the Corps of Cadets.
Multiple Corps scholarships are offered, but here we'll look at the most valuable scholarships they offer. Corps 4K scholarships are given out "based on academics and/or financial need and worth $4,000 to $10,000 per year". The Corps 4K scholarships include the Corps 21 Scholarship, P.M. Green Scholarship, and more. Texas A&M does not stack multiple Corps scholarships, but they do appear to stack with academic scholarships.
These 4K Scholarships are some of the highest awards offered by Texas A&M, but they do come with a significant time commitment that will impact your college experience. Many Aggie students love being in the Corps, but you should consider carefully whether you want to make this commitment if you get the scholarship.
National Merit Semifinalists really should apply to the top scholarship on our list, but this is an excellent choice for National Merit Finalists. In fact, we named Texas A&M the best college offering an automatic full-tuition scholarship for National Merit Finalists in this article.
Once again, Texas A&M keeps things complicated instead of simply saying they will cover your full tuition. The scholarship offers $10,500 each year, and you are still eligible for other general scholarships which can take to you (or over!) the full tuition mark.
As we mentioned earlier, this scholarship qualifies you for a tuition waiver so your tuition will be set at in-state rates under $13,000.
This scholarship's page also doesn't mention a college GPA requirement, which is very different from the other prestigious academic scholarships offered by Texas A&M.
Talk about variance. This award can be worth as little as $100 per semester, or as much as $15,000! Texas A&M's goal with this program is to give "scholarships for a first year freshman with outstanding high school records". The criteria include:
high school academic record
activities
leadership ability
evidence of financial need (in some but not all cases)
This award also qualifies out-of-state students to receive in-state rates if they hit at least $4,000 a year in competitive scholarships. With very few details on the application process or the average amount, there's no way to know exactly how much you'll get from this scholarship, but we know that at least some students receive a whopping $15,000 a year, which is over $2,000 more than their tuition costs!
With that kind of potential, every Texas A&M student should at least give this scholarship their best shot.
It's the biggest, it's the best, and man is it the most intense in terms of eligibility and renewal requirements. Only National Merit Semifinalists in STEM and business majors are eligible. Renewal also requires a 3.5 GPA, which isn't easy in Texas A&M's demanding STEM majors.
However, if you're able to get and maintain this scholarship, the rewards are incredible. That is why over 50 National Merit Semifinalists chose to take this scholarship and attend Texas A&M last year. There are multiple scholarship types available for Brown Scholars, with one example being the Brown EnMed scholarship, which covers $100,000 in undergraduate fees, $60,000 in graduate fees as students complete advanced degrees in engineering and medecine, and $10,000 toward a summer research experience near Florence, Italy. That's right, the Brown Scholarships blow everything else at Texas A&M out of the water.
Apart from the money, Brown Scholars receive over ten other benefits such as guaranteed admission into certain colleges and programs and guaranteed research opportunities.
Students must be National Merit Semifinalists to qualify, which is good and bad news. It's bad news for those who didn't reach that high plateau, but it's great news for Semifinalists who didn't make the jump to Finalist. In comparison to the 59 colleges with full-tuition and full-rides for National Merit Finalists, the rewards for Semifinalists are comparatively, well, piddly.
That's not the case for Brown Scholars, who are rewarded with well over full tuition in scholarships, as well as a host of unique academic activities that most college students could only dream of. If you are a National Merit Semifinalist interested in becoming an Aggie, this scholarship is what you've been waiting for. That's why we've ranked it at the top among the best Texas A&M scholarships.
Now that you're excited, do you know what it takes to win college scholarships? In many of these cases, essays. Well-written essays can put you over the top for both national and college-sponsored scholarships, and we've got you covered with a free guide on 15 steps to write standout college scholarship essays.
We wish you the best in your scholarship hunt, and in your time at Texas A&M's beautiful College Station campus. Whoop!