Is Texas A&M a Good School for Engineering? Texas A&M Engineering Rankings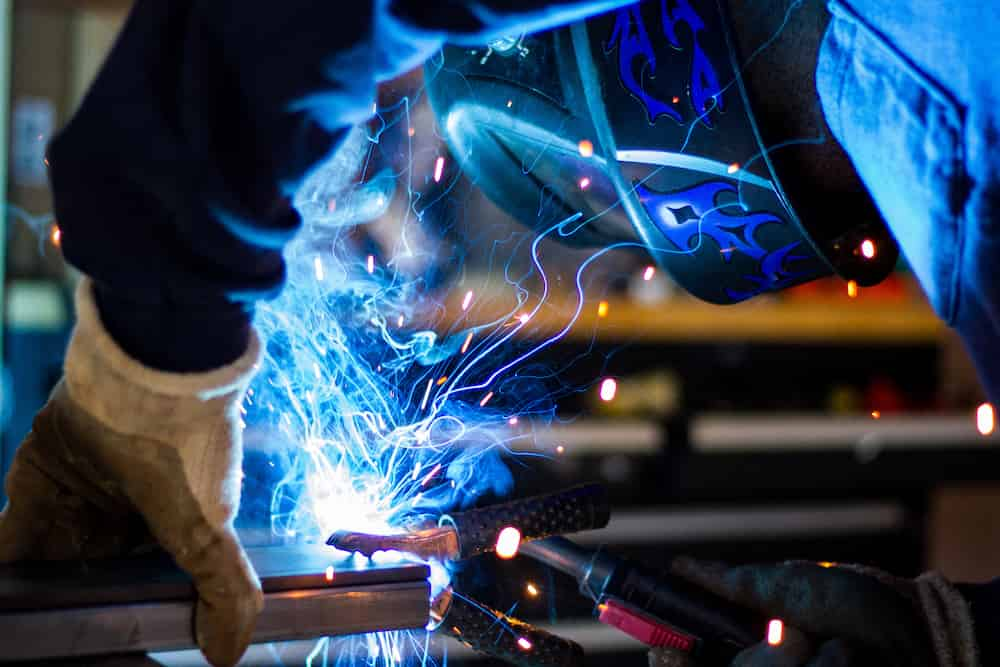 Is Texas A&M a good school for engineering? In short, yes, Texas A&M is one of the best engineering schools in the country, and also tops our rankings of the best engineering colleges in Texas.
If you're considering Texas A&M, you can also check out our review of the best Aggie scholarships, and tuition waivers are also available for some out-of-state students.
We've also reviewed the Texas A&M business programs, which aren't quite as well known as Aggie engineering but still rank among the nation's best.
Aggie Engineering Rankings
First, Texas A&M's college of engineering is big. The American Society for Engineering Education showed the Aggies' College of Engineering to be:
9th in America for graduate enrollment
2nd in America for undergraduate enrollment
2nd in America for research expenditures
The College of Engineering enrollment is over 22,500 students at the undergraduate and graduate levels, making this engineering college larger than most universities.
If you're looking for research opportunities or just a name that is known throughout the engineering world, Texas A&M is among the nation's best.
In terms of the quality, Texas A&M's undergraduate programs also have won high marks from publications such as U.S. News:
College of Engineering – seventh
Aerospace engineering – sixth
Biological and agricultural engineering – fourth
Biomedical engineering – 12th
Chemical engineering – 12th
Civil engineering – seventh
Computer engineering – 11th
Computer science – 23rd
Electrical engineering – eighth
Industrial engineering – eighth
Materials science and engineering – 11th
Mechanical engineering – seventh
Petroleum engineering – second
As you might expect, Texas A&M's engineering programs are also fully accredited by ABET.
While the Aggies are known for engineering, Texas A&M is also a great school as a whole. Washington Monthly places the Aggies 11th among all national public universities in their overall rankings, and 2nd in their category of South Bang for the Buck Rankings.
Is the Texas A&M College of Engineering hard to get into? (Acceptance Rate)
The Texas A&M acceptance rate is pretty low, as you might expect from such a prestigious school. The school's overall acceptance rate is reported to be around 64%.
For the College of Engineering, the website states that because of "the continued increase of competitive applications, the Texas A&M University College of Engineering has moved to a total holistic review process".
This is a rolling admissions process where students are accepted to the College of Engineering either as top 10% admits or holistic review admits.
As one of the most prestigious and established programs at Texas A&M, you can expect the College of Engineering's acceptance rate to be significantly lower than the university's overall acceptance rate of 64%.
At the Ph.D. level, you can expect an even tougher process, with the Biomedical Engineering program only accepting 10-15% of applicants on average.
What is Texas A&M engineering known for?
Texas A&M's best known engineering programs are petroleum engineering, biological and agricultural engineering, aerospace engineering, civil engineering, mechanical engineering, and electrical engineering.
Each of these engineering programs has ranked among the top 10 engineering programs in America, with petroleum engineering and agricultural engineering winning even more accolades than the other programs.
Which Texas A&M campus is the best for engineering?
The best Texas A&M campus for engineering is the university's main campus in College Station, which is the center of Texas A&M's engineering research and scholarship.
The top rankings won by Texas A&M's programs all relate to the College Station campus, with the Zachry Engineering Education Complex as the hub of learning and research.
There are two other campuses for Aggie engineering students, and the first is Texas A&M Galveston on the Gulf Coast, which offers:
Ocean Engineering
Multidisciplinary Engineering Technology
Computer Science
Engineering for Marine Environments
Heading back to the Rio Grande Valley, the Texas A&M Higher Education Center at McAllen offers three engineering degrees:
Hardware and Control Systems
Engineering Manufacturing Operations
Multidisciplinary Engineering Technology
While these are good programs, they are more specialized engineering fields such as ocean engineering and engineering for marine environments.
When it comes to the more popular and traditional engineering fields such as civil engineering, it's Texas A&M's College Station campus is the best (and only) option.
Why Not To Study Engineering at Texas A&M
Aggie engineering students have a lot of pride in their education and good things to say about the programs, but is there any reason not to attend Texas A&M? Let's see what the students had to say.
One knock against the engineering programs at Texas A&M is the teaching quality. As u/Lavacrush shares on Reddit,
"The professors are all incredibly smart and very good in their field, but are frequently only passionate about research and not teaching… There are some amazing aspects about TAMU but not a lot of it comes from the classroom."
In the end, u/Lavacrush surmised that Texas A&M "is a fantastic school" for engineers, but has personally "regretted going to TAMU ever since I arrived" due to a few important factors:
Teaching quality
A feeling of being lost and not personally cared for in a giant engineering school
Difficulty scheduling classes and getting help from advisors
An honors program that seemed underdeveloped
However, these are just a few critiques among the many positive things students had to say. The internship and job opportunities through the Aggie network are one of those distinctives. As another Redditor said:
"Networking and job recruiting is crazy good. There are tons of other Aggies who want to hire Aggies. This is hands down the biggest edge A&M has on every other engineering school. Nobody else has the volume of graduates coming out who are as crazy about their alma mater as we do."
Redditor u/Mautamu also had good things to say about the professors. "It feels like most of the professors really care about your success… It says something when [a professor] has former students come to his class to promote their companies and they spend ten minutes raving about his teaching style and how his classes really helped them in industry."
Conclusion
Is Texas A&M a good school for engineering? We answer that question with an emphatic yes. Still, it's good to consider what engineering program is the best fit for you specifically.
Engineering rankings don't matter as much at the engineering level, and studying at America's second biggest engineering school has downsides as well as benefits.
Still, it's undeniable that the Aggies have built an engineering juggernaut, with some of the best engineering and research opportunities in America.