10 Best CSU Schools for Pre-Law, Law, and Political Science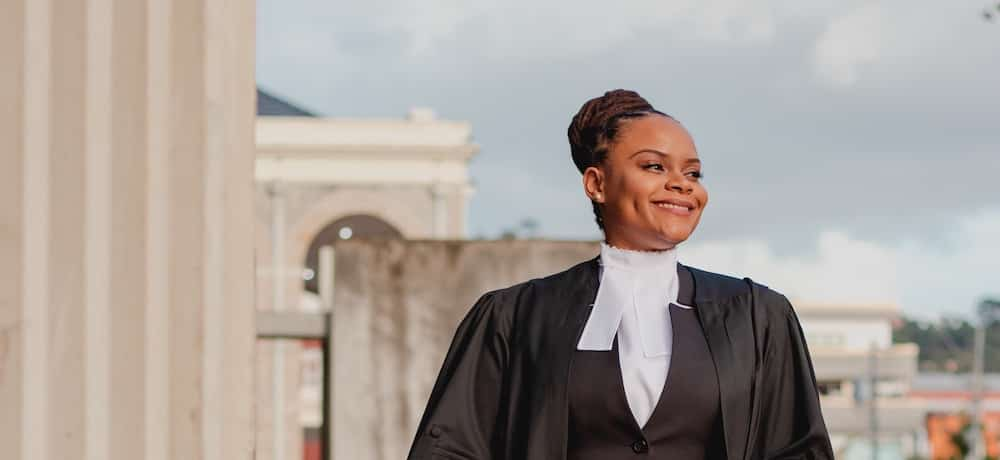 The Best CSU Schools for Pre-Law, Law, and Political Science
The best CSU schools for pre-law and political science are highlighted by selective and prestigious schools, but at this time there are no CSU law schools.
If you're looking for public law schools, it's the University of California system that dominates California's law school landscape, as you can see in our UC law school rankings here.
However, there's good news if you're considering undergraduate colleges with the goal of attending law school. You don't need to attend an undergraduate college with a law school to get into law school.
In fact, while your college's academic reputation plays a role in law school admissions, the LSAT and your GPA are likely to weigh much more heavily.
This is due in part to the competition among law schools. Each school wants to boast the highest LSAT scores and incoming GPA average. You can use this to your advantage by focusing on the LSAT and your GPA in your undergraduate years.
All that to say, the best CSU schools for pre-law and political science really do offer a great launching pad to a career in law.
As another factor, CSU schools offer some of the best values in education in California, allowing you to minimize student debt. Big law lawyers do make big money, but not every law school graduate goes into big law, so minimizing student debt before law school is an important consideration.
All right, let's dive right into our review of the best CSU schools for pre-law and political science. We'll start with programs that didn't make our top 10, but are still worthy of mention.
Cal State East Bay's political science program "helps students to acquire an organized body of knowledge about government and to think analytically about public policy, law, and politics".
They claim that "many Cal State East Bay political science graduates continue their academic careers in law school, or in the pursuit of graduate degrees in political science or public policy analysis."
CSU Channel Islands has a Bachelor's degree which offers "broad exposure to areas such as economics, history, communication, foreign languages, sociology, statistics and quantitative analysis, as well as opportunities for international study, civic engagement and service learning."
CSUDH offers a political science undergraduate degree, where students "develop an understanding of human behavior as it relates to politics. They learn to discuss and analyze critically current public policy issues facing the United States and the world. They are taught how to critically observe and understand world affairs and comparative politics. They are trained in appropriate research techniques for the study of political processes."
CSUDH also has multiple faculty advisors in their pre-law society.
Cal State LA also has a pre-law society and a political science department, offering undergraduate and graduate majors.
Cal State's undergraduate political science major aims to "acquaint students with the broad questions that have occupied political thinkers and theorists for millennia, as well as contemporary issues in this country and abroad".
Fresno State's political science faculty include a Fulbright Scholar, and they boast that graduates have gone on to law school at many of the UC law schools as well as Harvard.
Cal State Bakersfield offers five different tracks within their undergraduate B.A. in Political Science:
Pre-Law
Power and Justice
Global Politics
American Politics
History-Social Science Teacher Preparation Program
It's good to see defined tracks like these within a university's curriculum, and even one specifically for pre-law students.
Stanislaus State boasts that their political science majors receive a quality education from faculty who are accomplished teachers, advisers, and scholars.
More impressive and unusual is their internship program. According to the website, this "carefully structured internship program allowing students to engage in direct experiential and hands-on learning for academic credit by working for government agencies, non-profit entities or political campaigns—such internship settings have been based locally, at the state capitol in Sacramento, and back in Washington DC."
CSUSB's political science program claims to offer a good balance of theory and practice, and also "regularly offers independent study options, an internship program, a pre-law minor, and a certificate program in International Relations."
They also have a number of established clubs relating to law, including an "award-winning chapter of Pi Sigma Alpha", the national honor society of Political Science, and the Law Society.
Sacramento State's political science department offers some impressive programs including:
Department internships
The Sacramento Semester Program
A Model UN Program
The Odyssey Mentoring Program
A chapter of Pi Sigma Alpha, the National Political Science Honor Society
SFSU has an undergraduate program, a graduate program, and the Political Science SF State Scholars Blended Program, which allows students to earn an accelerated Master's degree.
In 2022, they also began offering a pre-law certificate for those students looking to gain admission to law school.
Sonoma State's Political Science Department offers more than 40 courses, and equips students to "analyze and understand world affairs and comparative politics".
They also offer internships and opportunities including the Cal State DC Scholars Program.
CSUMB has an associate's degree in political science leading to a BA in social and behavioral sciences. While CSUMB is the rare Cal State campus to not offer a full Bachelor's degree in political science, it's not necessary to study political science to get into law school.
When comparing the SAT scores of entering students, CSUMB fares well and their diplomas carry a level of respect, making it another fine choice for pre-law students.
Cal Poly Humboldt's BA in Political Science includes three tracks for students to choose from:
Law and Policy
Politics of Environment and Sustainability
Global Politics
Hands-on learning opportunities at Cal Poly Humboldt include:
Model United Nations
Moot Court
Local internships with government and non-profit organizations
CSUSM's political science degree "emphasizes empirical and normative political science, written and oral communication, computer literacy, qualitative and quantitative research methods, as well as critical analysis of complex political relations in both domestic and global contexts".
They do have a pre-law society, and they have one pre-law faculty advisor.
SJSU's large political science department boasts undergraduate and graduate programs and "a long and rich history" stretching back to 1962.
SJSU's undergraduate program "provides students with an understanding of politics and the political process and prepares them for their lifelong responsibilities as citizens, as well as furthering their skills in critical analysis and communication."
Cal State Chico offers two options within their BA in political science:
Legal studies
U.S. politics
The legal studies option can be a good pre-law choice, as it emphasizes "legal studies and in particular the judicial branch of government and the interaction between the judicial branch with the other branches of government".
Cal Poly Pomona's political science major includes a year-long capstone project involving research.
Experiential learning opportunities include:
The Political Science Club
National Model UN Team
Mock Trial Team
Study Abroad Programs
Student Research
Student Government
While political science might not be Cal Poly Pomona's most famous major, it is a solid program at one of the most selective CSU campuses.
CSU Fullerton is one of the most prestigious CSU campuses, and has a well developed political science department.
The degree can be completed with the usual daytime classes, or in evening classes for working students. The Fullerton advantage is also conspicuous in their many experiential learning opportunities, including:
Cal State DC
Intelligence Community Scholars
Model United Nations
Moot Court
OC Fellows internship program
Prelaw Society
Pi Sigma Alpha (the national political science honor society)
As expected, CSU Long Beach makes a strong showing here as one of the most respected Cal State campuses. They offer "a supportive academic community through dedicated faculty and staff, numerous programs and clubs, and facilitating connections to the alumni and resources students need to succeed in college and beyond".
With clubs, internships, and a Legal Studies Certificate, CSULB is another great choice for pre-law and political science students.
While Cal Poly is best known for its technical programs, it is also just a great all-around CSU campus, and that includes the political science major.
Opportunities for students include:
Mock Trial
Model United Nations,
The Paideia Journal
Political Science Club
Undergraduate Law Association
Pi Sigma Alpha
Internships
With an acceptance rate of only 33%, Cal Poly is hard to get into, but offers some of the strongest academic programs in the state.
1. San Diego State University
The best CSU schools for pre-law and political science are headlined by San Diego State University. SDSU is another heavyweight among Cal State campuses, and that holds true in political science.
The political science major allows students to "develop a rich understanding of political institutions and ideas as well as acquire writing, critical thinking, and analytical skills that can be applied not just to politics but to any issue or task that they face".
Students have completed internships with:
United State Consulate
British House of Commons
California League of Women Voters
State Assemblymember Brian Jones
State Assemblymember Lorena Gonzalez
State Senator Ben Hueso
There are also plenty of student organizations to choose from, including:
Pi Sigma Alpha (the Political Science Honors Society)
Pre-Law Society
International Youth and Students for Social Equality (IYSSE)
Mock Trial Club