7 Full Tuition and Full Ride Scholarships in Arizona Reviewed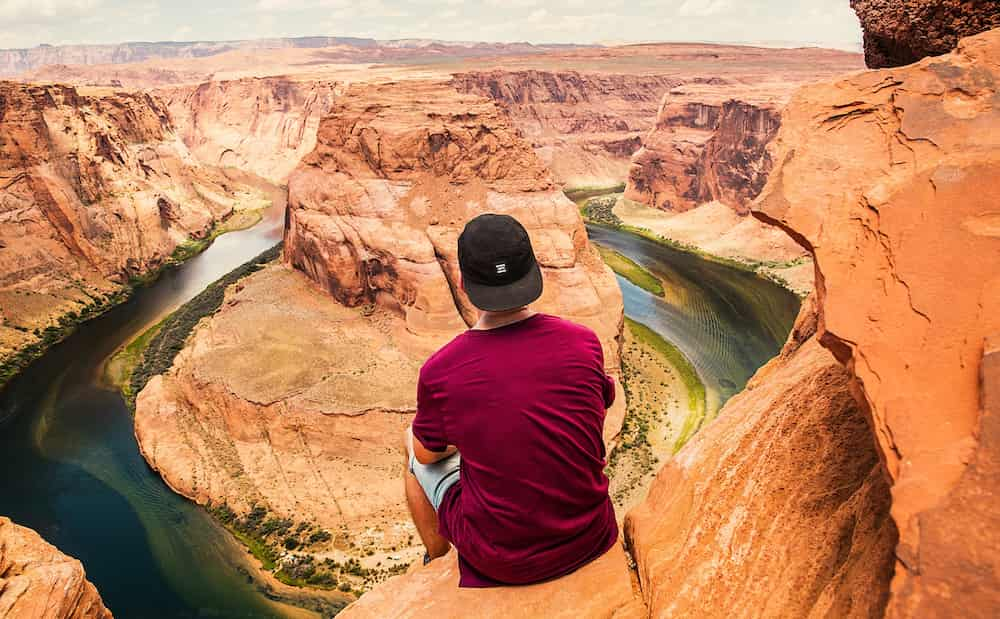 There are several full tuition and full ride scholarships in Arizona, though the competition for these scholarships is fierce.
Arizona doesn't quite compare to North Carolina's 17 full ride scholarships (we're not joking), but it makes up for the quantity with quality. Arizona's schools rank well nationally, and the full rides they do offer are pretty generous.
If you're considering attending an out of state, we've also reviewed full ride scholarships in some popular college destinations:
Let's zoom back in and review the best full tuition and full ride scholarships in Arizona.
Full Tuition and Full Ride Scholarships in Arizona
Arizona only has three state universities:
Arizona State University
Northern Arizona University
University of Arizona
All three state universities offer the prestigious Flinn Scholarship. The Flinn Scholarship is Arizona's most prestigious full ride, and comes with all the benefits you could hope for:
The full cost of tuition
Mandatory fees
Housing and meals
Funding for an international summer seminar
Funding for at least one additional study-abroad experience
Participation in an extraordinary community of nearly 700 current and alumni Flinn Scholars
Membership in a university honors college, with amenities including small classes, access to top researchers, and guest lectures
Personal mentoring from top faculty and exposure to Arizona and global leaders in business, government, science, and the arts at exclusive events
Intellectual, cultural and social activities developed exclusively for Flinn Scholars by both the Flinn Foundation and the universities
Graduating without debt
They make this Flinn Scholars Program sound pretty good, don't they? To be fair, it is really good. We've reviewed a lot of full rides here at College Guidepost, and the best programs go beyond full ride funding to provide for summer experiences and unique opportunities.
As the Flinn website states, "the Flinn Foundation routinely provides Flinn Scholars guidance exploring research and travel opportunities, introductions to business, government, and community leaders, and assistance finding professional-development opportunities".
With the honors college participation, personal mentoring, and activities exclusively for Flinn Scholars, the Flinn Scholars Program checks all the boxes for an elite full ride scholarship.
These scholarships are only available for National Merit Finalists, and they're guaranteed, which means you don't have to go through an intensive scholarship application and interview process.
The good news is that these are generous scholarships. In fact, in our rankings of the 20 best colleges with full tuition scholarships for National Merit Finalists, both Arizona and ASU made great showings.
We ranked the University of Arizona 6th in the country, as their scholarship covers slightly more than full tuition. Arizona is well ranked nationally, and has an excellent architecture program specifically.
Arizona State surpassed their state rivals by placing 2nd in our rankings. They offer full tuition and a research and travel stipend.
Arizona State has ranked among the nation's top 50 universities, so this is a great scholarship at a great university.
The bad news is that these are just full tuition scholarships, not full rides. If you're a National Merit Finalist, there are 27 automatic full rides available throughout the country, and that extra cash is awfully tempting.
Not to be forgotten, Northern Arizona University also offers the Lumberjack Scholars Award.
This award covers "100 percent of NAU Flagstaff Mountain Campus tuition", although it won't pay for fees, room, and board.
Another nice aspect of this scholarship is the easy renewal policy, as it only requires a 2.0 GPA to keep the award.
It's not spectacular, but the Lumberjack Scholars Award pays for tuition at a good state university, and that's not a bad deal at all.
Grand Canyon University is a respected private university. They have been known to give full tuition scholarships to some applicants.
The Students Inspiring Students Scholarship Program is one example, as GCU made waves for offering full scholarships to low-income Phoenix-area high school graduates.
While they described the scholarships as "full rides", it's very possible that these were just full tuition scholarships.
In short, GCU doesn't have any detailed scholarship online, but they sometimes offer good scholarship and grant packages. If you're interested, it might be worth applying and seeing what they offer.
Full Tuition and Full Ride Scholarships in Arizona
The full tuition and full ride scholarships in Arizona aren't plentiful. However, the Flinn Scholars Program makes up for that by offering one of the best full ride scholarships in America.
Flinn Scholars not only receive above full-ride funding, they also get the unique experiences and opportunities that define America's most exclusive and prestigious scholarships.
If you're looking for ways to supplement your school's aid package, you can also look into finding local scholarships in your area, which often have less competition for the money.
CLEP tests are another way to save both time and money in college, and we've ranked the easiest CLEP exams in this article.
Thanks for visiting College Guidepost, and we wish you the best in your educational journey!