Best Accredited Online Colleges of 2022 • 22 Outstanding Schools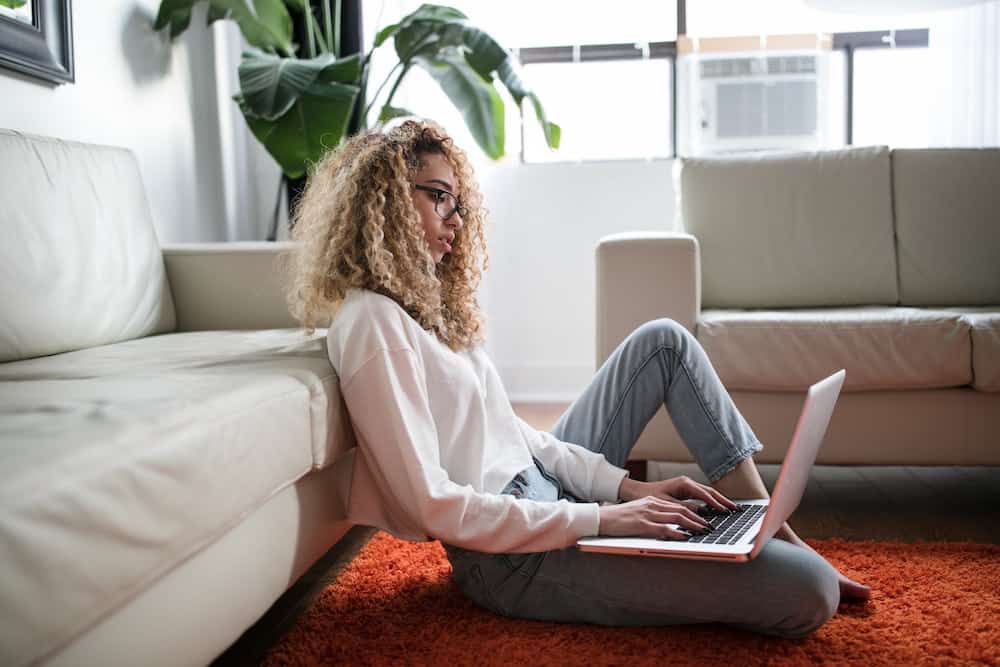 The best accredited online colleges of 2022 allow you to learn from your home in a flexible format, while also providing nationally-respected degrees. While we've seen more and more legitimate online college programs offered in recent years, these universities lead the pack in both prestige and great support systems for online students.
For each of our 22 finalists, we'll give a rundown of their online programs and strengths, and you can also consider your region while considering a university. Any online college from your state on this list may have the dual advantages of in-state tuition and a stronger and wider reputation, so choosing an online state university near you may actually be the most helpful in your journey to enter a new career field, or to advance in your current field.
While employers are more likely to respect a university whose graduates they have hired before, the big state universities also command a level of respect nationwide. With a state university name, it is at least immediately clear that you put in some hard work to graduate and didn't buy the degree from a diploma mill.
There are also other online colleges with reputable degrees that didn't make our list, and that's fine. As you look into online schools, it's important to make sure that your degree will be regionally accredited (national accreditation doesn't cut it). You'll also want to make sure that potential employers will have some level of familiarity with the name.
Finally, it's always better to get your degree from a not-for-profit university, as for-profit schools generally have very poor reputations. If a potential employer does a quick Google search for Greedypants University and sees they are for-profit, the value of your degree will immediately take a dive in their mind. The career impact of a for-profit degree will almost always be much worse than a degree from one of the best accredited online colleges in our rankings.
However, not all of the most popular online degree colleges are bad! For example, four of the more popular online colleges that didn't make our rankings are Western Governors University (WGU), Purdue University Global, University of Maryland Global Campus (UMGC), and Southern New Hampshire University (SNHU).
These four programs all offer established programs with regional accreditation from recognized names. They don't have the same clout as the universities in our rankings, but they can do a great job of launching or advancing your career. They also offer other benefits, including generally lower tuition, as well as more flexible learning formats (especially in the case of WGU).
We'll cover those four universities soon in our rankings of the best-value online degrees, but for now let's get to the countdown and rundown of the 22 best accredited online colleges of 2022!
Best Accredited Online Colleges of 2022
Based in Normal, Illinois (we'll resist the pun temptations), Illinois State University has a goal to "work as a diverse community of scholars with a commitment to fostering a small-college atmosphere with large-university opportunities".
Illinois State enrolls over 20,000 students, with 1 in 4 coming from underrepresented backgrounds. ISU boasts an 84.2 percent retention rate with a graduation rate (68.1 percent) that is well above the national average.
Washington Monthly has also ranked ISU 62nd among all national universities "for the institution's contribution to the public good through social mobility, research, and public services".
It's the school's online degree programs that really shine though, as U.S. News ranked them 14th nationally. U.S. News noted their high engagement score (a high level of interaction with and responsiveness from professors and university staff) and strong faculty credentials.
Perhaps the most prominent of Illinois State's programs are their various opportunities in nursing, but as a large public university they do offer respected, accredited online degrees in a variety of programs.
Located in Virginia, Liberty is a private Christian liberal arts university with 15 different colleges and schools, with programs in education, counseling, religion, law, aviation, cinematic arts, business, and more.
Liberty has been around for over 50 years now, and continues to build on a strong endowment and giant student enrollment of over 100,000 (including over 30,000 military students). While the university does have a huge campus, a lot of those students are enrolled (you guessed it) online.
Liberty University has been spending money at an incredible pace over the last decades, and much of that has gone into developing their online programs. The result is that their online programs aren't a glitchy afterthought with professors who'd rather be in a classroom—they are rather a well-oiled machine that the university values and has been emphasizing heavily.
The student-to-professor ratio in Liberty's online programs is 17:1, offering good opportunities to interact and collaborate with professors. Liberty also offers almost every academic program imaginable, giving you a great breadth of choices to consider.
The result of this funding and emphasis is that Liberty University has become one of the best accredited colleges in America. In fact, Niche ranked Liberty's online programs 5th in the nation, ahead of many other universities in our rankings.
If you're looking to earn an online degree from an affordable and respected Christian university, then Liberty will give you a smooth and professional online education. Liberty takes our top spot as the best of the accredited online colleges in the Christian and private school categories.
Founded in 1864, SUNY's University at Buffalo is New York's flagship public university, enrolling over 32,000 students at the undergraduate and graduate levels.
The University at Buffalo is a renowned research university and has an impressive distinctive: "Starting in their first year, 100% of UB students can get involved in research, service or experiential learning." Wow, research opportunities don't grow on trees, but apparently they do at UB.
UB also has an international focus, with over 1000 different study abroad opportunities, and UB is among the top 30 universities in America for the number of international students.
Buffalo also offers an impressive array of degrees with 13 schools and colleges, including SUNY's only schools of architecture and law.
With a 14:1 student-to-faculty ratio, UB offers a personal experience alongside the benefits of a 32,000-student university.
As far as UB's reputation and rankings, they were the "first SUNY institution invited to join the prestigious Association of American Universities, an association of elite research universities in the U.S. and Canada". The Wall Street Journal and other publications have ranked UB in the nation's top 40 public universities overall, and 1st in New York (WSJ).
According to Kiplinger's, UB has a "high four-year graduation rate, low average student debt at graduation, abundant financial aid, a low sticker price and overall great value." Kiplinger's also named UB one of the best value universities in higher education, and UB is even better-known when it comes to online degrees and programs.
U.S. News ranked the University at Buffalo 8th in the nation for online degrees, as well as 8th nationally for online nursing programs. Other well-known programs at UB include engineering, business, and computer science.
As you can see, SUNY's University at Buffalo is a great choice for an online degree, and especially so if you are a New York resident. Don't go enroll just yet though, as you'll find one more SUNY school further down in our rankings.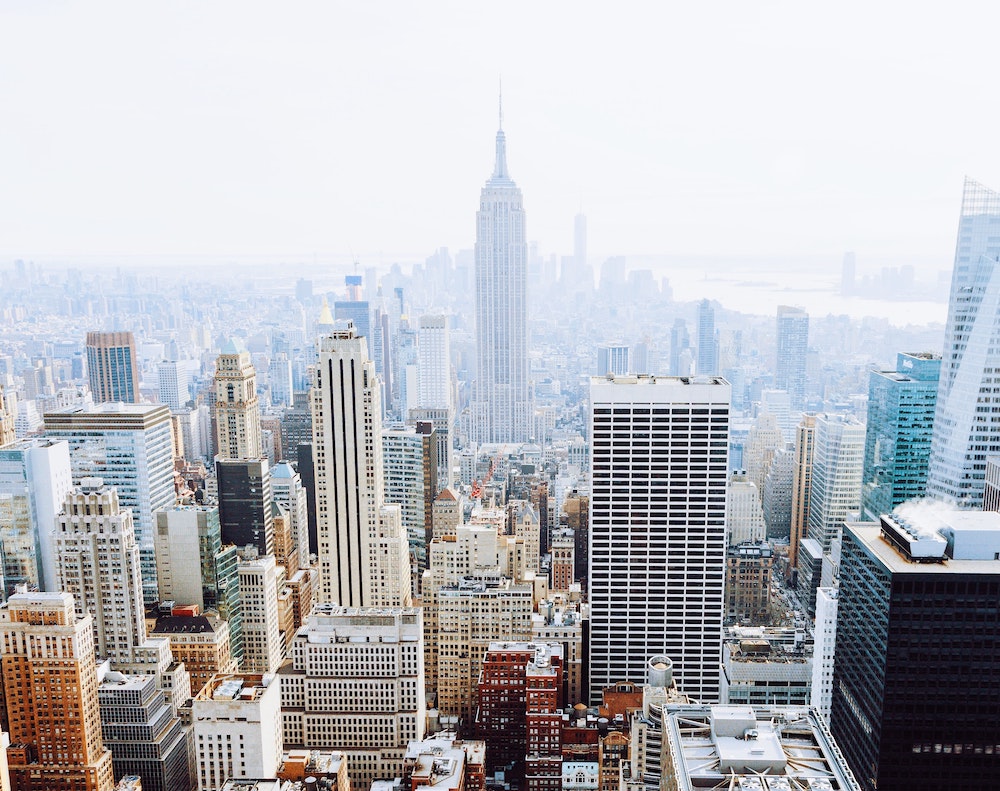 In a state with plenty of great colleges, California State University stands out with its well-developed online degree programs. Cal State describes itself as a "university that provides more job-ready graduates to competitive industries than any other public or private university in the state"
Cal State also emphasizes affordability and adaptability, being "focused on learning that meets the ever-changing demands of major social, economic and political forces that shape California".
By taking the time to carefully design their online programs in a way that helps online students learn effectively, Cal State has won acclimation from multiple news sources. Best Online Colleges actually ranked Cal State 3rd in the nation among online colleges, while U.S. News placed them 2nd overall for online MBAs.
Especially if you live in California, Cal State offers a great value with affordability and flexible online course formats that make Cal State the best of all accredited online colleges in California.
Colleges that jumped on the online degree bandwagon early often have an edge, as they've had time to see what works and to develop a solid organizational structure and learning formats. With over 20 years in the online education arena, Florida International University is an example of that, and they now offer over 100 fully online degrees.
One of FIU's distinctive strengths is its research. According to their website, "FIU's drive to solve global problems earns us a distinction few other universities can match, R1 Carnegie ranking — the highest research classification offered by the Carnegie Foundation for the Advancement of Teaching."
FIU's excellence has led to a growing student enrollment that is now over 54,000 strong, and their online programs emphasize interaction with professors and fellow students alike. At a university known for innovation-led success, you can expect a smooth technical experience, which can make a big difference in online college classes.
While FIU may be best known for its business programs, they offer a wide variety of respected online degrees, and were named the 2nd best online college in the nation by Niche.
Florida is the land of great universities, and that's true in the online landscape as well. Expect to see more Florida universities in our countdown, but also know that FIU offers a very solid and respected online college experience.
George Washington University was chartered by the U.S. Congress way back in 1821—now that's a line not every university can claim. With 200 years of education under their belt, GWU is still going strong with more than 26,000 enrolled students.
With consistent rankings among the top 65 public universities in the nation, George Washington University offers a solid and well-respected education, with especially strong programs in business and nursing.
George Washington isn't resting on its laurels, as the university is currently "undertaking a strategic planning process to develop a plan that will provide the detailed direction for GW's transformation over the next five years, focusing on quality within four pillars that drive excellence in higher education", which are:
• World-Class Faculty
• High-Quality Undergraduate Education
• Distinguished and Distinctive Graduate Education
• High-Impact Research
GWU is also highly-respected in something George Washington never could have imagined—online education. With multiple online programs ranked in the nation's top 20, George Washington offers a unique online college experience that may be a perfect fit for some of our esteemed readers.
Oklahoma's flagship university is big, and when they decide to do something (recruit National Merit Finalists, for instance), they do it and generally do it well. Not all public universities emphasize their online programs, but the University of Oklahoma decided to become a leader in quality online college experiences, and that's exactly what they're doing.
With almost 22,000 undergraduate students, Oklahoma has a good student-to-faculty ratio of 18:1. The university has almost any major you can think of, including their own law school and full-scale Health Science Center.
The University of Oklahoma's top ten programs all rank in the top ten nationally, so it's a good online university to consider if you're interested in one of the following academic majors:
Meteorology
Petroleum engineering
Ballet
Musical theatre
Entrepreneurship
International business
Energy management
Journalism
When it comes to online degrees, Oklahoma uses the slogan, "OU Courses. OU Degree. One University." According to their website, "Every OU Online program is built on the foundation of world-class faculty mixed with professors of practice providing valuable instruction. By linking industry experts with our online programs, we are offering the most advanced curriculum available and preparing students for future career success."
That commitment to quality online degrees led to their U.S. News ranking of 14th in the country, while Online Colleges ranked them 6th. The University of Oklahoma stands proud as one of the best accredited online colleges, and stands alone as the most prestigious online degree institution in Oklahoma.
UMass has multiple campuses conferring degrees, and all of them offer a quality college education and respected degree. Times Higher Education has ranked the University of Massachusetts first among New England public universities and among the top 30 U.S. public universities nationwide.
UMass is also known for its innovation, leading to its enrollment of over 75,000 students across the system, as well as its thriving online programs. The most prestigious campus is UMass Amherst, which offers strong programs in computer science, nursing, business, and more.
They also have one of the best campus food services in the country, but that's isn't applicable for online students, is it? Sorry to bring it up!
In terms of online education, UMass emphasizes that "UMassOnline is UMass". Their website boasts that "with an online degree from UMass, you will receive the same degree as that of on-campus students, and be taught by the same world-class faculty. Our online degree curriculum is just as rigorous if not more challenging. If you want to make the best out of your degree without having to sacrifice time with your family or work, an online degree through the University of Massachusetts is your answer. An online degree earned through UMass will stand the test of time."
When a state's flagship university such as the University of Massachusetts embraces online education, it offers a great opportunity for students to receive a respected degree, and at an especially low tuition cost for in-state students. The University of Massachusetts offers the most respected online degree in the state, and is a solid choice for students in a wide variety of majors.
The University of Missouri is another huge public university that has emphasized quality and flexibility in its online programs. Mizzou enrolls over 31,000 students and offers 300 degree programs, and 92% of faculty members hold the highest degree in their respective fields.
The University of Missouri is also a great research university, with $355 million in research spending every year. In the overall university rankings, Mizzou doesn't come in quite as high as some of the other universities on this list, though they are among the top 60 public universities in America.
However, it's the online programs at Mizzou that really shine. With great flexibility and high student satisfaction, Mizzou attracts over 6,000 new online students each year.
"Students enrolled in online courses at Mizzou have access to MU's academic resources such as Tiger Tutors and The Online Writery," said Matt Gunkel, the UM System chief eLearning officer. "These services, coupled with our high-quality degree programs, ensure students are supported every step of the way."
The University of Missouri leads the way among the best accredited online colleges in Missouri, and offers the support and structure that online students sometimes miss with other programs.
Based in Raleigh, North Carolina State University has a nationwide reputation as a great public university. NC State is a leading research-focused university, with an emphasis on the STEM disciplines.
NC State enrolls over 36,000 students, and boasts a student-faculty ratio of 15:1. Their $1.4 billion endowment enables the university to fund a variety of initiatives that make for a better educational experience for these many students, and a reason why other universities have trouble keeping up.
As far as rankings, Washington Monthly puts NC State 29th among all public universities. Specific programs are even more highly regarded. NC State's engineering programs are top notch, with their graduate online engineering majors coming in at 6th in the nation. They also notch top ten national rankings in other engineering majors, veterinary medicine, and their business programs including a great online MBA.
NC State's online programs offer the same degree and faculty as their campus programs. Flexibility is at the core of their online degrees, and is one of the reasons NC State's online majors rank so highly (14th nationally by U.S. News).
As far as majors, you won't be lacking for options, as "NC State offers more than 1,000 online and distance education courses and more than 100 academic programs, so you can earn the credentials you need to make your career move". Among the best accredited online colleges, NC State stands at the top in North Carolina, and is also respected far outside the state's borders.
We've ranked both of Arizona's flagship universities among the nation's twelve best accredited online colleges, as both are known for their academic strength and innovation with online degrees.
Arizona's only land-grand university offers over 300 majors and enrolls around 47,000 undergraduate and graduate students, and beats out its state rival for the greatest research funding and expenditure.
Offering a 15:1 student-to-faculty ratio with a reputation as a leading producer of Fulbright Scholars, the University of Arizona offers college degrees that employers know and respect.
The University of Arizona Global Campus builds on these strengths, and they're so confident you'll be impressed that they offer a three-week trial with the UAGC Promise. UAGC also allows up to 90 transfer credits, credits for work-life experience, and accelerated courses that can be completed in 5 or 6 weeks.
With flexible course times that work around your schedule, the University of Arizona Global Campus is leading the way in online education innovation, and earned a U.S. News ranking of 7th in the nation.
As we count down the list of America's best accredited online colleges, we're beginning to see even more impressive programs in terms of both flexibility and respect, and the University of Arizona Global Campus is certainly one of these. UAGC isn't just a great choice for students in Arizona—it's a great choice for anyone.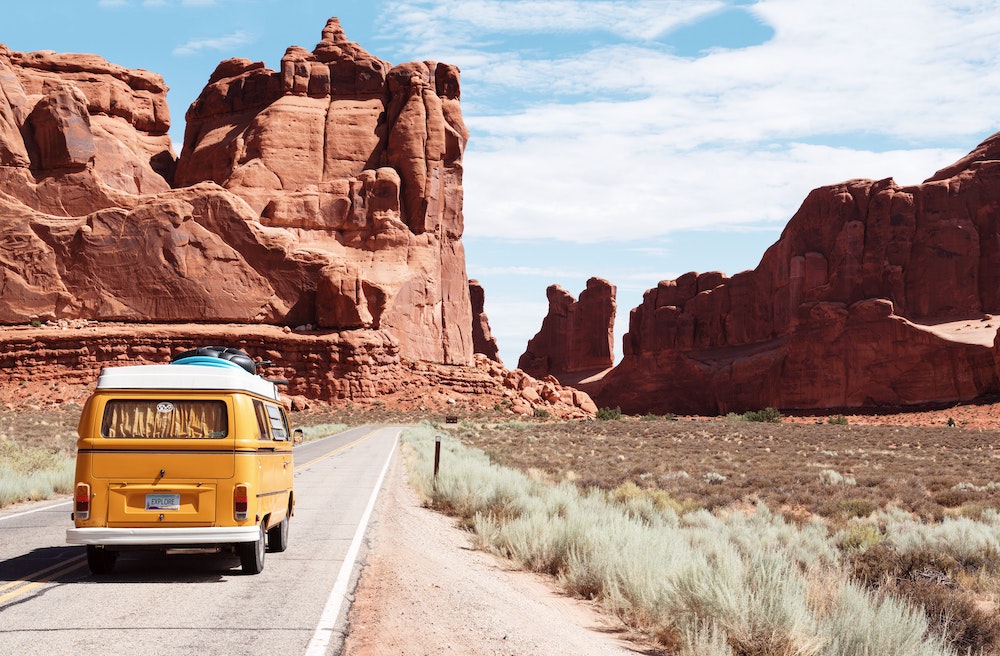 While the earlier New York college in our rankings is the buggest, the CUNY School of Professional Studies is known for its exclusivity. Better yet, CUNY SPS also isn't shy of its online programs, instead embracing them and reaping the rewards of an 8th overall ranking in online education from U.S. News. In fact, 97% of CUNY School of Professional Studies students take their courses online.
Another great aspect of CUNY SPS is the flexibility, as 45% of students also work full time while in the program. With one on one academic advising for undergraduate students, you can be sure of a personalized online experience that offers quality and gives respected degrees. Better yet, 80% of CUNY undergraduate students graduate debt-free.
These factors have led to explosive growth in enrollment. According to CUNY, "our enrollment has risen by more than 30% in the last four years to over 4,000 students in the credit-bearing programs".
Be prepared for a rigorous education at CUNY SPS, but also be prepared the the support and flexibility you need to make your online degree program work well for you. CUNY School of Professional Studies has it all, and beats out other New York institutions as we rank the best accredited online colleges from coast to coast.
Chicago's public research university aims to make the most of its location by combining a big-city name and opportunity with cutting edge research and innovation.
The University of Illinois Chicago boasts excellent faculty credentials and a student-to-teacher of 18:1. The Wall Street Journal puts UIC at 8th in the nation for best value universities, and UIC now enrolls over 34,000 students.
Another university that has invested deeply into their online programs, UIC emphasizes:
Easy to use learning software that can be accessed from computers and mobile devices
Access to live technical support
Tutorials on how to use all the tools and information available within your online courses
According to their website, "most courses are flexibly structured to your schedule, so you can log in to complete assignments, meet deadlines, and participate in classroom discussions at your convenience".
Tech boot camps are another sign of UIC's responsiveness and innovation in the changing world of higher education. With lots of strengths and a continued emphasis on their online program development, the University of Illinois Chicago offers a professional and respected online college experience. UIC takes their place among the best accredited online colleges in the Midwest, and is a great choice for those seeking respected online degrees.
Thanks to its sports prominence and massive student enrollment, Ohio State University offers a degree that is recognized throughout America. Established way back in 1870, Ohio State is ranked in the top 20 state universities nationally, and cracks the top 10 in innovation and undergraduate teaching quality.
When it comes to online education, they've done a great job applying that innovative spirit and thinking through what makes online college good for students, earning rankings as high as 1st in America for undergraduate online education.
Ohio State also has a reputation for attracting smart students, and is 1st in America for producing Fulbright Scholars. We could go on and on about how they have the happiest freshmen and campus food (whoops, we mentioned that again!), but let's dive into their online programs.
Ohio State Online has four distinctives that set their programs apart:
Top ranked programs
A commitment to academic excellence
A mission of affordability
A personal learning experience
With individual online programs ranked as high as 3rd in the nation (graduate nursing, if you were wondering), Ohio State Online is simply one of the best accredited online colleges in America. You'll get to learn from world-class faculty in a very well-organized online learning setup, and Ohio State Online also emphasizes career readiness with each online degree program.
Indiana has a surprising number of quality online programs, with the lesser-known Ball State University pivoting hard toward their online presence and cracking the national top 50. Meanwhile, rival Purdue University launched Purdue University Global and is rapidly improving its online degree infrastructure and systems (at very reasonable tuition).
Despite Ball State and Purdue's best efforts, it's Indiana University that takes the crown when it comes to online education. IU is best known for its science and liberal arts programs, along with esteemed business programs at the Kelley School of Business.
IU Online has expanded these strengths across the web, offering more than 180 online degree programs. Unlike some online programs, IU has flexible scheduling. "We know you're busy," says their website, "and that's why many of our online classes can be taken whenever and wherever you are, with no need to worry about changing your work schedule to attend courses".
The faculty and degree are also the same faculty and degree you'd receive from attending Indiana University at its Bloomington or Indianapolis campus. These strengths have led to IU Online placing within the nation's top three online programs by two ranking organizations.
IU's online MBA through the Kelley School of Business also ranks 3rd nationally, as IU leverages its academic strengths through innovative and flexible online programs. If you're looking for an online degree that's respected throughout the Midwest, Indiana University is one of the best accredited online colleges out there, and 1st in the Midwest.
The University of Georgia is an academic powerhouse, and it's been that way for a long time. January 27, 1785, by the Georgia General Assembly. UGA is the birthplace of public higher education in America. Founded in 1785 by the Georgia General Assembly, "UGA is the birthplace of public higher education in America". They've got history, we'll give them that.
They also have massiveness, with almost 11,000 staff members and $500 million in research spending. UGA enrolls over 39,000 students at its campuses, with a 94% freshmen-to-sophomore retention rate. With respected programs across the academic board, UGA places 16th among best public universities (U.S. News), and they're even better online.
UGA has thrown its weight into online education. In their own words, "UGA is raising the bar for online learning, offering a growing number of top-ranked online graduate degrees, certificates and undergraduate programs taught by some of the brightest minds in their fields".
The University of Georgia Online backs up its claims with some impressive numbers:
94% of graduates find a job or go on to graduate school
97% student retention
Average class size of 15 students
Average time to graduation is 2 years
The University of Georgia runs online programs that are at once smooth, flexible, rigorous, and respected. UGA Online takes the top spot among the best accredited online colleges in the South and places 7th overall in our rankings.
With the biggest campus (by enrollment) of any university in America, you know the University of Central Florida has to be doing something right.UCF was founded as Florida Technological University in Orlando, with the aim to equip students for the U.S. space program.
Those prestigious roots have led to a great educational experience today, as UCF's technical programs are highly ranked in programs like engineering, computer science, and graphic design. UCF's hospitality school is also ranked first nationally and 2nd in the world.
In fact, UCF has a whole list of impressive U.S. News rankings, so we'll list them for you. The first number is their national ranking, while the 2nd in parentheses is among public universities.
No. 15 Most Innovative University in the Nation (No. 8)
No. 51 for Top Performers on Social Mobility (No. 37)
No. 67 for Top Public Schools
No. 81 for Best Undergraduate Engineering Programs (No. 49)
No. 82 for Best Undergraduate Computer Science Programs
No. 86 for Best Colleges for Veterans (No. 72)
No. 96 for Best Undergraduate Nursing Programs (No. 81)
No. 106 for Best Undergraduate Business Programs
No. 148 for National Universities (No. 75)
No. 151 for Best Value Schools (No. 59)
The University of Central Florida's online programs carry on the tradition of excellence, with rankings as high as 2nd in the nation (Niche). Over 100 online degrees are offered, and innovation is at the core of UCF's online student experience.
Part of online innovation is not treating online education the same as on-campus education, and UCF does a good job with this. From their site, "UCF understands that online learning requires a different approach to helping you stay engaged and succeed. The UCF Online Connect Center provides a dedicated staff of coaches who personally support you — from deciding if online is a good fit for you through graduation."
The University of Central Florida checks all the boxes students are looking for in an online degree program, and finds itself among the best accredited online colleges in America.
Colorado State University has been growing both its endowment and student population rapidly over the last few years, and now enrolls over 25,000 students at the undergraduate and graduate levels.
According to their website, "In the last decade, CSU has produced record enrollment, built on all-time highs in student diversity and student success; record fundraising far outpacing ambitious goals; groundbreaking research driven by a highly productive faculty; a campus revitalized by a transformational building campaign; and, perhaps most important, an unrivaled learning environment where nine of 10 recent graduates say they would choose CSU again and rate their education as excellent."
With $1.6 billion invested in campus improvements and almost $400 million in research expenses, Colorado State's growing prominence is actually due in part to its online programs.
The Colorado State Global Campus claims to be the "first and only regionally accredited public online university". If you're unfamiliar with the terms regionally accredited and nationally accredited, you should know that regional accreditation is much harder to receive, and therefore more respected.
Some of CSU Global's distinctives include:
No set times or locations
Affordable tuition
Top-ranked programs
Potential of life experience credit
Colorado State University Global has won various accolades, with top-12 national rankings from four (now five!) college ranking sources. It's online majors ranked 1st in the nation include artificial intelligence, computer networks, criminal justice, finance, healthcare management, human resources, and more.
As you can see CSU Global excels at a wide variety of online degree programs, emphasizing online education innovation and affordability, with undergraduate tuition standing at $8,400 a year.
CSU Global is a great choice for your online degree, and that's even before considering the low tuition. By making the most of technology and online learning innovations, CSU Global has become one of the 5 best accredited online colleges in America.
Penn State University is a name that's known nationwide, and boasts a U.S. News ranking of 18th among all public universities. Penn State's research is of special note, as they 18 different academic disciplines with top-10 research expense rankings—more than any other university.
Penn State is Pennsylvania's only land-grant university, initially chartered in 1855 for the purposes of agriculture and farming. Over the centuries, Penn State has evolved into one of the nation's most respected universities, with the following top 10 rankings to their name:
1st in geology
2nd in supply chain management
2nd in higher education administration
3rd in petroleum engineering
4th in rehabilitation counseling
5th in developmental psychology
5th in criminology
7th in insurance
With great programs in a variety of fields, Penn State is a great university, but their online dominance is even more impressive. The Penn State World Campus has won recognition with the following rankings:
6th for best online graduate engineering programs
6th for best online graduate computer information technology programs
6th for best online MBA programs
7th for best online graduate education programs
What are the secrets to Penn State's success? Time, for one. Penn State has been doing distance education for well over a century, and the fully-online world campus launched in 1998. Penn State was also an one of the earlier institutions to realize that online learning needed to be different than traditional classes, while still maintaining the rigor of a Penn State education.
When it comes to online degrees, the Penn State World Campus delivers the full package, ranking among the top five best accredited online colleges in America.
Fun fact: Oregon State University is 1 of 3 land, sea, space and sun grant universities in the U.S. There you have it. Now let's get to the more important pieces of information. Oregon State University enrolls over 32,000 students, with an 18:1 student-to-teacher ratio and $450 million in research funds.
While the campus experience is also well-respected, Oregon State is world-class when it comes to online education. U.S. News places them:
4th in Best Online Bachelor's Programs
3rd in Best Online Bachelor's in Business Programs
2nd in Best Online Bachelor's in Psychology Programs.
The Oregon State Ecampus has four goals for their online students:
Make an impact in their communities and beyond
Feel supported along every step of their journey
Build connections with OSU's world-class faculty
Enter the workforce with the skills they need to succeed
Oregon State's online courses are asynchronous, so you won't have a scheduled class times—you can watch courses and submit work at times that are convenient for you.
The Oregon State Ecampus offers over 90 majors and continues to win national accolades due to the faculty excellence, e-learning technology, and a strong focus on engaging each student to provide the structure and assistance students need to succeed.
Boosted by this student engagement especially, Oregon State is a great university that outdoes its competition among the nation's best accredited online colleges. Oregon State's Ecampus has a proven record among online degree-seekers, and takes the podium with 3rd place in our rankings.
Florida has plenty of great universities to choose from, but not even UCF can unseat the University of Florida's place when it comes to online degrees.
The University of Florida Online makes its goal to "remove barriers, so our students can break through. And those who have what it takes to complete one of our fully online four-year programs earn the same University of Florida degree as their counterparts on campus".
With multiple rankings within the nation's 3 best accredited online colleges, UF Online strives to give its students every benefit that the giant university's on-campus students receive, such as full access to the University of Florida Career Services.
With the common denominator of "a flexible college experience without compromising quality", the University of Florida delivers the best of both worlds to its online students.
UF Online focuses on quality rather than quantity, with only 25 majors. With an academic advisor, asynchronous courses, and a clear and detailed syllabus for each class, UF makes the online learning process as seamless as possible, so that you can enjoy a great education from top-class professors from wherever you are.
With one of the best track records of any online school, the University of Florida Online falls just shy of our top choice. It's still second in the country though, so there's that. With everything you could look for in an online program, the University of Florida is a great choice for anyone looking into in one of their 25 majors.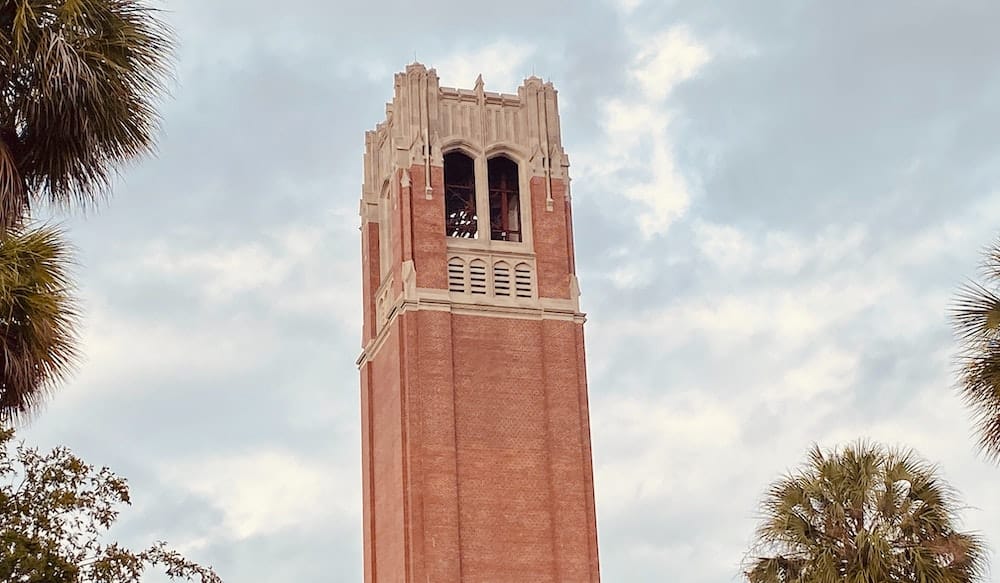 Arizona State University may have the most famous online program in the nation, and they're famous because they're the best. An aggressive pioneer in the e-learning world, Arizona State is fording rivers no one else dared to, and reaping the rewards.
One area where we just love Arizona State is in their employer partnerships. There are now a handful of companies where you can work part-time and complete an Arizona State University degree for free. We've written a whole article on those companies here if you're interested.
That's just one example of the trail that Arizona State has been blazing at the head of online colleges. According to their website, "ASU Online began with a mission to make an accessible, quality education available to all. We built a digital learning experience backed by world-class professors and instructional designers at Arizona State University."
This vision has grown to an online juggernaut with about 65,000 students enrolled online. ASU Online's distinctives include a culture of inclusion, believing that you don't need low acceptance rates to be a great university.
Their collaborations with employers exemplify ASU's "focus on use-inspired research and scholarship that has a deep impact on you, as a student, and your community".
Lastly, they're keeping a close track of online learning metrics and post-graduation metrics to make sure that their programs are working well for both students and their future employers.
Like our other top colleges, ASU online offers a whole range of support services such as "tutoring, academic advising, counseling, technology support, career coaching, and more". Ranked 1st in the nation for innovation, you can also expect the absolute best in modern online learning technology.
On the academic side, ASU Online ranks in the nations top 10 in business, psychology, engineering, and criminal justice, with their education degrees also being among the nation's best.
Arizona State University Online meets expectations and then blows them away, with a reputation for being the best in academics, course structure, technology, student engagement and support—all while remaining inclusive and affordable. The best accredited online colleges offered some decent competition, but Arizona State University still leads the pack in online education, as they change American higher education for the better.
Whew, we made it. That's six thousand words of information about the best accredited online colleges in America, so we hope you're happy. We've also got a bunch of other guides you can check out before you go, especially related to scholarships. Even the more reasonable tuition bills aren't going to pay themselves, but we've got you covered with comprehensive guides on how to find and win scholarships to finance your online degree program.
Free College Guidepost Resources
How to Find Local Scholarships
Our Rankings of the 14 Best Scholarship Search Engines
15 Steps to Write Knockout Scholarship Essays
You can also visit our blog to see the our latest news on everything related to college and scholarships. We wish you the best in your educational and career journey!