Best Colleges for Engineering in Texas • 3 Nationally-Ranked Schools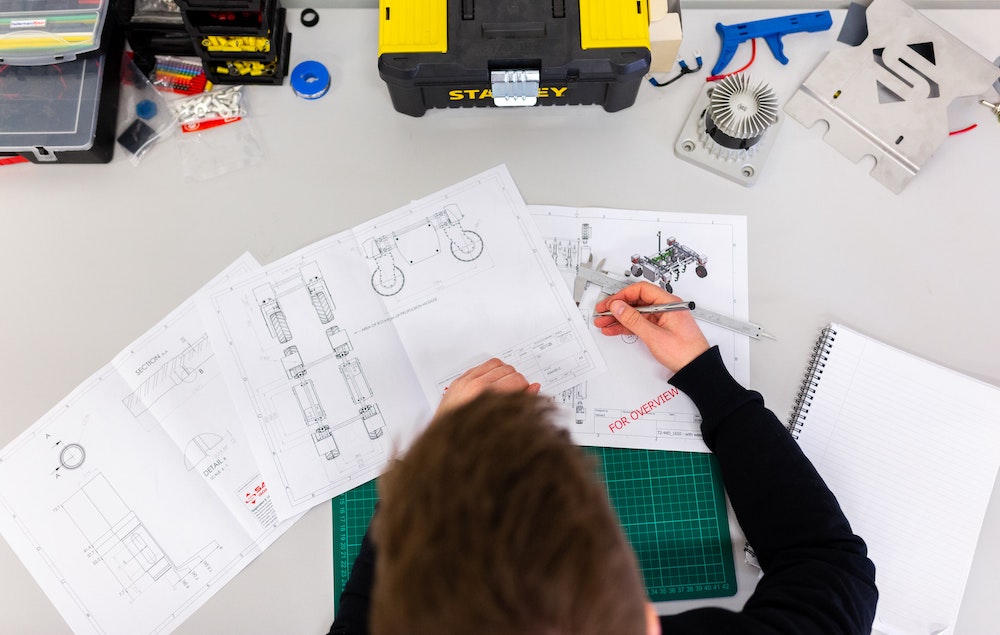 The best colleges for engineering in Texas are some of the best engineering schools in the world, whether you're studying chemical engineering, civil engineering, electrical engineering, or mechanical engineering.
These engineering fields are demanding but can reward you with a fulfilling, stable, and lucrative career path, and there's no better way to start than by attending one of the best colleges for engineering in Texas.
These universities outdo the competition in both research and academic excellence, and have proven records for training graduates who are in high demand in the marketplace.
Before we get to the top three, we'd be amiss not to mention some other great engineering schools in Texas. The University of Texas at Dallas (Jonsson), the University of Houston (Cullen), the University of Texas at Arlington, Texas Tech University, Southern Methodist University, and Baylor University all place in or near the nation's top 100 engineering programs.
As you can see, Texas is a powerhouse when it comes to universities and that's especially true in the engineering fields, so it's a great major to choose if you have the interest and aptitude. Speaking of which, you can check out our review of the best 8 free online career interest tests right here.
Another thing to consider is that engineering puts the E in STEM, and STEM scholarships seem to be growing on trees these days. That's good news for you! In particular, you can check out this list of the 10 best national engineering scholarships for women. If you're not a woman, you'll still benefit from our guide on how to find local scholarships near you with less competition.
Okay, that's enough to keep you busy for a while. Let's get to the reason you're here—our countdown and description of the best colleges for engineering in Texas!
Best Colleges for Engineering in Texas
Rice University's George R. Brown School of Engineering may be ranked 3rd on our list, but don't be deceived. Rice is an incredible engineering university that offers unique opportunities as a private school. With more opportunities for undergraduate research and personal interaction with professors, you may find that Rice is actually the best fit for you as you launch your career in engineering.
Rice's strengths aren't just in the student-to-faculty ratio. 13 faculty are members of national academies, and U.S. News ranked the Rice undergraduate engineering programs 19th in America! Rice is also a strong research university, and that recorded $71 million dollars in annual research spending.
At the undergraduate level, Rice has received the following rankings from U.S. News:
#11

, Biomedical Engineering

#15, Environmental Engineering
#20, Materials
#24, Computer Engineering
#25, Chemical Engineering
#25, Electrical Engineering
#25, Mechanical Engineering
#28, Computer Science
#34, Civil Engineering
The program also excels in another area, with 35.6% of undergraduate students in the engineering school being women. This unusually-high number is due in part to the generous aid packages they offer for women and minorities, so don't dismiss Rice immediately just because of the sticker price.
In short, while Rice may be 3rd on our list, it still offers nationally-renowned courses of study for many engineering programs, and they come with the unique and personal private-school experience that our top two choices don't offer.
UT Austin's Cockrell School of Engineering is an awesome choice for engineering students in any major, as U.S. News ranked their program 10th in the nation for undergraduate education in engineering.
We've also got the ranking for their specific engineering fields here:
#1 Petroleum Engineering
#5 Chemical Engineering
#5 Civil Engineering
#6 Software Engineering
#7 Environmental Engineering
#9 Aerospace/Aeronautical Engineering
#9 Computer Engineering
#10 Electrical/Electronic Engineering
#11 Mechanical Engineering
#16 Biomedical Engineering
In short, UT Austin isn't just one of the best colleges for engineering in Texas, it's one of the best in the world. As you might guess, the engineering programs take great pride in their academic and research excellence:
"With 11 undergraduate and 13 graduate programs, over 20 research centers and a faculty community that boasts one of the highest number of National Academy of Engineering members (among U.S. universities), Texas Engineering has launched some of the nation's most accomplished industry and academic leaders and pioneered world-changing solutions in virtually every industry, from space exploration to energy to health care."
Another distinctive is the location in Austin, which as Texans know has a unique feel compared to the other big cities in Texas.
Finally, if you're strongly interested in cross-disciplinary study, this is actually reflected in the engineering school's mission, so it's a great place to explore the confluence of different engineering paths.
UT Austin is one of the world's best engineering universities, but we still can't say it's the best in Texas, as that award goes to a rival powerhouse.
With rich history and school pride, being an Aggie and experiencing the sprawling College Station campus is about much more than your major. Texas A&M University also offers an incredible value regardless of major, as it was ranked 21st nationally by Washington Monthly—ahead of multiple Ivy League schools.
When it comes to engineering majors, Texas A&M's agricultural and mechanical roots shine through. Housed in the state-of-the-art Zachry Engineering Education Complex, the engineering programs rank 2nd in the nation in both the number of undergraduate engineering students, and in engineering research expenditures.
At the undergraduate level, U.S. News ranks the Aggie programs 8th overall, with their petroleum engineering program taking 2nd in the nation.
#2

Petroleum engineering

#4 Biological and agricultural engineering
#6 Aerospace engineering
#7 Civil engineering
#7 Mechanical engineering
#8 Electrical engineering
#9 Industrial and systems engineering
#10 Chemical engineering
#11 Computer engineering
#13 Materials engineeering
#17 Biomedical engineering
When you consider Texas A&M's engineering rankings, the school pride and undergraduate experience, and the low costs of tuition, it seems too good to be true. Luckily for you, it is true, and Texas A&M offers the best value of any engineering degree in America.
If you're not a Texas resident, you may still be able to receive in-state tuition thanks to Texas A&M's generous out-of-state tuition waivers for students who earn enough academic scholarships, meaning that Texas A&M is a great value for prospective engineering students throughout the country. Your admissions and scholarship essays can be a crucial part of determining your scholarship package, so check out our 15-step writing process to knock them out of the park.
Among the strong competition of the best colleges for engineering in Texas, Texas A&M stands tall as the best in Texas, and the best value in America.
Whatever your path, we wish you the best in your engineering education and career! We'll be here with our scholarship and college articles to help you make those big college and career decisions.