Free Online Career Tests • We Rank the Top 8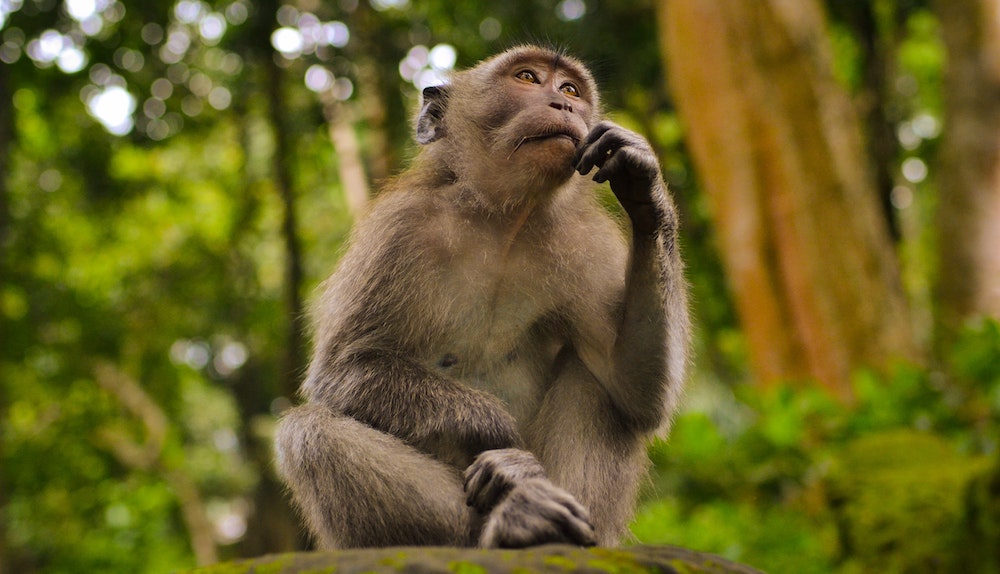 Free online career tests can be tough to find with a quick Google search, as some of these "free" career tests let you answer the questions for free but make you pay to see any results. Blech. We'll save you from those unscrupulous sites, and we're especially excited to show you one resource that just blew us away. Every now and then you find some amazing people and services on the internet, and we'll be here to keep pointing you to them!
As you prepare for college, we also offer a free article on how to improve your SAT scores. For better or worse, a high SAT score can open a lot of doors and scholarship opportunities. All right, let's get to our ranking of the top eight actually free online career tests.
Free Online Career Tests
The short quiz is decent, but then you have to create an account to see your results (boo). Once you do, they will give you two out of four possible strengths and then suggest over 20 careers. They do have pretty good write-ups of the careers, which is by far the strength of this career quiz.
Is it worth your time? Not particularly. There are better resources, and The Princeton Review promotes their services a little too hard. There are better resources offered for free by nonprofits, so keep on counting down to get to the good stuff!
This 30-minute test is the most comprehensive and helpful of the commercial options. It asks more (and better) questions than any of the other career tests we found. As an added bonus, there is no sign-in required, and it has the most modern interface to be found among the free career tests online.
There are sets of questions covering personality archetype, career matches, degree matches, and then final results with a personality report and trait report. It's free, it's efficient, it's insightful, it's almost everything you're looking for in an online career test, but not quite.
The downside is that after finishing a comprehensive barrage of questions, you only get 12 career suggestions and 6 major suggestions, unless you shell out $49 for a membership to the website. After seeing how thorough and interesting the questions are, you may find yourself wanting to pay the money and view the results, and it very well may be worth it. This is the only paid service we would even considered using, but there are already free resources that match this comprehensive test.
This test will give you your MBTI code (Myers Briggs Type Indicator) and a good detailed write-up of your personality and how you act in work situations. You'll need to look elsewhere to connect your personal MBTI with career ideas. Still, it's a great resource and the free report is fairly detailed and helpful.
We'd recommend using this to learn your MBTI code, and then to help you narrow down potential jobs once you already have a list.
CareerPerfect's quick Work Preference Inventory doesn't list specific jobs you'd do well in. However, it does give you insights on 14 categories of work preferences, which can help you understand yourself better and think about careers in light of your results. It's not the most comprehensive test, but it's quick with no sign-in, no ads, a nice clean interface, and clear results. With some good insights and not many cons, there's no reason not to give this one a try.
Another test offered by CareerPerfect is the Insight Values Test, which takes much longer to complete—around 10 minutes. While it asks great questions, it doesn't do too much with the answers. There are no specific career suggestions, and the test only tells you, "You highly value the things you marked as valuing highly". With that said, you can get a lot of insight just from thinking about your high and low values as they relate to your career.
We'd recommend using this one to judge the suggestions from other career tests that give you specific ideas. Again, it's free with a great clean interface and no sign-up, so there's no harm in trying it and enjoying some introspection.
Career OneStop has multiple resources related to, well, careers. As you might guess, they aim to be a one-stop resource for researching and choosing a career, and they do an excellent job. The skills matcher and work values test are both great resources, in particular.
The skills matcher asks specific questions about your skills in a variety of areas, and then gives you literally pages of job ideas, with descriptions of each job. It's one of the best resources available to give you more ideas of what careers you might be skilled in.
The work values test is shorter and more theoretical, but it still gives you ideas in what kind of work environment is important to you. This test would be more useful to analyze your list of potential careers after you already have an initial list.
Provided by minnstate.edu, this Cluster Survey is an excellent way to find careers that might interest you. After the diagnostic questions, they will match you with several career clusters. From there, you can click on any of your matching career clusters and see a list of all the careers within that cluster.
You can then go one level deeper and view the specific salaries, education required, and other information about these careers. This is one of the best free online career tests we've found, and it doesn't require a sign-up! We didn't have any complaints about the basic but effective user interface, either.
This test ranks third not for being comprehensive, but rather for being unique. Don't skip this test when you're building out your list of potential careers, as you will find at least a handful of ideas here that won't show up on the other tests. That alone makes it well worth your time.
Not-for-profit O*NET is the mother of all career exploration sites, and the crown jewel of its collection is the Interest Profiler. Coming in at sixty questions, this is the premier career test on web. The test gives you some great ideas on specific careers that might be a good fit for you. Specifically, it uses the Holland / RIASEC codes to connect your interests with potential careers.
You can also view other O*NET tools such as their ability profiler and work importance locator, although some of these tests are still only available with paper-and-pen, exploring careers the old school way. Hey, it's free, it's well-designed, it's comprehensive, what's not to like about O*NET?
While we've ranked O*NET's resources 2nd among the best free career tests on the web, they are actually used extensively by our top-ranked resource as well.
Faced with competition from government-funded behemoths and greedy, efficient companies, one man singlehandedly outdid them all. That's right, some counseling psychology professor named Dr. Joseph H. Hammer wielded Mjölnir and decimated all competition. Have we gone too far? Forgive our excitement, but this guy put together the most comprehensive and detailed guide to finding your perfect career matches, and then he put it on the internet for free!
Dr. Joseph, or "The Hammer" as we will refer to him, starts his SCEA process with the O*NET Interest Profiler but then moves on to a 377-question Excel spreadsheet designed by one of his doctoral friends. This sheet both confirms your O*NET results and goes far beyond them, looking into over twenty specific career areas and testing your interest for each.
Perhaps you hate the idea of acting or standing in front of people, but love to write novels. Instead of only lumping those together in the "Creative" category and crossing off all creative careers, this Basic Interests Survey can differentiate between things like creative writing and acting. That means you'll get to look into careers that O*NET would never have suggested for you.
The Hammer helps you use these resources and more to write a list of career matches, which is great. Then he does something no one else does and gives you great ideas on how to narrow those down and actually pick a college major!
As you can tell, we could go on and on about how awesome this resource is, but just go there and check it out. You could get a list of career ideas in a morning of work, but you could also spend weeks with all of the steps and resources provided by Dr. Joseph.
On an unrelated note, The Hammer is apparently still an associate professor. What's up with that? Somebody give this man some tenure!
Ok, well that's a lot of excitement, and we hope you're excited too, because the SCEA will help you choose a major that's a great fit for you! Once you do choose a major, you'll want to find scholarships to pay those tuition bills, and our guide will get you pointed in the right direction. You can also view all of our scholarship articles here.
We wish you the best in your decisions, educational journey, and career!